The Loop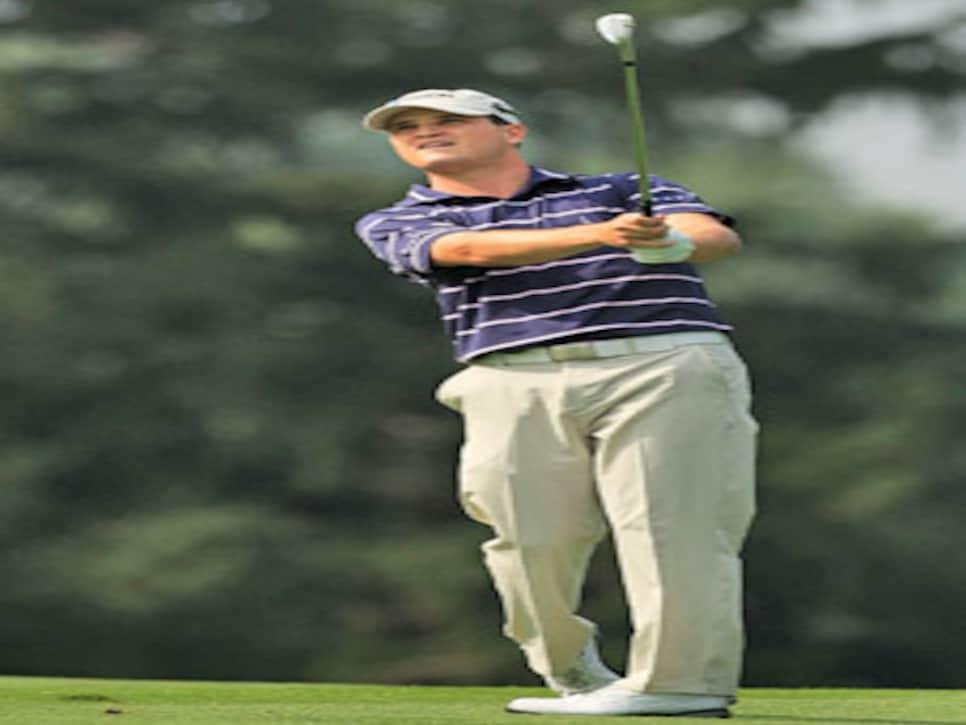 LEMONT, Ill.--Growing up in Cedar Rapids, Iowa, Zach Johnson was more a fan of Ozzie Smith and the St. Louis Cardinals than Ryne Sandberg and the Chicago Cubs. But when the Masters champion was asked to throw out the first ball at Wrigley Field on Wednesday night, and lead the faithful in a rendition of "Take Me Out The Ballgame," Johnson put on a Cubs jersey and hat, and didn't choke despite some of the pressure thrown on him by brother Gabe, who lives Wrigleyville.
First, was throwing out the first ball. Johnson's wife, Kim, asked if he was going to practice. He shrugged like it was a dumb question.
"That was the least of my worries," Johnson said after the opening round of BMW Championship. But then he told Golf World that Titleist rep Rick Nelson brought a glove and ball with him to Cog Hill, and they snuck in a few throws by the equipment trailers. Interviewed on WGN after the seventh-inning stretch, Johnson admitted that his knees had been shaking more than they would've on the first tee of a major.
As for the singing part, Johnson got good reviews from Cubs fans, even though he used to root for their arch-rivals. This is a discerning audience, judging both the words and the key. Ozzy Osbourne, the rocker, had no clue what the words were. Mike Ditka is famous for rushing through the chorus, arriving in the press box just after a golf game. And Bob Uecker was booed for substituting "Brewers" for "Cubs."
"I didn't practice them," Johnson said of the lyrics. "I read them. They had a sheet."
Johnson was also in attendance last Saturday night at Fenway Park when rookie Clay Buchholz threw a no-hitter, so he had to admit doing all that at two of the nation's most historic baseball stadiums within four days was pretty cool.
(Photo: Travis Lindquist/Getty Images) *