The Loop
Zach Johnson's playing with a heavy heart at Hazeltine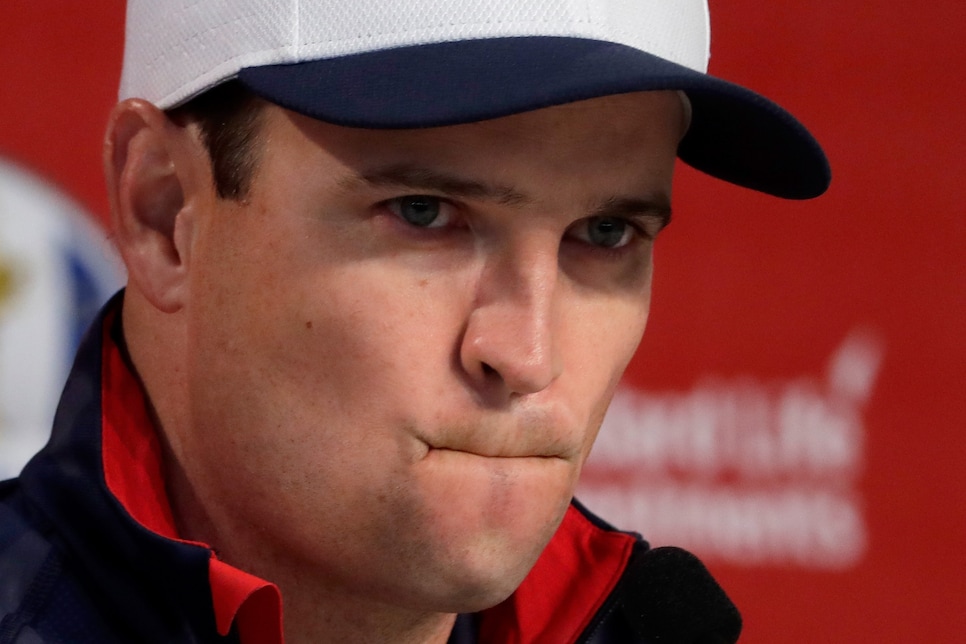 The Ryder Cup embarked as a friendly exhibition, yet has transformed into a weighty, visceral event. This year's match has an especially consequential aura, fueled by the make-or-break investment from the American side.
But before the "battle" and "war" vernacular becomes too much, we need to remember it's just a game. There are more pressing issues at hand. A sentiment Zach Johnson knows all too well.
Johnson, making his fifth appearance at the Ryder Cup, is playing with a heavy heart at Hazeltine. Cedar Rapids, the hometown of the two-time major winner, is dealing with massive flooding. Speaking to the media on Thursday, Johnson admitted that Iowa and its people are on his mind.
"It has been a focal point," Johnson said. "I'd like to have only one focal point this week, but that seems to be the other, for obvious reasons."
Johnson went as far as saying he felt like he should be back home, landing a hand.
"But in talking to some people they said, 'No, we need you to prepare, we want you in Minnesota,' " Johnson said. "When tough situations arise there's a deep sigh but then after that it's, 'OK, let's get to work.'"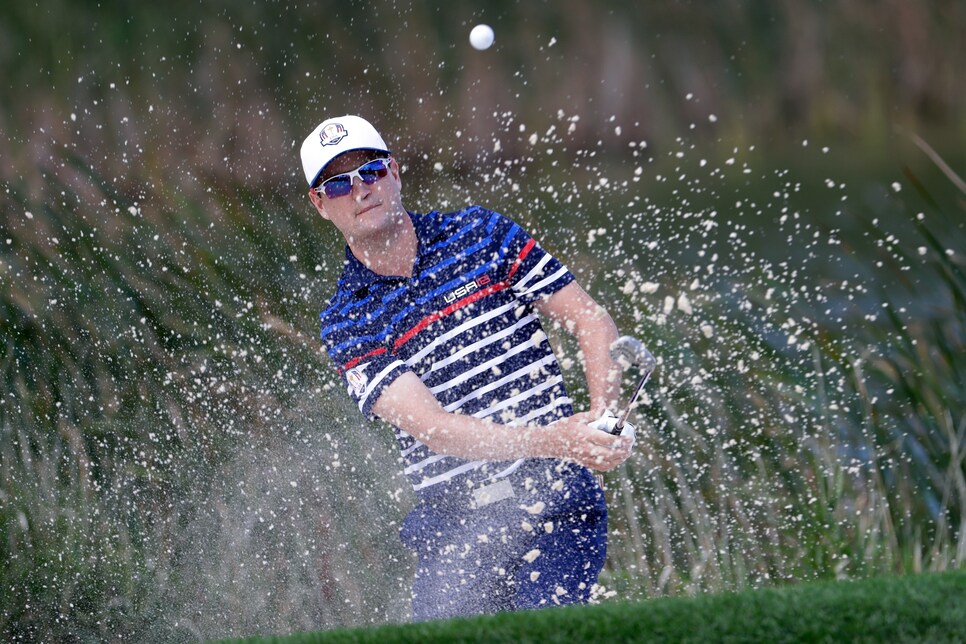 On Tuesday, the Cedar River reached its second-highest level in city history. The water had begun to recede by Thursday, and the damage done is nowhere near the ramifications of floods that hit the area in 2008. Still, according to Johnson, family and friends said they are not out of the woods yet.
But Johnson also remarked that his state's resolve is his inspiration this week. Noting the U.S. is 0-for-4 in his past outings, the 40-year-old hopes to tap into that fortitude this week.
"What they do is they roll their sleeves up, good people coming together with good people and trying to help mitigate or potentially deflect a situation that could be absolutely horrible," Johnson stated. "That's how I grew up. That's that community. That's all of Iowa."