The Loop
Your PGA Championship Favorite
Although not a scientific sample, we conclude based on your letters that the Oakland Hills favorite is none other than Golf World's cover subject this week, Rocco Mediate: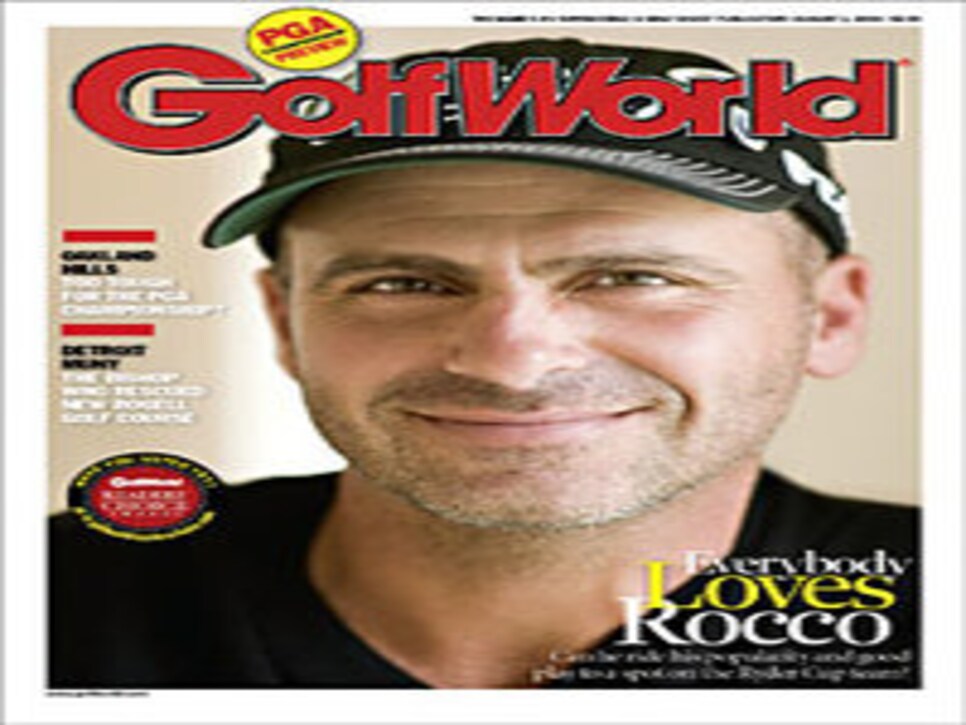 I played with Rocco in a ProAm at Westchester a few years back. Playing golf with Rocco is tough--you laugh too much! A joke on the tee, a joke walking down the fairway and another joke on the green. All this times 18. His caddy that day, Pete Bender, said it well: "He's a cool guy." >
A year ago, I run into Rocco at Pasatiempo where he's having a casual round of golf with friends, as I was. I say, "Hi Rocco", and relate our playing together in NY. Next thing I know he's at our lunch table razzing all of us and being just, well, Rocco.>
I'm sure I join a lot of golf fans in wishing Rocco continued good health, good play and most of all "thanks for being a cool guy."
I am very happy to see that Golf World is finally giving Rocco Mediate the attention he deserves. His play against Tiger in the U. S. Open was something we will all remember for a very long time and I thought that GolfWorld did not give him the credit that was due. He also showed that you can still in enjoy a round of golf no matter how serious it is!
I was on the gallery ropes at No. 11 at the Masters (the Sunday Fred Couples won) when the (then) very heavy Rocco Mediate came ambling down the fairway. I made an unkind and insensitive remark about Rocco's weight to my buddy when, much to my embarrassment, I was quickly lambasted (and rightfully so) by Rocco's mother-in-law who happened to be standing right next to me.>
Many years and many pounds later, I volunteered as Rocco's scorer during the pro-am at the Tour Championship at East Lake. About No. 15, I summoned up the courage to tell Rocco the story. He laughed and laughed. "I can see my mother-in-law now.....'He's not fat, he's just big boned.'">
What a great guy and a great player. He deserves every accolade he has earned. And I will always root for Rocco.