The Loop
Your new favorite golfer should be Ryan McGuire, a 6-year-old raising money in memory of a friend
We don't know much about Ryan McGuire's golf swing -- whether he can pump it out there off the tee, whether he's sharp around the greens. It doesn't really matter, actually. McGuire is our new favorite golfer based not on* how* he plays, but that he's playing at all in honor of his friend, Danny Nickerson, a kindergarten classmate who died of pediatric cancer in April.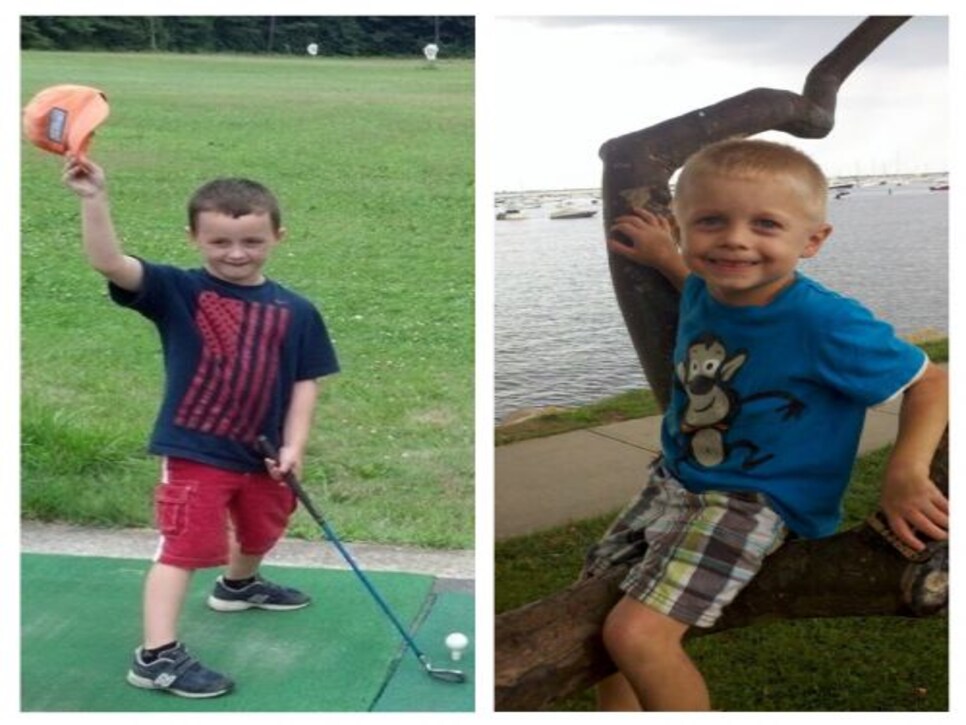 McGuire will play to raise money in memory of his friend Danny Nickerson, right, who died of Diffuse Intrinsic Pontine Glioma (DIPG) in April.
On June 17, McGuire will play 100 holes at MGA Links in Norton, Mass., to raise money for cancer research in Nickerson's name. McGuire said he was looking to raise at least $5,000 for Dr. Mark Kieran's research at Dana Farber, but he was already at $6,595 on his fundraising page as of Thursday morning, and we're pretty sure he can do better than that. Go ahead and donate. We'll wait.
Fittingly, Ryan's caddie will be his grandfather, Vin "Bear" McGuire, a survivor of prostate cancer. And his entire class at school will be on hand to cheer him on. Here's hoping for a beautiful day. This outing deserves it.