The Loop
7 photos that show why play was suspended at the British Open
ST. ANDREWS, Scotland -- They say weather is the Old Course's natural defense. However, Mother Nature is going a little too far in trying to beat back the best golfers in the world.
Overnight rains that came down as heavy as an inch an hour have soaked St. Andrews, causing standing water in the Road Hole bunker, Valley of Sin and dozens of other places around the famed course, and forcing a suspension of play on Day 2 at the Open Championship.
R&A officials stopped play at 6:46 a.m. this morning, 14 minutes after the first group teed off. The current plan is to resume play at 10 a.m., a seemingly ambitious goal given the fits and starts of rain that continue to fall at the Home of Golf. That would push back the start time for first-round leader Dustin Johnson, who is playing alongside Jordan Spieth and Hideki Matsuyama, to 5:48 p.m. local time. It would also likely mean the second round could not finish by day's end.
Golf traditionalists (not to mention a few Scots) might scowl at the notion that a little rain can sidetrack the Open Championship. But as you can see from the images below, there are a few more water hazards on the Old Course then there were on Thursday.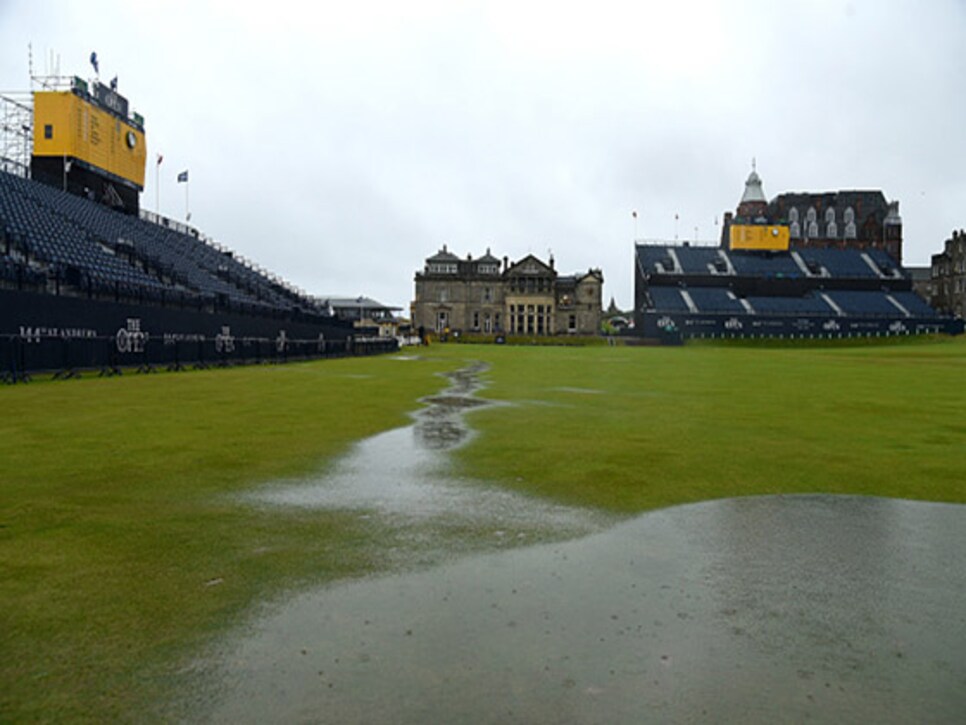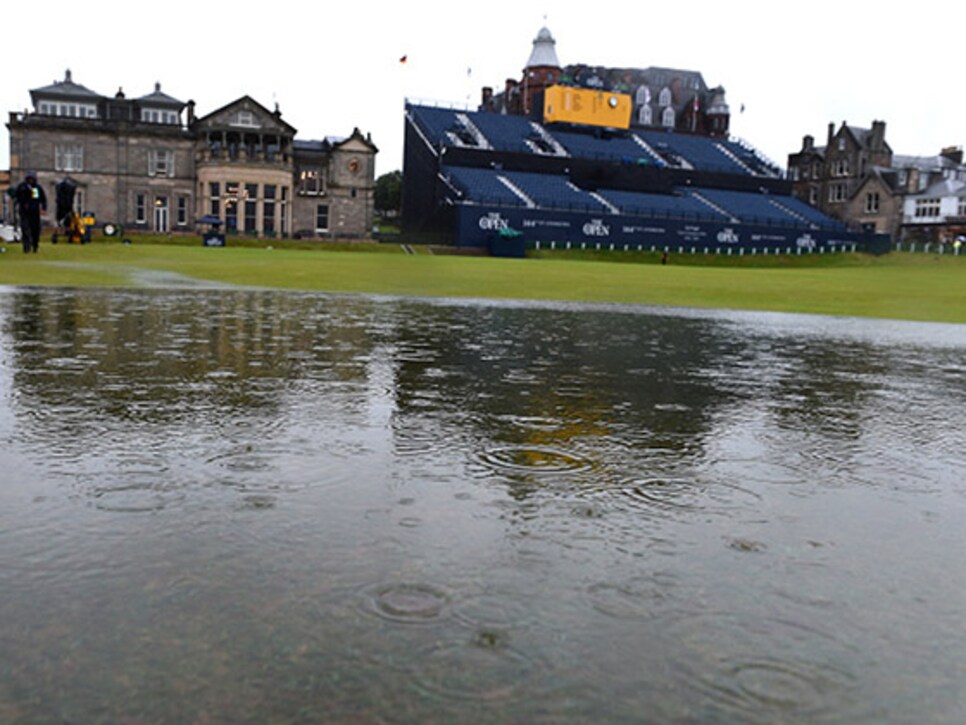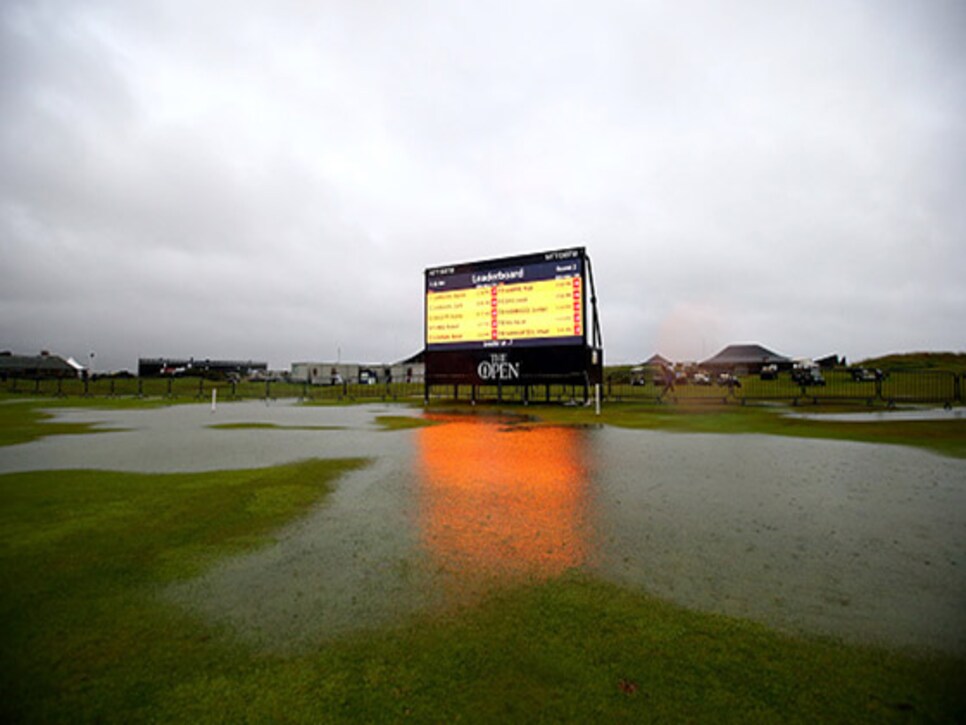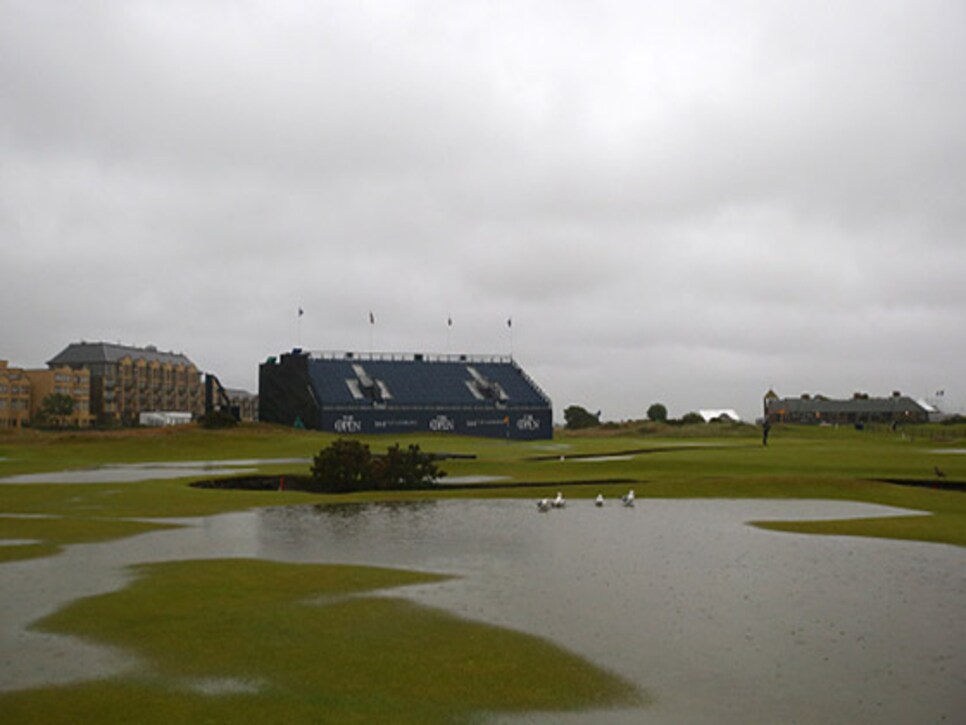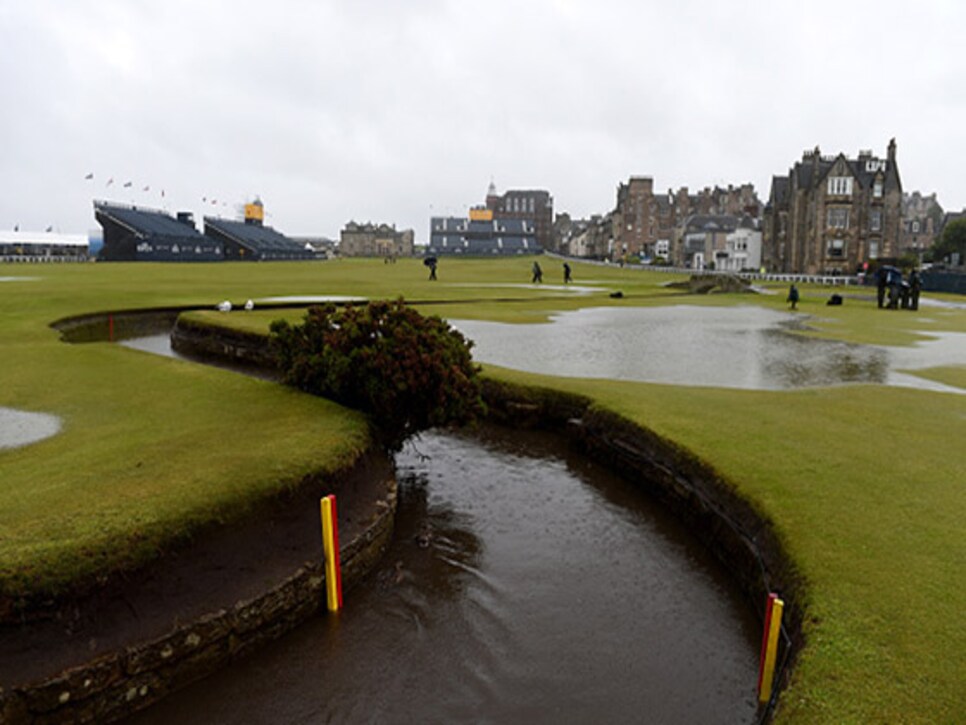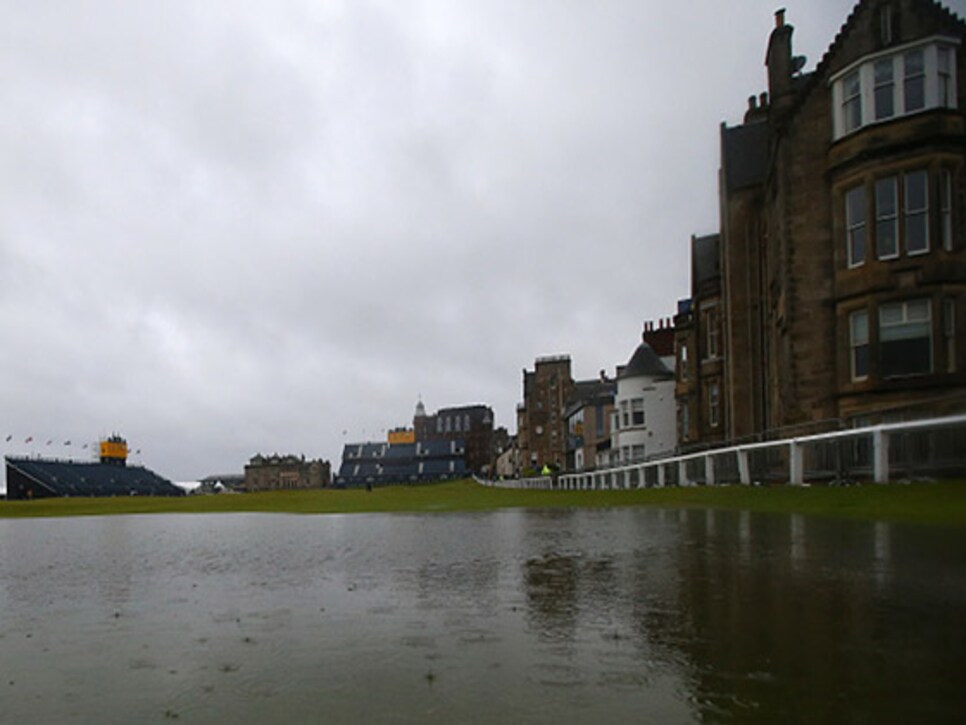 Meanwhile, this isn't unprecedented for the Open Championship at St. Andrews.