The Loop
You can play a haunted round of putt-putt golf at a funeral home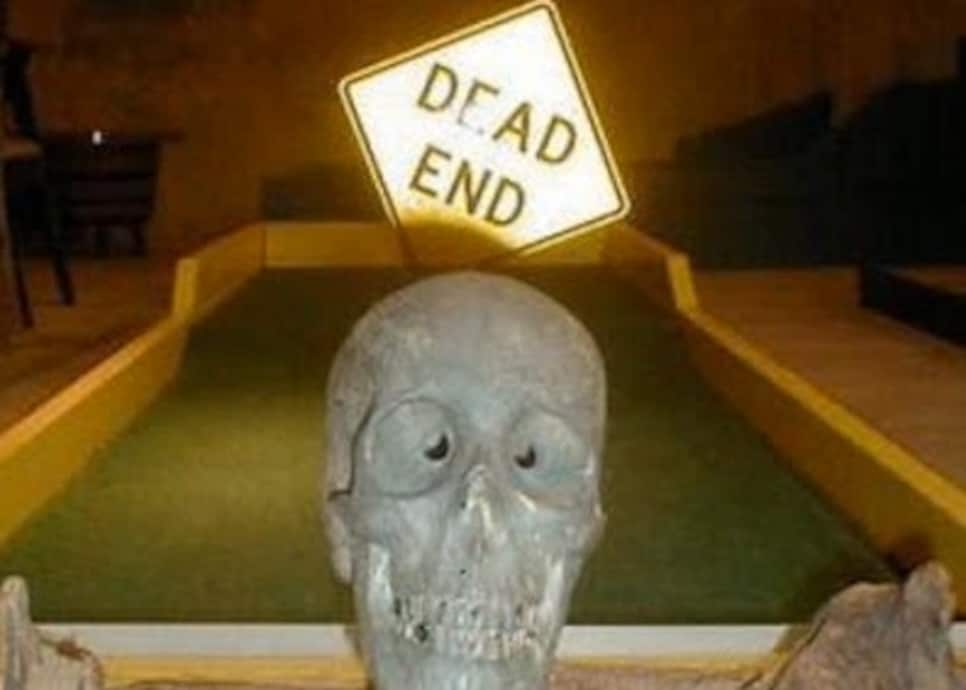 With skulls, caskets and tombstones, players that tee it up at the Ahlgrim course in Palatine, Illinois feel like they're walking through the land of the dead. And that's before they reach the first hole.
That's because Ahlgrim is a funeral home.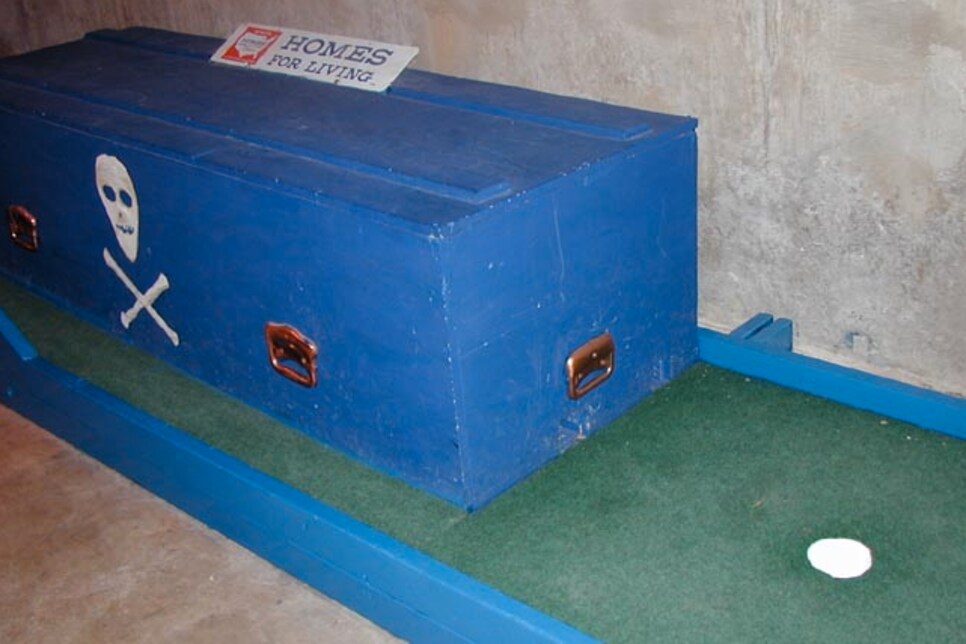 According to Doug Ahlgrim, who owns multiple funeral services around Chicago the course was built by his father, who loved putt-putt.
"Business was very slow in the beginning," Ahlgrim told Vice Sports. "We had this large community room underneath the business—large basement, shall we say—so he thought, 'Well, what the heck?' and started building himself a miniature golf course."
Intended strictly for the family at first, word spread about the underground putt-putt track. Soon, the course was open to the public.
"We get kids in there before they have to visit for a death," Ahlgrim said to Vice. "If they do have to come back and visit for a death, the place isn't so scary. The building isn't so big and scary. They've already met a funeral director; they know that we're people, too, and that's kind of nice. That's what I like about it."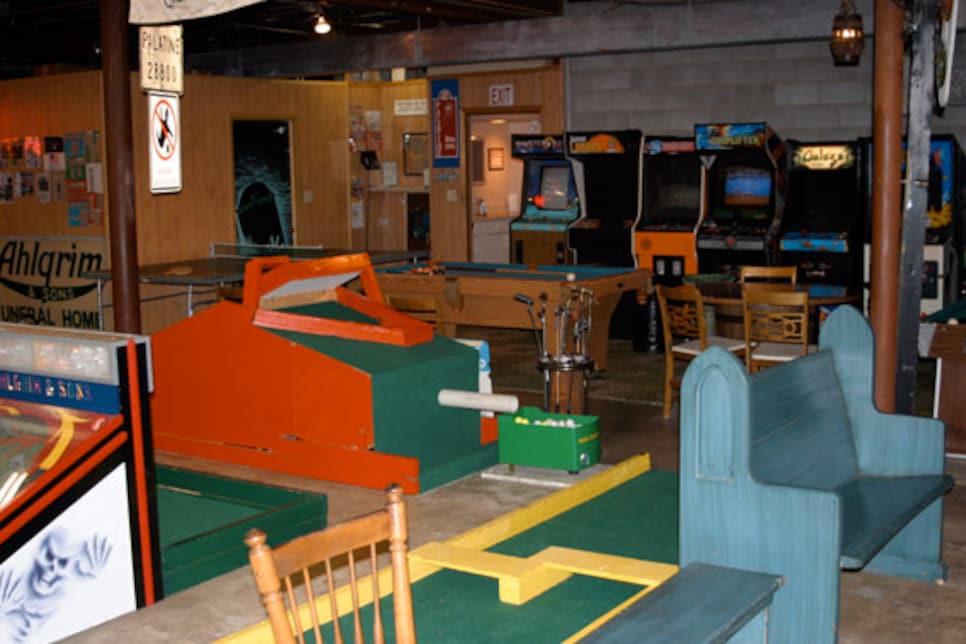 The course features possessed trees, cemeteries, decapitated dolls, crossbones and everything else one would associate with haunted houses.
At least at Algrim's, your putting stroke won't be the scariest thing you see on the course.