The Loop
You can buy John Daly's claret jug (If you hurry)
What's crazier than the fact that John Daly won the 1995 British Open -- at the home of golf, no less? The fact that you can now own his claret jug. Well, sort of.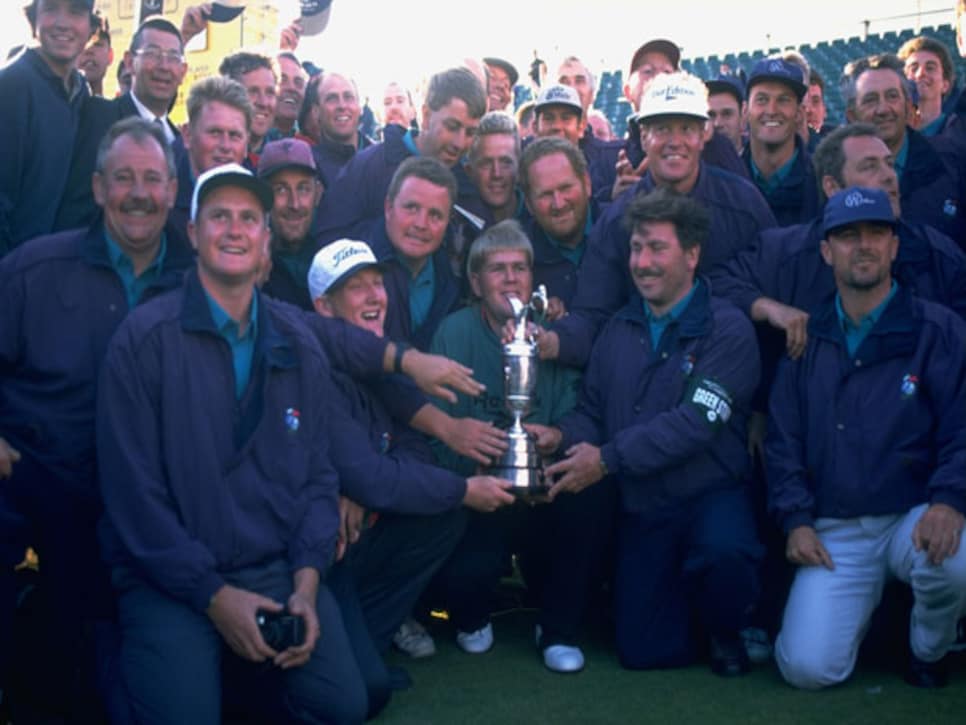 Green Jacket Auctions is auctioning off a replica of golf's oldest prize (winners only get to keep the actual one for a year before having to return it to the R&A) that was owned by Daly. The popular player went on Twitter on Thursday night to clarify that he still kept one for himself.
That makes more sense. I don't care how cluttered your house is, you don't throw out a claret jug.
Still, it was a copy that was purchased by Daly following his second major victory. And people seem ready to pay big bucks for the trophy. As of Friday morning, the leading bid was nearly $11,000, and that number is expected to get much higher with bidding ending on April 9.
It makes you wonder, though. . . Wouldn't it be cheaper to just hire the R&A's official trophy maker yourself?