Short Game
Yani Tseng: Steal My Feel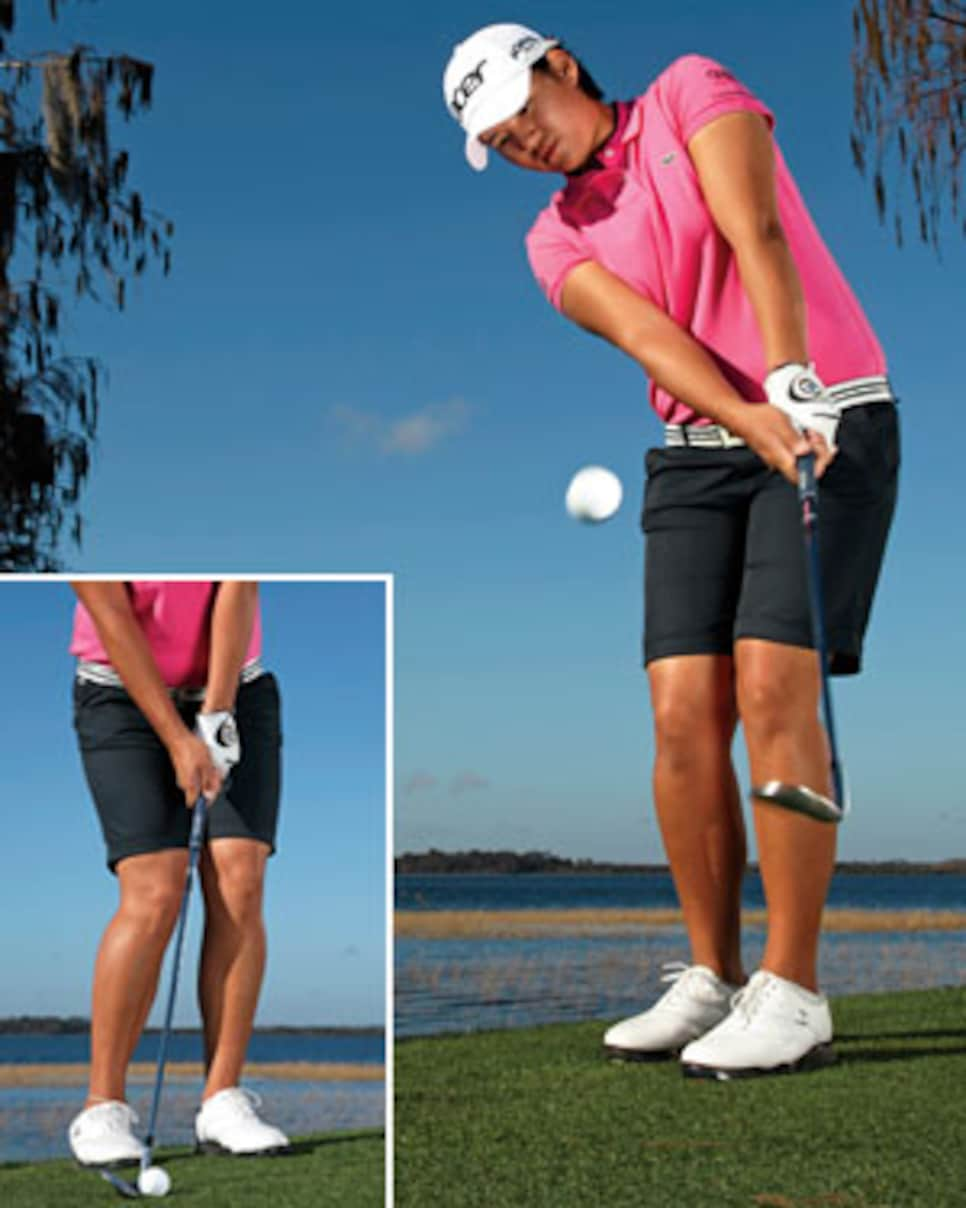 I play aggressively and attack pins, mainly because I think it's more fun. This approach has made me a good chipper, too, because you can't be hesitant over a chip shot. I hit the standard low chip only when I have a lot of green to work with and the landing area is basically flat. I usually float the ball up near the hole and make it check to take the green's undulations out of play.
First, I pick a landing spot on the green. Then I open the clubface, gripping the wedge in my fingers. I set up with my hands high, put more weight on my left leg, and play the ball back in an open stance (inset). Then it's just nice and smooth going back, and hold the wrists firm through impact. That, combined with the open clubface, is what makes the ball check. If I want to hit it higher, I move the ball up in my stance. If I want it to roll out, I square the face at address.
Driving distance: 267 yards (fifth)
Scoring average: 71.12 (15th)
Total birdies: 324 (sixth)
Total eagles: eight (second)
YANI TSENG, a Golf Digest Playing Editor, is No. 1 in the Rolex Women's World Golf Rankings.