Woods tests out Nike Covert VR_S driver at Muirfield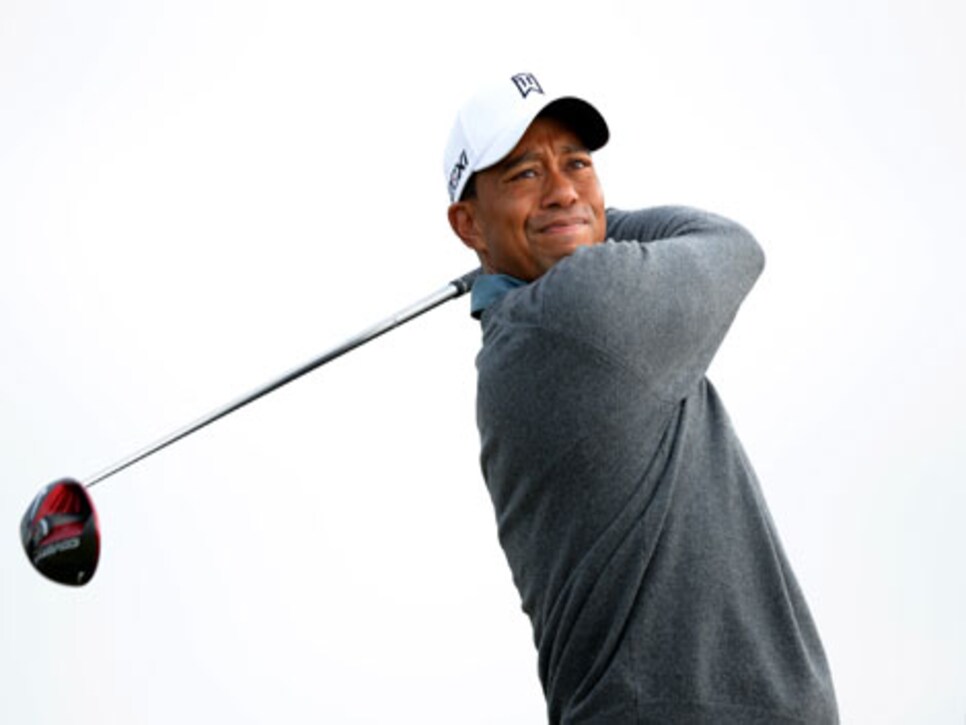 The club, which does not have the weight screw in the sole like the production model, has a Mitsubishi Diamana White Board 73X shaft and the pear shape Woods feels allows him to better shape his shots. Additionally, the shaft is glued as opposed to being adjustable.
Although it is unclear whether Woods will put the club in play this week or not, the World No. 1's history with equipment shows that although he takes his time changing drivers, he is not adverse to doing so. During his career Woods has won with eight different drivers: Cobra's King Cobra Deep Face, Titleist's 975D and six Nike models--Forged Titanium, Ignite, Ignite 460, SasQuatch Tour, SQ Dymo 380 prototype and VR Tour. Whether No. 9 comes at the British Open remains to be seen.