The Loop
Woods says his mistakes began with mindset
KIAWAH ISLAND, S.C. - He has never been a smell-the-roses type, at least not when there's a trophy on the line.
Tiger Woods wasn't like that when winning 14 major titles between 1997-2008. And he wasn't like that on Sunday, when he looked to work his way back into contention in the PGA Championship, eventually finishing 11 strokes behind winner Rory McIlroy. But for eight holes on Saturday afternoon, Woods played against type. After going three majors in 2012 in which he had stumbled at inopportune moments, Woods said he sought to embrace a different mindset.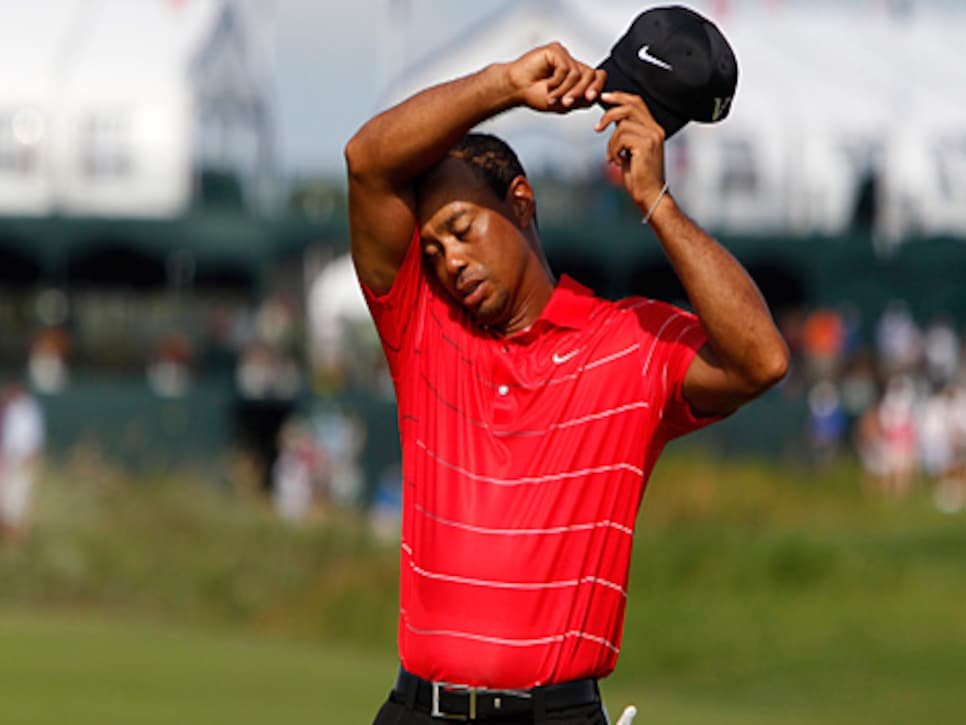 The plan was to enjoy himself. The result? Not so enjoyable.
"It was a bad move on my part," Woods said.
When explaining how he frittered away another promising start to a major championship, Woods pointed not to errant ball-striking or poor putting, but to his mental state on Saturday, when he bogeyed three of his first seven holes before play was suspended because of severe weather. No, Woods said, he didn't put too much pressure on himself. The problem was just the opposite.
"I was trying to enjoy it, enjoy the process of it," Woods said a day later, when his even-par 72 led to a T-11 at the Ocean Course. "But that's not how I play. I play full systems go, all-out, intense, and that's how I won 14 of these things."
Of course, Woods won the last of those 14 more than four years ago, and his 2012 has featured a series of unexpected lapses in the majors. At the Masters he never got started. At the U.S. Open, like this week, he took a share of the lead into Saturday, then stumbled badly on the weekend. The British Open was defined by a crushing triple-bogey on the sixth hole on Sunday.
Add all that up, and one can see why Woods might seek to approach a weekend round differently. Whatever the reason -- Woods wouldn't say -- he was quick to acknowledge he was wrong.
"You know how I am," he said. "I'm intense and I'm focused on what I'm doing and nothing else matters. I got back to that today and I played the way I know I can play."