Women's Mailbag
What should a good warm-up look like? Your questions, answered
*All products featured on Golf Digest are independently selected by our editors. However, when you buy something through our retail links, we may earn an affiliate commission.*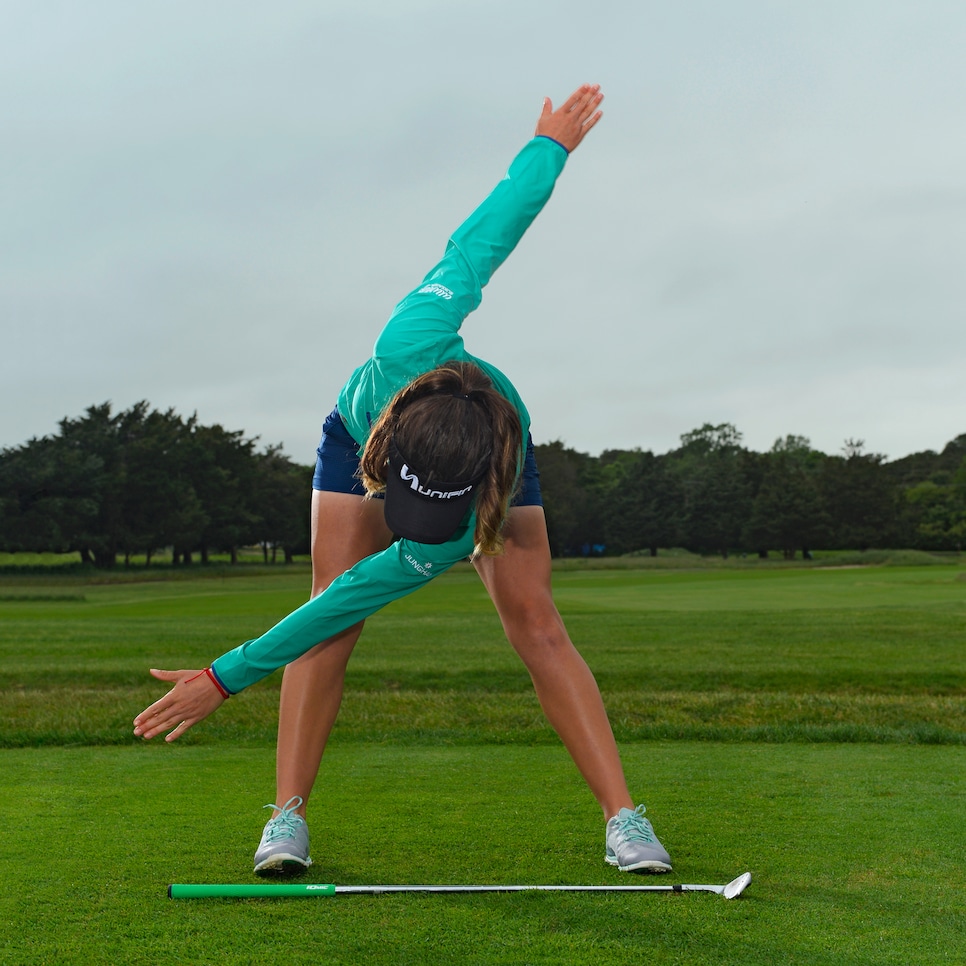 Welcome back to the women's mailbag, where we answer questions from our female readership. If you have a question you would like to have answered, you can submit it here. Is this geared towards our female readers? Yes. But guys, if you submit a good question we won't ignore you.
Today we're talking about golf dates and warmups.
Intellectually, I understand the value of a good warm-up before playing. In practice, I don't know what an effective warmup actually looks like. Help. – Alice, N.J.
This warmup sequence LPGA Tour pro Gaby Lopez shared with us is a great place to start. She's now a winner on tour. In this piece, she goes through the moves you need to properly warm up your body. Do this consistently, and you'll see the results on-course.
Also, a note about hitting bad shots in a warm-up: There was a piece of advice I got as a junior golfer that I've held onto. It might help you think through your warm-up, too. We were at the Public Links (a USGA match play event that is no longer in existence) in 2004 in Virginia. My mom had qualified so our family made a trip out of it. The last match was Yani Tseng against defending champion Michelle Wie. (A pretty good match in hindsight: Michelle has now won one major and Yani, five.)
We were standing behind the range, watching them warm up. Yani was finishing up by hitting a few drives. She hit what was honestly a pretty bad one, put her driver in her bag and went to the tee. My mom pointed the moment out. The lesson was something like this: Your last shot on the range doesn't have to be a good one. Don't put that unnecessary pressure on yourself and don't freak out if you hit a bad one. The range is just about getting your body warm.
Yani went on to win the event.
A guy I started dating invited me to play golf at his club. I've been to the range but never a private club. I don't want to spend a ton of money on an outfit I might not wear again, but I want to look like a golfer. What's a cute, inexpensive outfit I can get so I don't look out of place? – Kate, Calif.
I love a good golf date. There are a ton of fantastic golf clothing options out there for women, but I get not wanting to spend $100 on a golf skirt if you're not sure golf is your thing just yet. Let's build you an outfit for under $100.
A former pro golfer, Andia Winslow, turned me on to Old Navy's active wear line for inexpensive essentials. They have an athletic skort that's on sale right now for $15.
If you prefer shorts, these Athleta shorts were my go-to last summer. They're long enough to be golf appropriate, but I also wore them a lot off-course. They're great hiking shorts. With Athleta's 20% off promotion, they're $48. I think they're worth it because they're so versatile.
For a top, here are a few options around the $50 mark.