News
With the PGA Tour in Las Vegas, here's what tour pros can and can't bet on in the casinos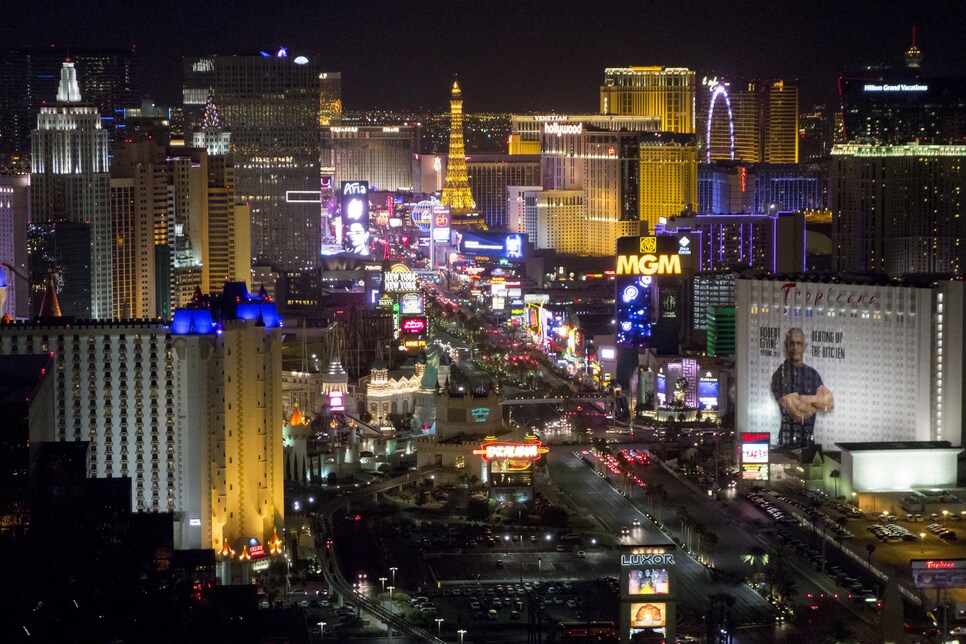 It is no secret that professional golfers enjoy a friendly, and sometimes spirited, wager, often in a Tuesday game at PGA Tour stops. But what happens when the tour stops in a city where spirited wagers can be found everywhere—on and off the course?
The PGA Tour is in Las Vegas this week, with its annual Shriners Hospitals for Children Open at the TPC Summerlin. Tour players have been known to venture into casinos in Vegas, most notoriously John Daly. In his book, "My Life In and Out of the Rough," Daly said he played a $5,000 slot machine—that is $5,000 a pull when the one-armed bandits still had an arm and weren't pushbutton—at Wynn Las Vegas and ultimately lost $1.65 million in less than five hours.
There are the casino games, of course, but there also is sports betting, including a growing focus on betting on tour events. There are, by one count, 60 sports books in and around Las Vegas.
So what does the PGA Tour have to say about its constituency engaging in gambling? Quite a bit, actually. The word "gambling" is mentioned 15 times in the 2019-2020 PGA Tour Player Handbook & Tournament Regulations. "Betting" is mentioned 14 times.
A lot of it, however, has to do with sponsorships with gambling entities. For instance, under Player Endorsement Policy, it says, "A player may have sponsorships by casinos and other legal gambling companies, except for a sponsorship in the United States by a company whose primary purpose is sports betting."
What players can't bet on is golf. Under PGA Tour Regulations, VI. Conduct of Players, it says:
All players shall comply with PGA TOUR Integrity Program as amended from time to time, which prohibits betting on professional golf and other betting-related activities, among other things.
D. FINANCIAL INTEREST BY A PLAYER IN ANOTHER PLAYER; GAMBLING; DOPING
A player shall not have any financial interest, either direct or indirect, in the performance or the winnings of another player in any event cosponsored, coordinated, approved or otherwise sanctioned by the PGA TOUR, whether through purse-splitting, prize money "insurance," financial assistance, bets or otherwise. Any player who violates the provisions of this paragraph shall be subject to a suspension from tournament play for a minimum period of two seasons.
So, they are prohibited from betting on themselves or on another player, whether in Las Vegas or elsewhere, and they don't receive a reminder when they are playing in Sin City. "Our policies do not change from one state to another," a tour official said in an email. "Our Integrity Program applies at all times and that is communicated to players."
Otherwise, gentlemen, place your bets.