The Loop
With karma (and Kandi) on his side, Hunter Mahan off to a good start at Pebble Beach
PEBBLE BEACH, Calif. -- Having the proper frame of mind has everything to do with succeeding in the AT&T Pebble Beach Pro-Am. There's wind, rain, cold and pro-am partners who wouldn't know a through line from a punch line.
Hunter Mahan has had a lot of success on the Monterey Peninsula so it should come as no surprise when he weathers the weather well enough to position himself just a shot behind second-round leaders Jimmy Walker and Jordan Spieth, tied at nine under par. It's kind of a karma thing, or maybe a Kandi thing.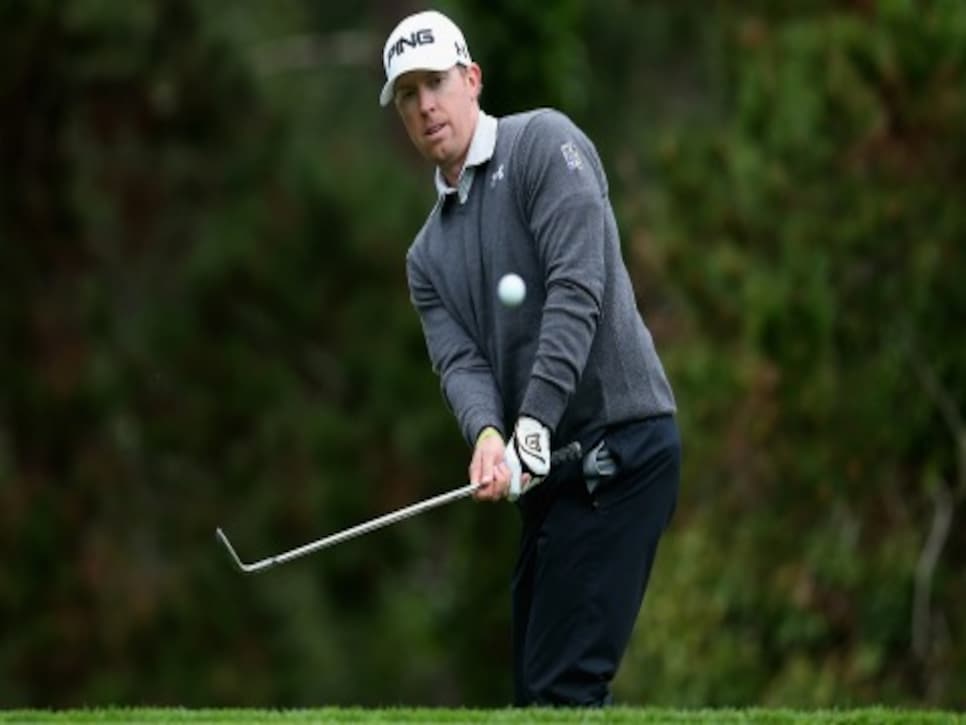 Mahan had an eagle putt on the 72nd hole three years ago in the AT&T but three-putted to finish second, two shots behind D.A. Points. Two years ago, he was tied with the eventual winner, Phil Mickelson, going into Sunday but they went in opposite directions, Phil's 64 to his 73.
The winner of the WGC-Accenture Match Play two years ago, Mahan came into Pebble Beach after finishing fourth in the Waste Management Phoenix Open. On a day when anything under par was impressive, his 68 at Spyglass Hill was better than good.
"It's playing pretty tough out there," Mahan said. "It had gusty winds and the rain coming in and out, it's difficult. I made a lot of good swings. I made some big putts kind of late. So, it was a great performance by every part of my game. It had to be to shoot a good round here today."
If the right attitude is everything, the 20-year-old Spieth seems to have it, too.
"I just really enjoy the experience of playing. I'm with Jake [Owen] and we're paired with Joe Don [Rooney] and Kevin [Chappell] and we're just having a lot of fun," Spieth said.
"Yeah, you play a little slower and we're not catching the best weather so far this week but I mean, everything's laughs. Just a good time. To be able to talk and pick these guys brains. They're entertainers, they're rock stars and I'm a fan of both of them and their music, so it's just kind of an eye-opening experience."