The Loop
With anchor ban looming, Odyssey ramps up counterbalanced options
While the ban on anchored putting beginning in 2016 specifically does not prohibit any kind of putter, it could mean that some players will need to start exploring conforming methods of putting. So-called counterbalanced putters, where a heavier head is combined with a heavier grip, may make the transition out of anchoring easier.
Odyssey's line of Tank Cruiser putters have offered a more individualized transition to counterbalanced putters, thanks to adjustable weights for both the head and grip so a player can determine a preferred overall weight and balance point. Now, the line will add four models that feature the Works Versa's Fusion Rx insert. The unique insert combines a thin metal mesh grid over top of the company's traditional soft polymer insert.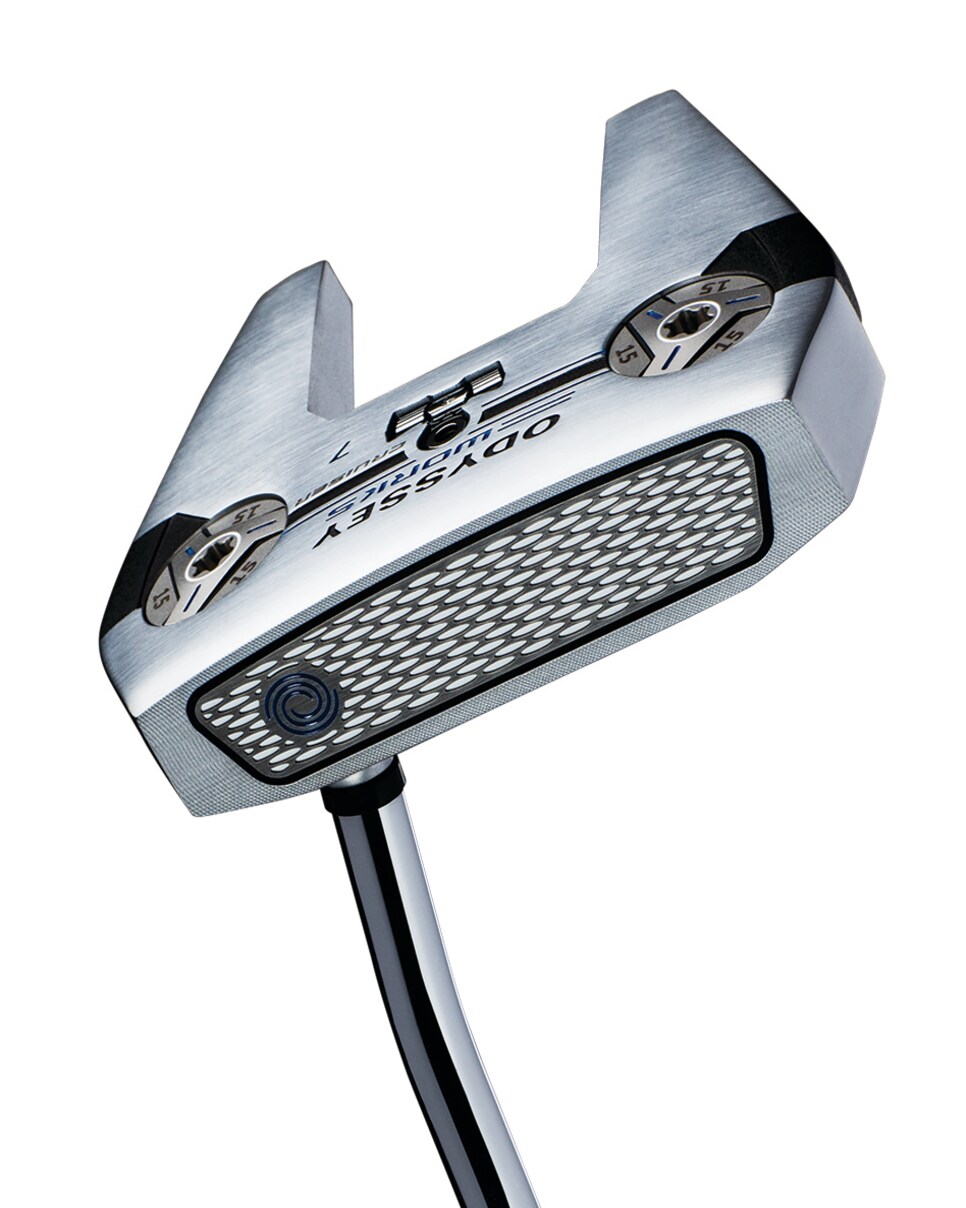 The four models (#1W, #7, V-Line and 2-Ball Fang) all feature a kit that offers multiple weight options for both the sole and grip. There are 10-, 15- and 20-gram weights for the sole, and 5-, 15- and 30-gram weights for the grip. Under typical configurations, the heads can range between 365, 375 and 385 grams, and each has three possible counterweights for the grip. That leads to a total of nine basic configurations. A lighter grip weight will yield a heavier head feel, while a heavier grip weight will yield a lighter head feel.
Odyssey principal designer Austie Rollinson says the counterbalanced idea may be more than a panacea for those who have been using belly and long putters. "I think when we first came out with counterbalanced we found that more people than those who were anchoring found the advantage of this as well," he said, noting that Odyssey's research says 46 percent of previous Tank Cruiser owners changed the weights in their putters at least twice.
Due in stores at the end of the month, the Odyssey Works Tank Cruiser models will sell for $250.