The Loop
Wind could play major role in Sunday's drama
PONTE VEDRA BEACH, Fla. -- As much as rain was the talk of the Players on Saturday, wind may come to define how Sunday afternoon's final round plays out. Aside from potentially wreaking havoc on golf balls once they get airborne, gusts of up to 25 mph, according to weather.com, are already affecting players before they even hit shots.
Third-round leader Graeme McDowell faced two such occurrences within a span of five minutes early in his final round. First, the reigning U.S. Open champion had to back away from a six-footer for birdie on the par-5 second. After regrouping, he slid his putt wide left to miss out on a golden scoring opportunity.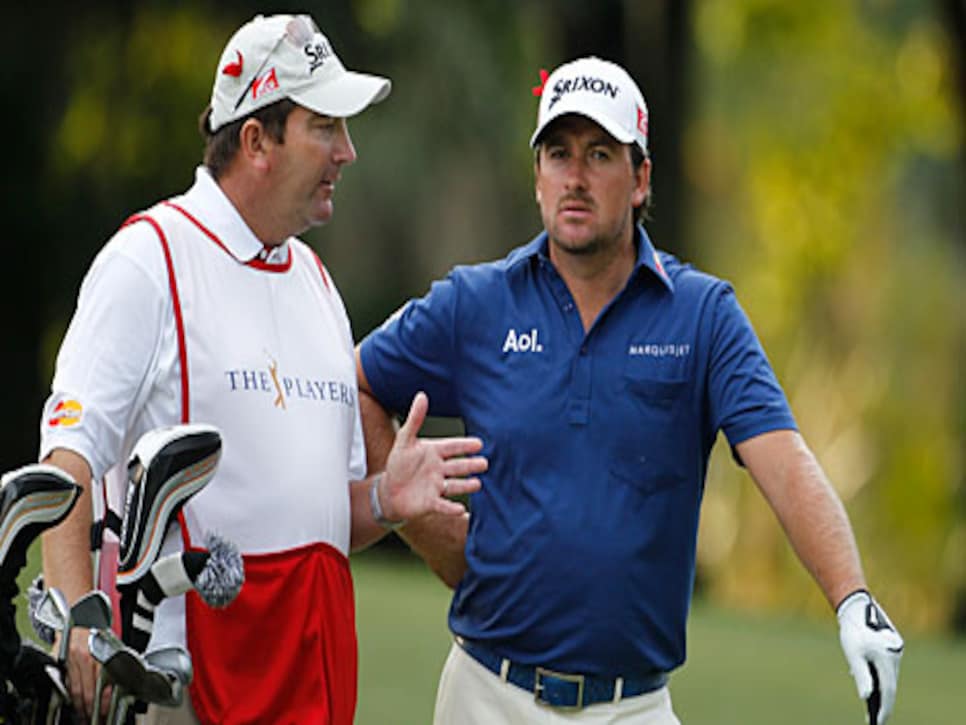 Then McDowell waited extra long to hit his next shot as the breeze stiffened again, causing debris to blow across the third tee box. He then hit a bad pull, but was able to recover to make par thanks to a splendid pitch.
Despite yesterday's 3/4 inch of precipitation, the windy and sunny conditions have already restored the course to playing fast and firm as it did the first two and a half days. But it could be on the mental side where the wind plays its biggest role.
Follow on Twitter: [@AlexMyers3
](http://twitter.com/AlexMyers3)