The Loop
Win A Round At "Old Mac" In Oregon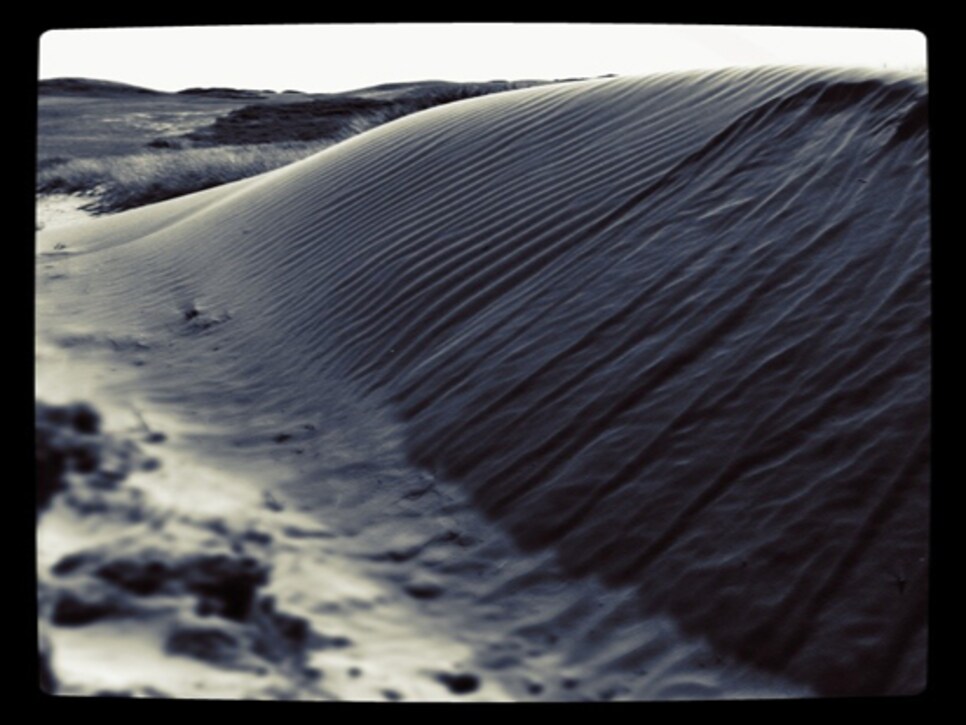 There -- I feel a little better. And I'll leave the rest of the expletives to tranquil Tiger Woods.
In the May issue of Golf Digest I wrote a story about a recent trip to Bandon Dunes to sample the Oregon resort and the new fourth course, Old Macdonald. The homage to C.B. Macdonald, the public's peek at the genius of one of the grandfather's of course architecture, will open in June.
On the spread of the story I identified a hole in the foreground of the picture (above) as the 16th hole. I screwed up. It's actually the 14th hole. I apologized to the co-designers, Tom Doak and Jim Urbina. But I still feel sick about it. The 16th hole, "the Alps," is in the foreground, but not where we can see it.
To help make up for my mistake I give you, the reader, a link to a contest where you might win a free preview round at Old Mac (plus a lot more). Here are the details of the contest, put on by traveloregon.com:
One foursome will win an 18-hole sneak preview round on Bandon Dunes' newest course, Old Macdonald Golf Links, before it opens to the public. Consumers can enter to win this "Oregon Adventurecation" at www.TravelOregon.com/DreamTrips.
In addition, the prize also includes custom fittings for NIKE drivers and apparel and rounds at some of Oregon's other top golf locations: Pumpkin Ridge near Portland, Pacific Dunes and Bandon Trails at Bandon Dunes, and Central Oregon's Pronghorn, Brasada Ranch and Tetherow. Airfare, ground transportation and lodging are all included, bringing the total prize value to over $13,000.
Entries for the Oregon Adventurecation: Ultimate Golf Road Trip must be submitted by 11:59 p.m. PST on Friday, April 23. Because Old Macdonald' officially opens June 1, winners must be able to travel May 29 -- June 4, 2010. The full itinerary and official rules can be viewed at www.TravelOregon.com/DreamTrips/golf.
Good luck. That's a trip that makes a travel editor jealous.
(Photograph by Stephen Szurlej.)