A Dish Served Cold
After being plunked 12 times by the Milwaukees Brewers over the years, Wilson Contreras finally got his revenge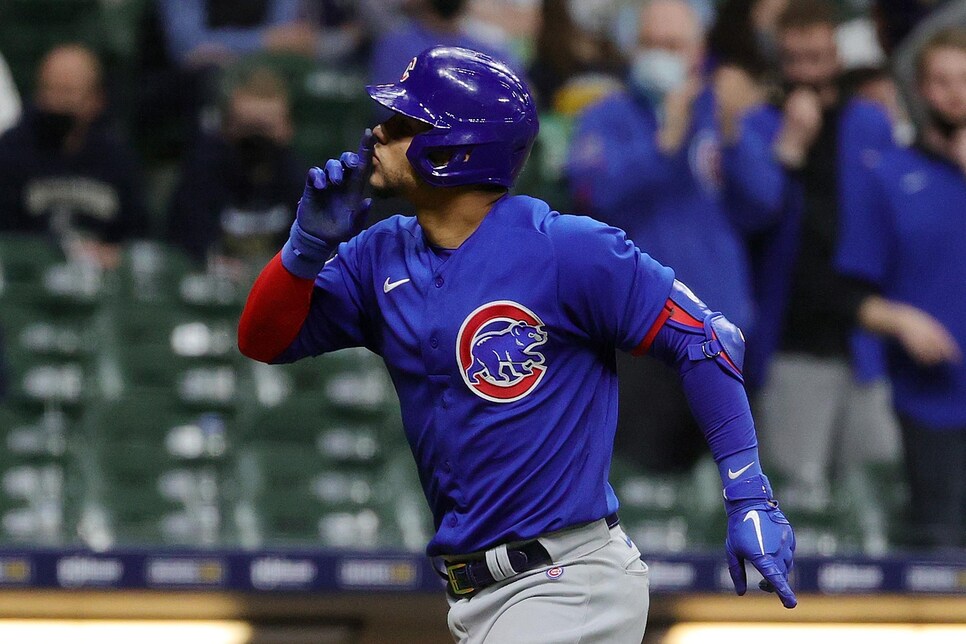 When a baseball team is not very good—on Saturday night the Chicago Cubs lost 5-1 to the lowly Pittsburgh Pirates, a game during which a graphic showed the Cubs already had twice as many strikeouts as hits this season—you look for little victories. Especially when it's only April and the unfolding 162-game season feels more like a death knell than a march toward more October nights in Wrigley Field.
Enter Cubs catcher Wilson Contreras and Chicago's hated rival to the north, the Milwaukee Brewers.
There's already plenty of inherent animus between the two division foes and, unlike golf, baseball gives us myriad rivalries. The bad blood between the two sides has boiled further, though, given the remarkable number of times that Contreras has been drilled by the Brew Crew—an astounding 12 HBP in just 72 career games, which is twice as much as any other team.
Now, some context is needed. In 57 games last season, the 28-year-old was plunked 14 times. He stands close to the plate and with a season average of 24 homers in his six years in the bigs looms as a true long-ball threat. So pitching him inside is inevitable. Taking it to the level the Brewers have? The video evidence speaks for itself.
The library also grew on Tuesday night when Contreras, who had already been hit twice by Brewers pitchers this season, took one off the hand in the fourth inning of their game at Milwaukee.
You can guess what happened next.
When the pitcher who hit him, Brandon Woodruff, batted in the fifth, Cubs reliever Ryan Tepera threw a ball behind him, ratcheting up tensions even more. But it was Contreras who got the last laugh.
In the eighth inning and with his team trailing 2-1, Contreras launched a two-run homer off reliever Brent Suter into the second deck, turning himself around and flipping his bat toward the Cubs dugout before starting his trot. Rounding second, he raised his right arm and pointed skyward before bringing his index finger to his lips in a move that would make Patrick Reed proud. The Cubs went on to win, 3-2.
"Tonight we sent a message," Contreras told reporters after the game. "They picked the wrong guy to throw at."