Equipment
Wilson C300 irons doubling down on holes-in-the-head technology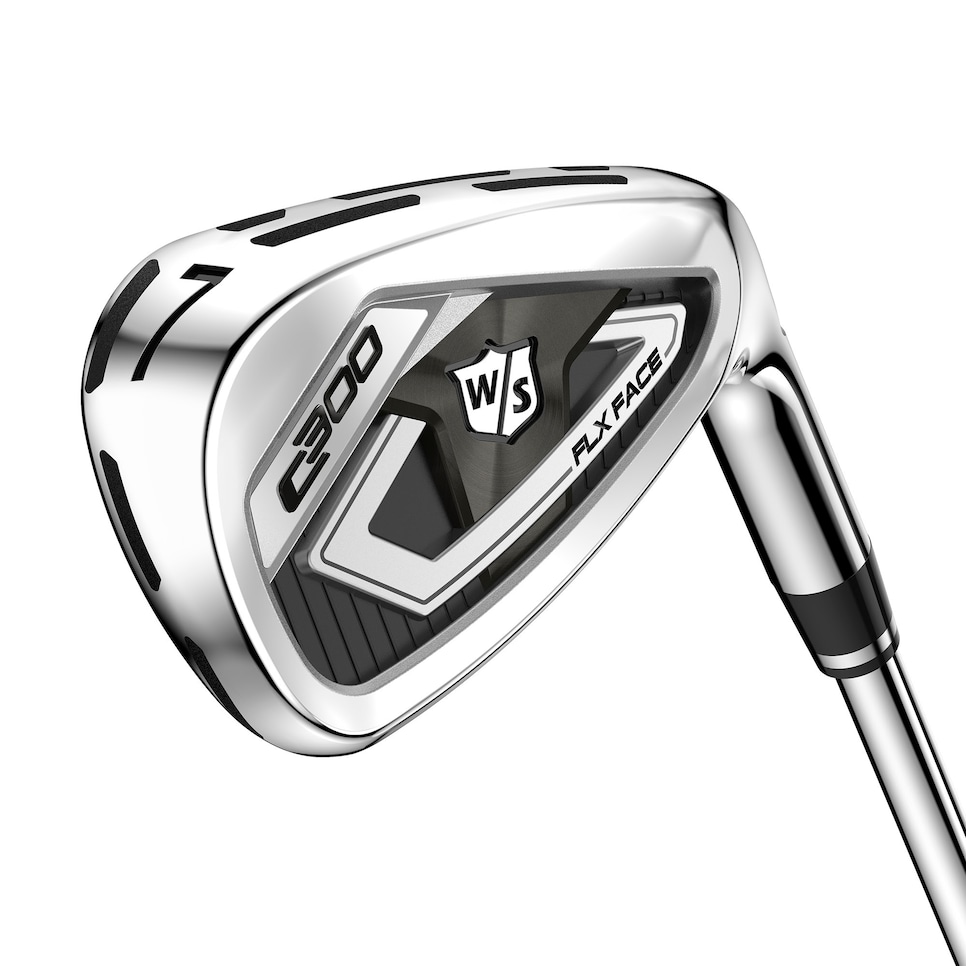 The Wilson C300 irons are testament to the belief that if a little bit helps, a lot can be better. It may not always work in medicine, but Wilson's team is staking a claim that less material supporting the face makes the ball go farther.
In this case, it's the design element of cut-through sections on the perimeter and in particular the sole, called "power holes." The new C300 irons, which include the standard model and a C300 Forged version, feature two rows of cut-outs in the sole for a total of 11 power holes surrounding the sole, topline and toe perimeters of the club. The idea is less material that directly contacts and supports the face, the more the face will deflect at impact for a higher spring-like effect or coefficient of restitution (COR).
"We are associating face deflection just like it was in metalwoods where added deflection led to greater ball speeds and COR performance, and that's the essential goal of what we're trying to do here," said Jon Pergande, Wilson's manager of golf club innovation. "We were getting good face deflection in C200 but with C300 we're getting the entire structure of the edge of the face to flex. That allows the entire face to move at impact."
Pergande says the holes, which are filled with a special formulation of TE031 urethane that allows the metal to give while enhancing feel, creates a structure where 76 percent of the face is unsupported by metal. He also says the face the C300 deflects at impact almost 60 percent more than it would on a previous generation iron without a power hole construction. He also said the C300's extra row of holes improved face deflection of the C200 iron's one row of holes by 27 percent.
The two new irons include the standard model C300, which features a cast 17-4 steel body and a stamped 17-4 face insert that's heat treated to improve strength and flexibility. The more compact C300 Forged, which also features slightly less offset, uses a softer cast 8620 steel in the body and a forged 8620 steel face insert. On the C300 forged, the power holes are arranged slightly differently in the sole, including a smaller center slot that works better with the softer metal, no holes in the topline and none in the 9-iron through gap wedge.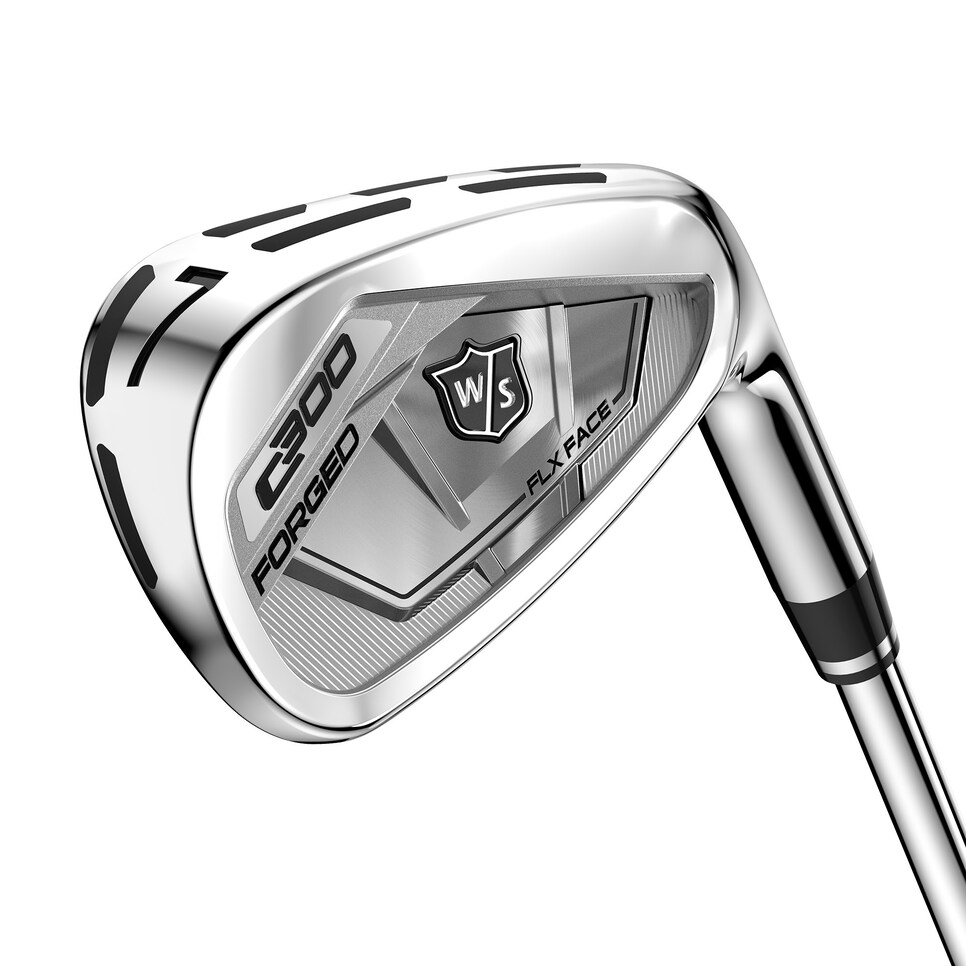 "We want a decent good clean look," Pergande said. "What we're trying to distinguish between these two clubs is that with C300 Forged we're starting with a look and adding distance technology to it, while with C300 we're starting with the distance technology and then get it as good looking as you can."
Both new irons feature a larger, softer Lamkin Crossline 2 grip to provide a more comfortable grip. The C300 irons ($800 for 4-iron through gap wedge in KBS Tour 90 steel; $900 in Fujikura Speeder Pro 78i graphite) and C300 Forged irons ($900 for 4-iron through gap wedge in KBS Tour 105 steel; $1,000 in Fujikura Speeder Pro 85i graphite) are available for pre-order today and are expected to be in stores in January.