The Loop
Will you let J.B. Holmes know if you find his clubs? He needs them for the British and Scottish Opens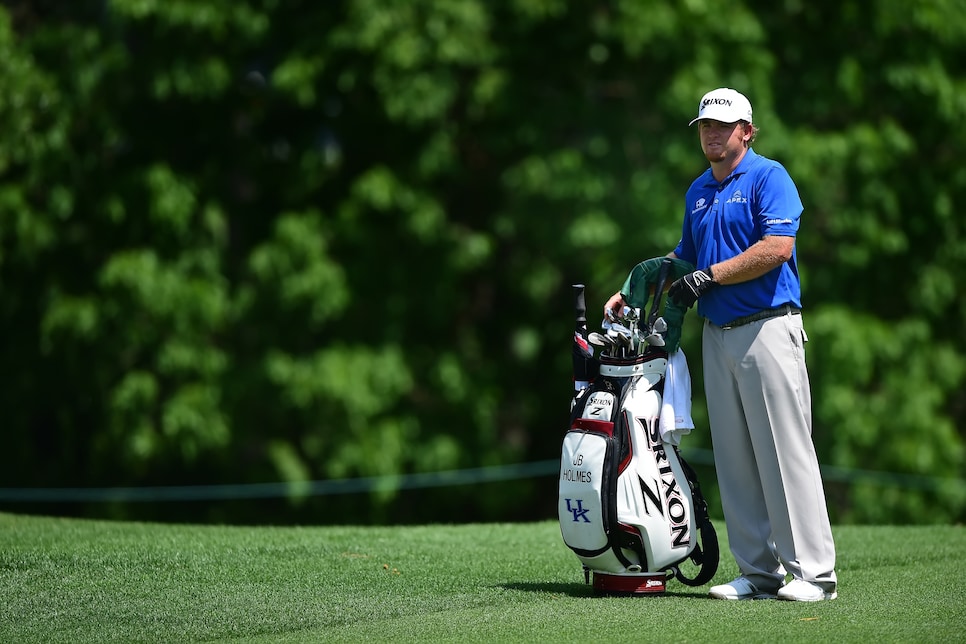 In terms of what a professional golfer requires to do his job, I'd say "clubs" is pretty high on the list. When said equipment goes missing days before a tournament -- and a week before one of the season's four majors -- a player could be understandably flustered. That's exactly the predicament J.B. Holmes finds himself in on his visit to Scotland.
Holmes, across the pond for this week's Scottish Open at Castle Stuart Golf Links, arrived in Inverness to find his clubs were lost in the cross-Atlantic journey:
Which happens. My initial thought was, "Wow, those Brits are still chapped about this whole 'Independence Day' thing," and chalked it up our Euro friends having some fun with the 34-year-old Kentuckian. Then I remembered Scotland is, in fact, a different country than England, and began to think Holmes' clubs might be in legitimate danger.
An outlook that was flamed by Holmes' update the next day:
From what I know about detective work -- which is very little -- I believe you have 48 hours of finding a missing subject, and after that, odds aren't in your favor. Meaning this announcement from Holmes on Wednesday...
...likely means all hope is lost.
Granted, it's not like Holmes is S.O.L. Equipment companies have plenty of spares on tournament sites, stocked with technicians and club makers to get a player's specs just right. Conversely, golfers are creatures of habit, and even if you design or mold clubs that are facsimiles of a player's regular set, the mere thought of change could throw a golfer's game into chaos.
In short, we'd warn against betting on Holmes at Royal Troon next week.