The Loop
Will Patrick Reed, 'Captain America,' be the next first-time major champion?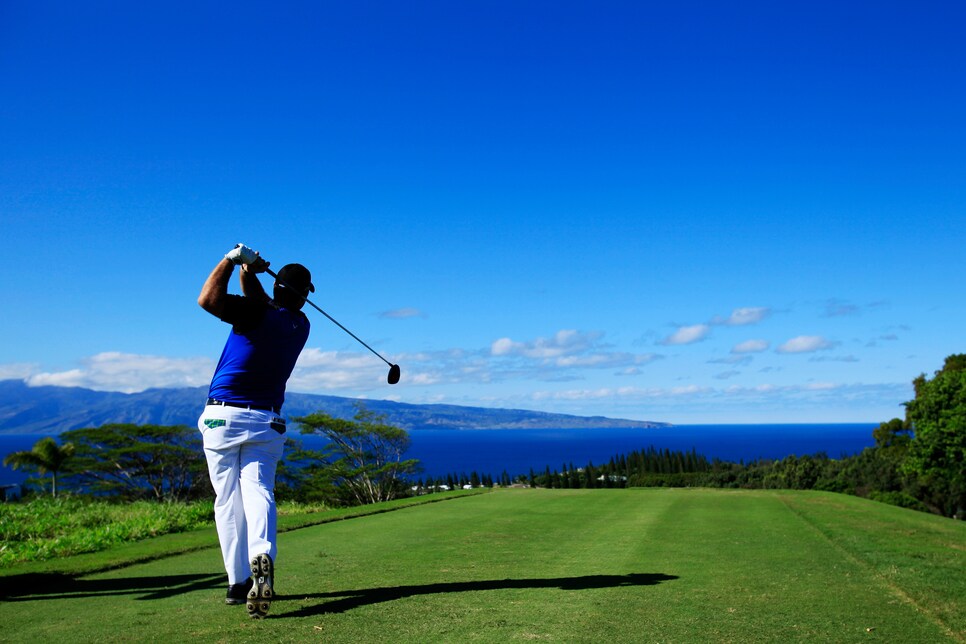 Stories of interest you might have missed…
The most likely player to win his first major championship in 2017? ESPN's Jason Sobel, in his annual prediction of players who will make what he calls The Leap, gave the nod to Patrick Reed.
"The choice is Captain America himself, the man who played the part of world beater during the Ryder Cup," he writes. "Reed isn't just talented, he's a fiery competitor who seems to play his best golf when the pressure is highest. It's only a matter of time until that translates into major championship success. While the 26-year-old has never placed in the top 10 at a major, he has been 30th or better in six of the past eight, showing he's ready to make that next step in his career progression."
The question now: How will Tiger play?
"Instead of wondering when (or if) Tiger Woods will play, the question now is how will he play?
"The best bet is that Woods will return at Torrey Pines at the end of the month, and with each event, the measure will shift from his health to his score.
Jack Nicklaus is mostly curious about his motivation.
"It's really difficult when you've had as much success as I had over a long period of time to charge your batteries, day after day, and go back out and say, 'Man, I want to do this again.' That's what he's going to have to do," Nicklaus said.
Darren Clarke's Euro Ryder Cup leadership 'was loose'
"Clarke wasn't a Captain Calamity like Nick Faldo in Valhalla in 2008 but his leadership was loose; his decision making, at crucial times, costly.
"As someone who trusted his instincts in the white heat of competition, Clarke fiddled while Team Europe were burned at the Minnesota stake."