The Loop
Will Muirfield lose British Open status if it again rejects women members?
Stories of interest you might have missed…
"Muirfield is in danger of losing its Open status with members close to blocking the admission of women. An announcement on that vote could arrive as early as Thursday," Ewan Murray of the Guardian writes.
"Muirfield, as controlled by the Honourable Company of Edinburgh Golfers, has presided over an historically male-only membership policy…It has now emerged that a group of 30 members, fronting a 'no' campaign against the admission of women, has had a strong influence."
"It is accepted that we may have to change, but we should not do so now on the basis suggested. We have had a lengthy process, but it is felt that there is time to pause and consider further options to develop the club and it is hoped retain The Open.
"It is recommended that members vote against the resolution to change our rules to include the admission of lady members."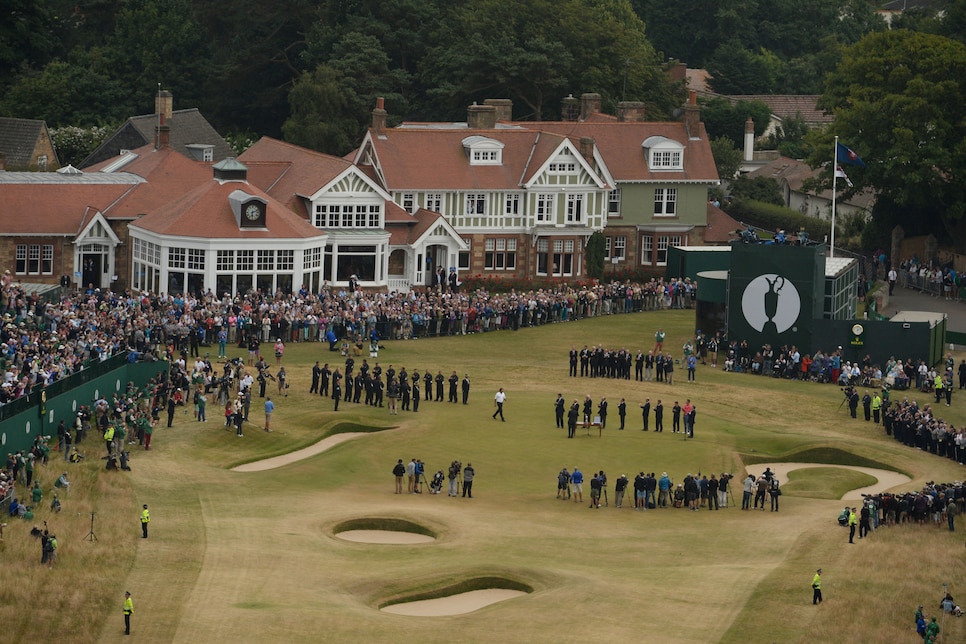 Quest for next Tiger reinforces that we miss old Tiger
"[Jason] Day now stands where Jordan Spieth did before him, where Rory McIlroy did before that, taking his turn atop the Big 3 pyramid of young golfers so eager to fill the void left by [Tiger] Woods' injury-forced hiatus. With victories in seven of his last 17 starts, Day is, dare we say, on a Tiger-esque run of his own, drawing comparisons to Woods from every corner of the sports world.
Spieth's enduring impact on Texas Longhorns
"For us, it's like having Ben Crenshaw and Tom Kite all over again," Texas coach John Fields said of two former Longhorn stars. "This program rode for 30 years on their coattails. Jordan's impact could be just as big."
In defense of Kohler Co. and its proposed course
The Kohler Co., which brought is Whistling Straits and Blackwolf Run, wants to build another world-class golf course in the Town of Wilson, Wis. Yet, "from the reaction of many, you'd think Kohler was proposing to erect a maximum-security prison or a landfill on its 247-acre beachfront parcel," The Milwaukee Journal-Sentinel's Gary D'Amato writes in this story in defense of Kohler's effort.
"It will destroy wetlands and dunes! It will harm endangered species such as the beach dune tiger beetle! It will disturb a rich trove of cultural artifacts! I'm not making light of these concerns. They're legitimate. But none of them are reasons to kill a project that would do so much good for the area," he writes.
"As long as Kohler Co. adheres to the law, obtains the permits and complies with the [Department of Natural Resources], it should be able to build a golf course on land it has owned for 75 years. With all due respect to the beach dune tiger beetle, I can't wait to see it."