The Loop
Will Mickelson be Next to Skip a FedEx Cup Event?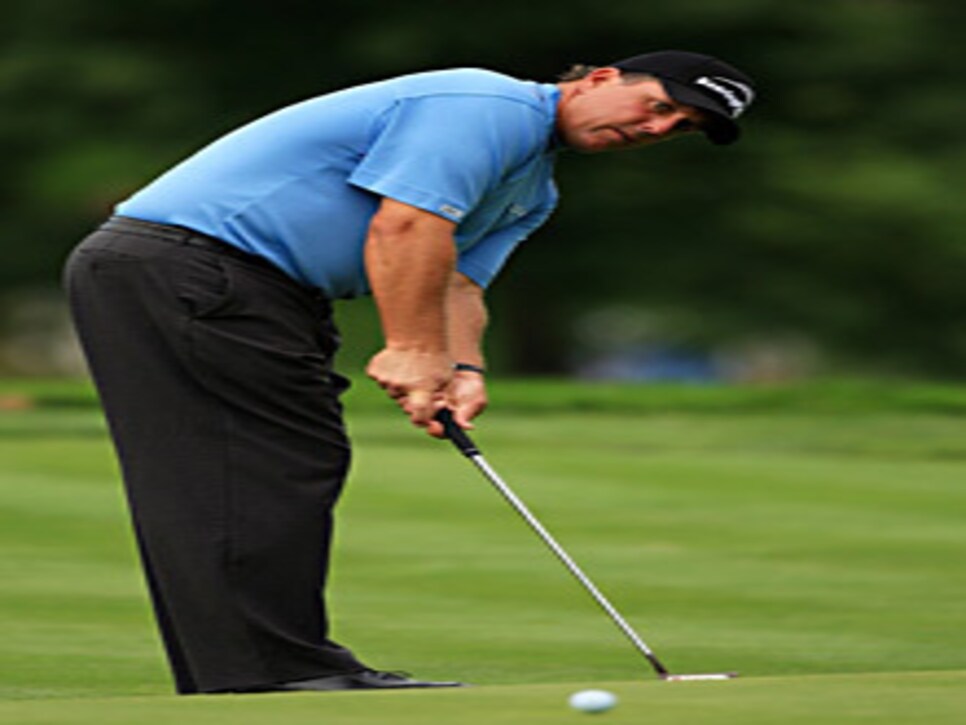 It's becoming more and more fashionable among the rock stars of the game to skip at least one FedEx Cup event. Tiger Woods set the precedent at The Barclays. Ernie Els bowed out of this week's test, the Deutsche Bank Championship. So, who's next?
The logical choice among the game's superstars would be Phil Mickelson, who has until 5 p.m. Friday to commit to the BMW Championship in suburban Chicago. Phil's decision to play or not will hinge on whether he wants to play four straight coming back from a wrist injury when—like Woods and Els—he really doesn't have to. (Not after finishing T-7 at The Barclays, with points worth more at the Tour Championship.) His record at Cog Hill is also less than stellar: one top-25 in 10 appearances, including two missed cuts dating back to 1992.
No word from the Mickelson Camp, but the subject will no doubt be something he and Woods chat about Friday afternoon during the opening round at the TPC-Boston. As for Vijay Singh, don't worry: He'll probably play the remaining five Fall Finish events--after four straight on the FedEx circuit and the Presidents Cup--just to stay loose.
The subject never came up during Mickelson's "Five Good Minutes" segment on ESPN's PTI with Tony Kornheiser and Dan Le Batard. The hot topics were Phil's pick for the Super Bowl, his take on the FedEx Cup, his relationship with Woods, and Commissioner Tim Finchem's (sort of) announcement that the tour will begin drug testing in 2008.
In a playful mood, Mickelson said while discussing drug testing: "Well, I think I'm going to cut back now. . . . I think it's been obvious it was directed toward me."
When Mickelson was asked, "Stop the steroid use?" Lefty kept the one-liners coming.
"Well, I thought it was flaxseed oil, but that's my misunderstanding."
(Photo: Travis Lindquist/Getty Images)**