The Loop
The next power(-hitting) couple in golf?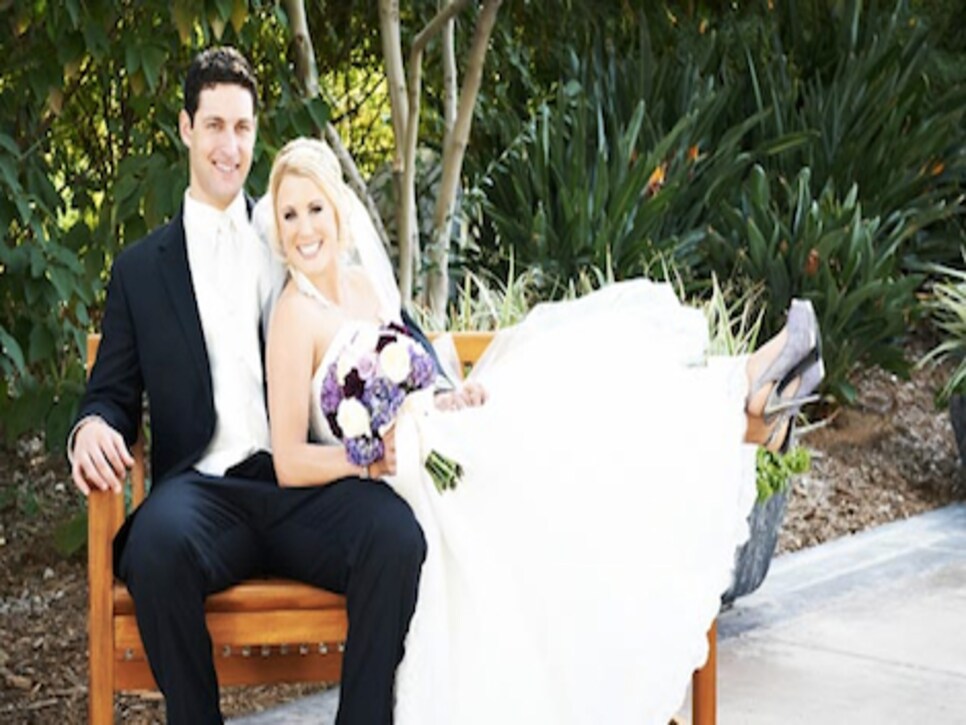 CARLSBAD, Calif. -- Power couples involving golfers and athletes from other sports have been in the news (Tiger Woods/Lindsey Vonn and Rory McIlroy/Caroline Wozniacki), but a potential addition has surfaced, a power-hitting couple as it were.
Nate Freiman, husband of the LPGA's Amanda Blumenherst, is a professional baseball player, who has an opportunity to play in the major leagues this year. Freiman, who had been with the Houston Astros in spring training, was claimed off waivers by the Oakland A's on Saturday.
The Astros had acquired Freiman from the San Diego Padres via baseball's Rule 5 draft, which stipulates that the A's will have to keep him on their major league roster the entire season or return him to San Diego.
A first baseman/designated hitter that Blumenherst met at Duke, Freiman has had a productive spring, hitting .278 with one homer and seven runs batted in 36 at-bats (through Friday) with the Astros. He is 6-8, 250 pounds and is known for his power; he hit 22 homers for the Padres' Class-A Elsinore farm team in 2011 and 24 homers for their Class 2-A San Antonio farm team last year.
The major league minimum salary, incidentally, will be $490,000 in 2013. Blumenherst, who is here playing in the Kia Classic, has earned $485,000 in her three-plus years on the LPGA.