The Loop
When Michelle Wie was still a teen prodigy and not yet an enigma, her Masters dream was charming (if naive). Kids are routinely told to reach for the stars, and Wie's unbridled ambition and reservoir of talent convinced her to aim higher. Who was going to discourage her?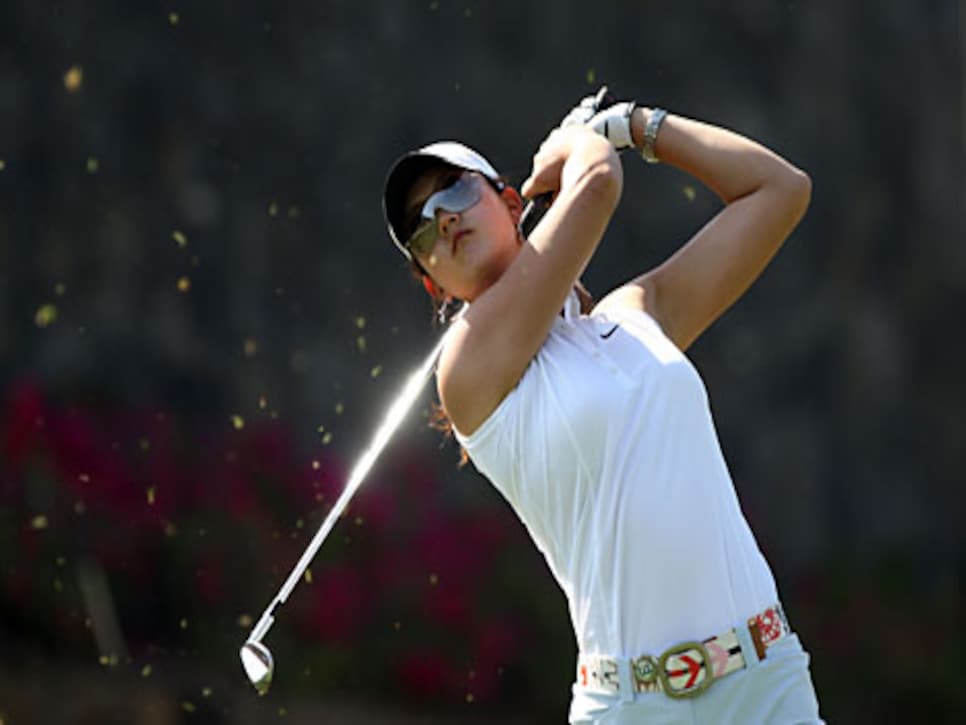 That was then. This is now: A 19-year-old LPGA rookie who has yet to demonstrate convincingly that her best days are not behind her, Wie continues to give voice to her childhood dream that apparently has not died, unlike the charm in which it once was safely encased.
At a pre-tournament news conference at the Sybase Classic on Wednesday, Wie reiterated her goal to play in the Masters one day.
"Yeah, for sure that's definitely one of my goals that I started out with, and I still have it," Wie said. "Like I always say, dream high and stuff, set your goals up high. I'm not saying it's an easy goal to achieve. I'm not going to be like, oh, I'm going to go out and win a men's event. It's not like that, but it's one of those long-term goals where I see myself getting to. I see myself getting there, and it's one of those goals that really motivates me and pushes me to be a stronger player, a better player."
Wie also said she intends to continue to pursue men's tournament golf, notwithstanding her mounting failures on that front. Indeed, the only way for her to qualify for the Masters would be to win a PGA Tour event.
Wie is not unintelligent; she's a Stanford sophomore. So it's puzzling she hasn't tempered those goals, at least publicly, that it hasn't occurred to her that in view of the fact that success has eluded her playing against women that she sounds delusional when talking about playing in the Masters.
Equally mysterious is that no one close to her -- family, friends or agents -- apparently has seen fit to suggest to her that it's in her best interest to deflect those inevitable questions by vowing to focus on fulfilling her promise in women's golf.
Dreaming large is admirable, but sometimes goals are best left unsaid. Since finishing second in her debut as an LPGA rookie at the SBS Open in January, she's tied for 57th, tied for 67th, tied for 10th and tied for 15th, none of it particularly encouraging, though apparently sufficient to allow her to dream on.
(Photo credit: Donald Miralle/Getty Images)