The Loop
Why you should watch the Web.com Tour for the next month
When was the last time you watched a Web.com event? Be honest, did you even remember it's now called the Web.com Tour?
That could change in the coming weeks, though, as the PGA Tour's developmental tour will combine forces with the PGA Tour for its own playoff. Confused? Don't worry, the system is far less complicated than the FedEx Cup.
Essentially, the top 75 players from the Web.com Tour and Nos. 125-200 off the PGA Tour's regular season FedEx Cup points list (those who didn't qualify for the PGA Tour's four-event playoff that began last week at the Barclays) are eligible to tee it up. The four-tournament Web.com Tour Finals, in which earning a PGA Tour card for next season is the goal, begins Thursday with the Hotel Fitness Championship in Fort Wayne, Ind. It will end with the Web.com Tour Championship at TPC Sawgrass (Valley Course) Sept. 26-29. All four $1-million-purse tournaments will air on Golf Channel.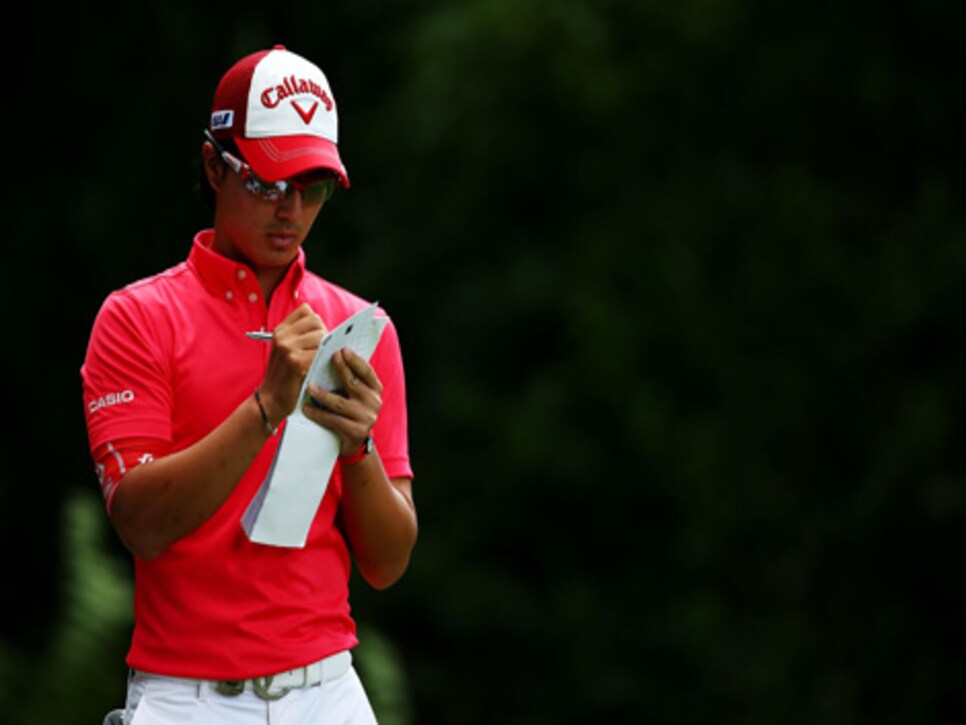 Ryo Ishikawa is among those fighting for his job in the Web.com Tour Finals.
In the new system, 25 cards are up for grabs in addition to those already earned by the top 25 money earners during the Web.com's regular season. Those 25 players will still compete in the Web.com's Tour Finals, though, since where you finish overall (standings will be based on money earned) after the four tournaments will determine a player's positioning on the PGA Tour's eligibility list for the 2013-2014 season.
This new system takes the place of Q School as the year's final feeder system to the PGA Tour. Q School still exists, but now, entrants are only playing for status on the Web.Com Tour next season.
While the true out-of-nowhere-to-the-PGA-Tour stories produced by Q School over the years are a thing of the past, this group of tournaments will still have a rags-to-riches feel. Have you heard of Scott Parel? How about Bhavik Patel? We didn't think so.
These lesser-known names from the Web.Com Tour will compete with guys like Trevor Immelman, a major champion, and Chad Campbell a former Ryder Cupper. Struggling veterans like Ricky Barnes and Robert Karlsson will vie against potential future stars like Ryo Ishikawa and Bud Cauley. Move on, and you get a chance to play on golf's highest level next season. Fall short, and it's down to the minor leagues.
For some, they'll experience that disappointment for the first time. For others, it will be for the first time in a long time. Either way, it should for some pretty good reality TV.