The Loop
Why you (and his fellow employees) should root for this factory worker who will play in the British Open
Everyone's favorite employee at Advanced Electrical Varnishes in the English town of Birkenhead these days no doubt is John Singleton, a resin plant mixer.
Why? Singleton has earned his fellow employees a day off, with the bonus of a free ticket to the British Open at nearby Royal Liverpool Golf Club, should they so desire.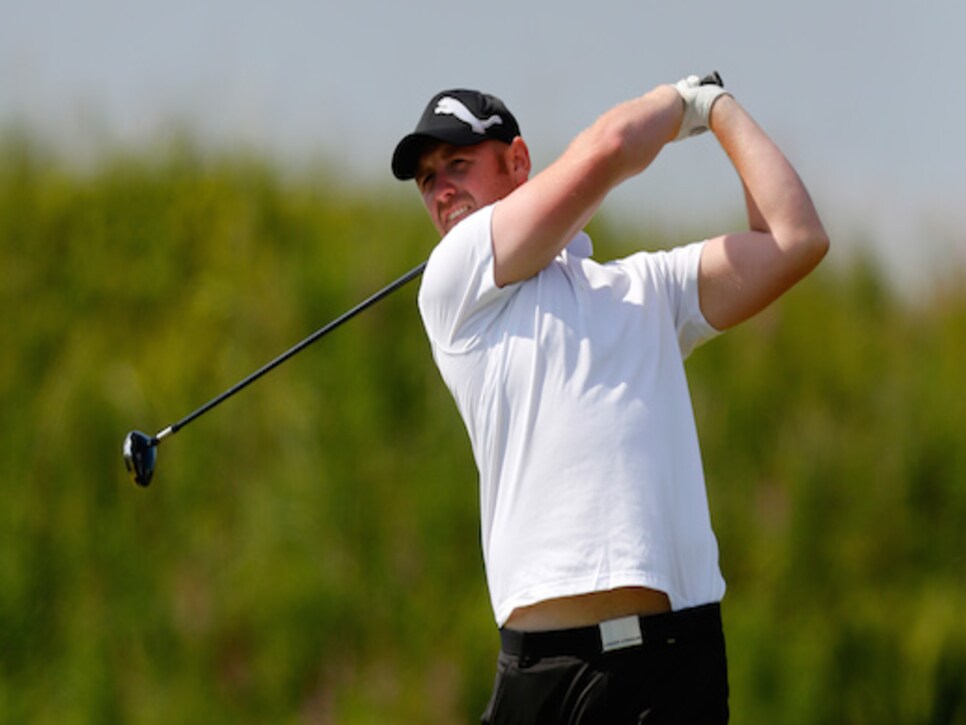 Singleton at British Open qualifying at Hillside Golf Club (Getty Images photo)
Singleton is the plant worker who went through qualifying and earned a start in the British Open. Singleton and his boss, Richard Tweddle, are both members at Eastham Lodge Golf Club, and Tweddle has given Singleton two weeks off to prepare for and play in the British Open.
"Because we cut John some slack we thought we ought to cut everybody else some," Tweddle told the Liverpool Echo. "We gave them a day's holiday and said if they want to take it on Thursday and go to the Open we would buy them tickets.
"It's just amazing. Who would ever think that the guy from the shop floor would make it to the pinnacle of his chosen sport? I just hope he enjoys it."
As for his job, Singleton explained it to the Echo in the wake of qualifying at Hillside Golf Club in Southport: "I'm just a production person on a shop floor. I start at 8 a.m. and finish at 4:30 p.m. I make batches of thick resin and I made five batches of it last week. It's three-and-a-half tons per batch. It's a resin that goes over wires and it's used for water proofing. I was just lucky to get the job and I've worked there for over a year."
Seriously, how can you not root for him?