The Loop
Why Wilson plans on going through a lot of golf balls
SANDWICH, England -- After sneaking out Wednesday afternoon with fellow Wisconsin natives Steve Stricker and Jerry Kelly on the back nine at Royal St. George's, Mark Wilson sat in the clubhouse lockerroom diligently marking his Titleist golf balls with red and black permanent markers.
Two black dots. One red dot.
He marked a lot of them. Three dozen to be precise. "That's just for the first two rounds," said Wilson, 36, who is making his first start in the Open Championship.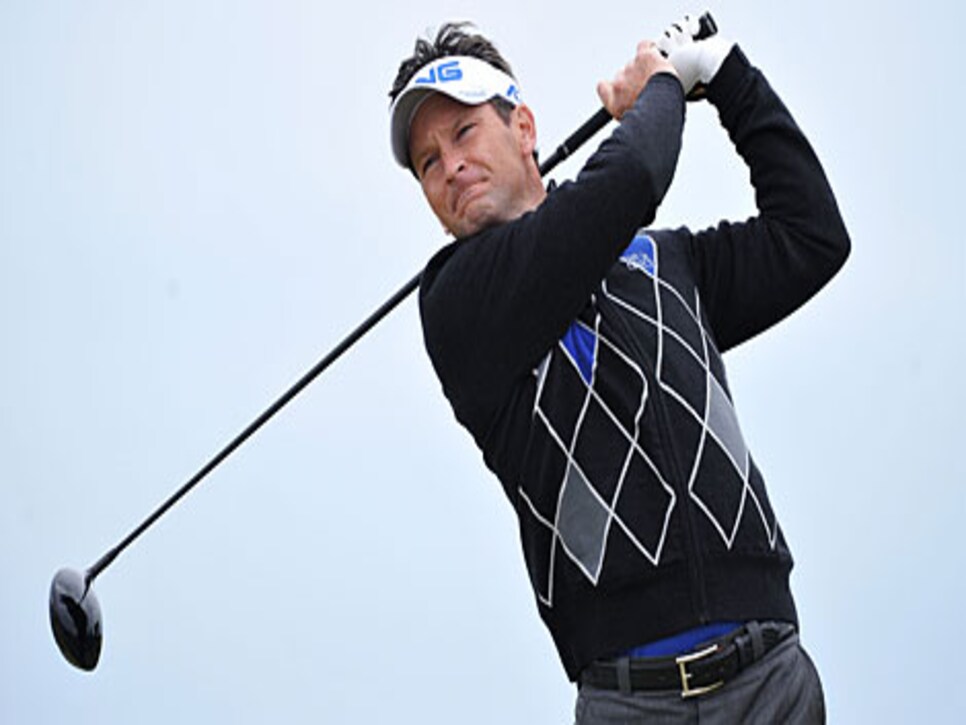 No, he doesn't plan on losing a lot of balls on the sprawling, bumpy expanses of Royal St. George's -- though Tiger Woods somehow misplaced his opening tee shot here in 2003 on the way to a triple bogey. It's just that Wilson, a two-time winner this year on the PGA Tour, has a unique system for changing out golf balls during a round. He takes a ball out of play whenever he uses a 7-iron or less. The slight abrasion that the grooves on the higher lofted clubs might leave on the ball is enough of an imperfection to warrant putting a new ball on the next tee.
"My caddie loves it because he gets a lot of balls to take home, even after the ones I sign and give away," said Wilson, who began the practice about four years ago, or just before he won his first tour title at the 2007 Honda Classic. "It's just something I thought could help me. Plus, why not? They're free."
Wilson said he's juiced for his first Open start, though he has found the nuances of links golf challenging. "You find yourself hitting a lot of shots that you haven't really ever practiced before," he said. "That takes getting used to, but it's fun, too."
(Photo: Stuart Franklin/Getty Images)*