The Loop
Why was Jim Furyk putting in sandals this morning?
PONTE VEDRA BEACH, Fla. -- We've heard of taking full swings barefoot. Sam Snead grew up practicing that way and said the swing felt more natural without shoes.
But putting in flip flops? That's what Jim Furyk was doing Wednesday morning at TPC Sawgrass.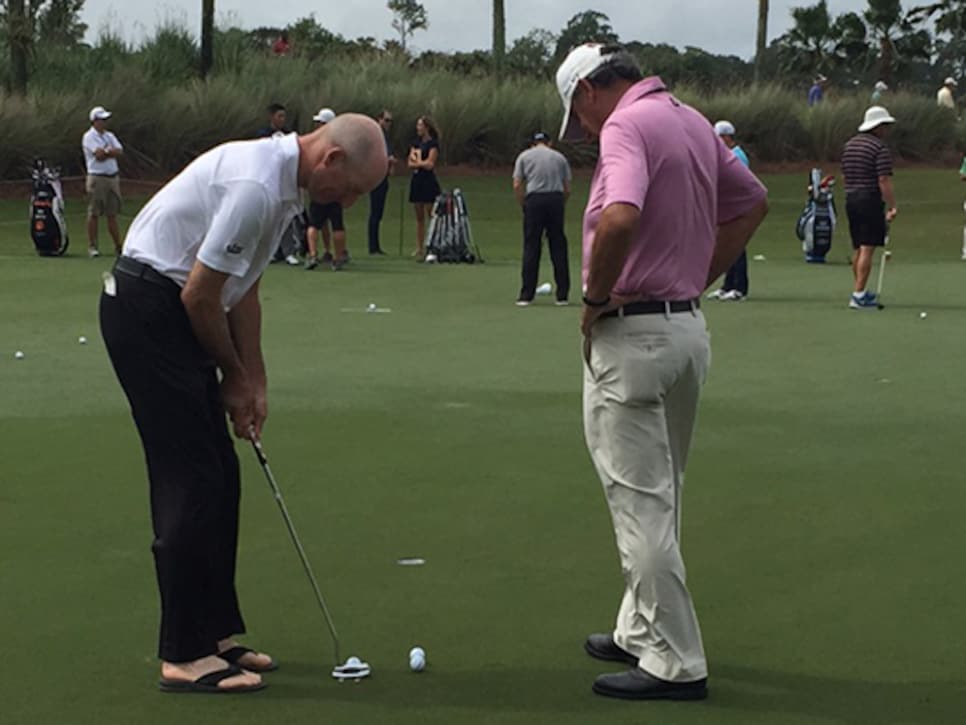 We asked Jim about it, hoping he'd share some veteran wisdom. He, however, laughed it off. "This is a home game. I'm just hanging out."
Fair enough. Then we asked Dr. Bob Rotella, Golf Digest contributor and leading sport psychologist. Was there anything to it? "Not at all. Jim just said: 'Sandals and shorts. That's what I wear every day around here.' "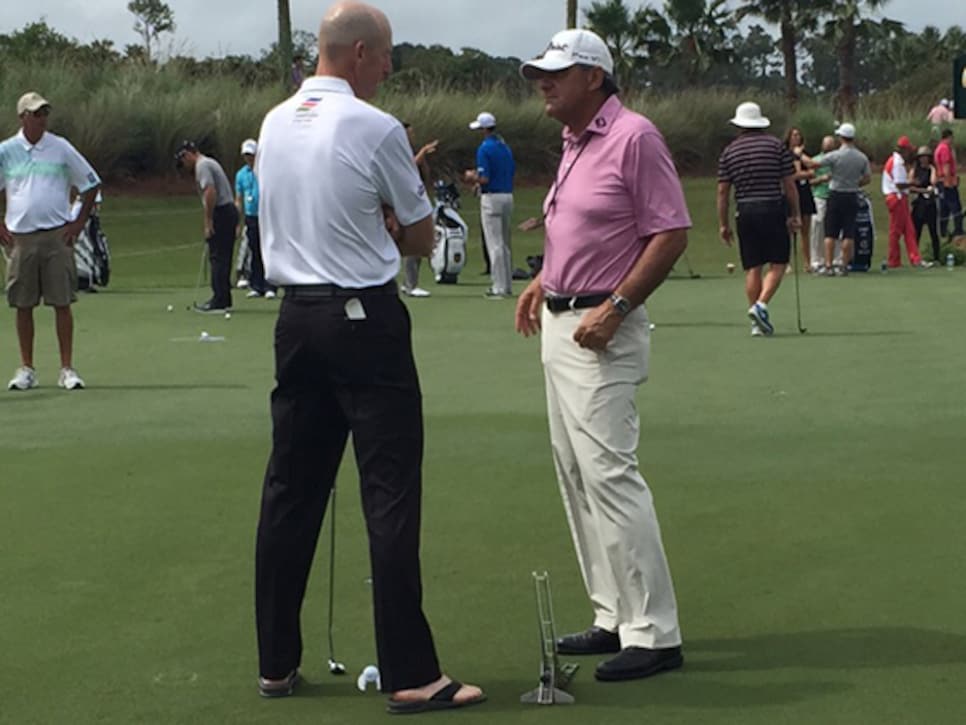 Furyk went pants over shorts (something tells us the PGA Tour wouldn't have looked kindly to him showing some leg). But at a home game in Ponte Vedra Beach, he certainly made himself feel, well, right at home.