The Loop
Why Tiger Woods will wait longer than expected to make the Hall of Fame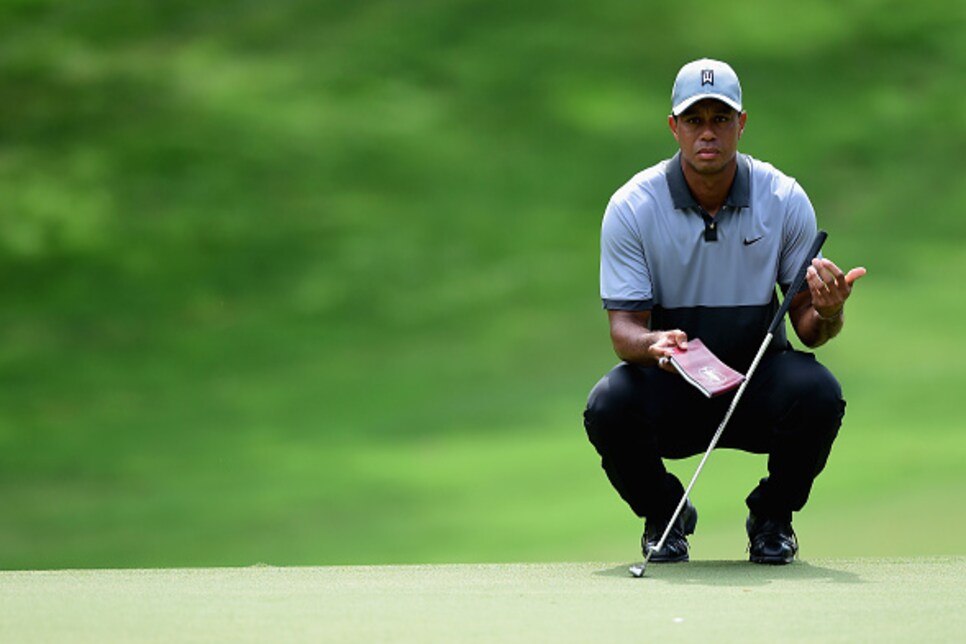 The World Golf Hall of Fame announced a significant change to its selection process on Wednesday, raising the minimum age requirement from 40 to 50. In other words, Tiger Woods, who turned 40 in December, will have to wait another decade to be enshrined in St. Augustine.
With his 79 PGA Tour wins and 14 major championships, Woods has long met the criteria for membership into the WGHOF. In fact, he'd be eligible if you just took his results from California. Or Florida. Or Georgia. Or Illinois.
He's also watched a number of his contemporaries like Ernie Els (2011), Phil Mickelson (2012), and Colin Montgomerie (2013) already be inducted. And here's a fun fact: Vijay Singh, class of 2006, was inducted 10 years ago! But now Woods won't be joining them in the hall anytime soon.
Two years ago, the WGHOF made the criteria for eligibility tougher by increasing the number of career wins on International Federation of PGA Tours to 15 from 10, and requiring a player have a total of at least two victories in a major championship or at the Players. The 40-year-old age requirement has always been in place, although it is often criticized since golfers are often still in the midst of their playing careers.
The next class of players to the WGHOF, the class of 2017, will be inducted the Monday of the 2017 Players. The WGHOF also announced that Jack Nicklaus will replace Arnold Palmer as a co-chair on the Selection Commission for that class. Nicklaus joins Nancy Lopez, Gary Player and Annika Sorenstam.
The exception to the new age rule is if a player has been inactive for at least five years. That means LPGA star Lorena Ochoa, 34, who retired in 2010, would be eligible for induction in 2017. Perhaps, a Tiger Woods exception should be made as well. . .