Funerals are not held for the living.
So what's with the eulogies for Tiger Woods?
Certainly the past year has not been a particularly bright one for Woods. He posted an 85 at the Memorial. Had embarrassing performances at the U.S. and British Opens. Failed to qualify for the FedEx Cup.
Woods was just as star-crossed off the course, highlighted (lowlighted?) by a high-profile break-up with Lindsey Vonn, two surgeries and his ex-caddie releasing an unflattering book.
Between the now infamous conference, along with this enlightening Time interview, we are seeing a side of Woods previously hidden. Yet don't mistake these appearances as "dead man walking" sightings. That perspective is as wrong as mayonnaise-flavored ice cream.
Let's look at six reasons why some are down on Woods' forecast, and why those feelings aren't necessarily justified:
Woods' somber tone suggests the end is near
What, you've never been in a defeatist mood? If Tiger said, "Hey, things are great, I can't wait to get back out there and compete again, I feel like my game is this close," we would have called him delusional. It was a no-win situation.
And sure, things aren't great at the moment. But his predicament is not insurmountable.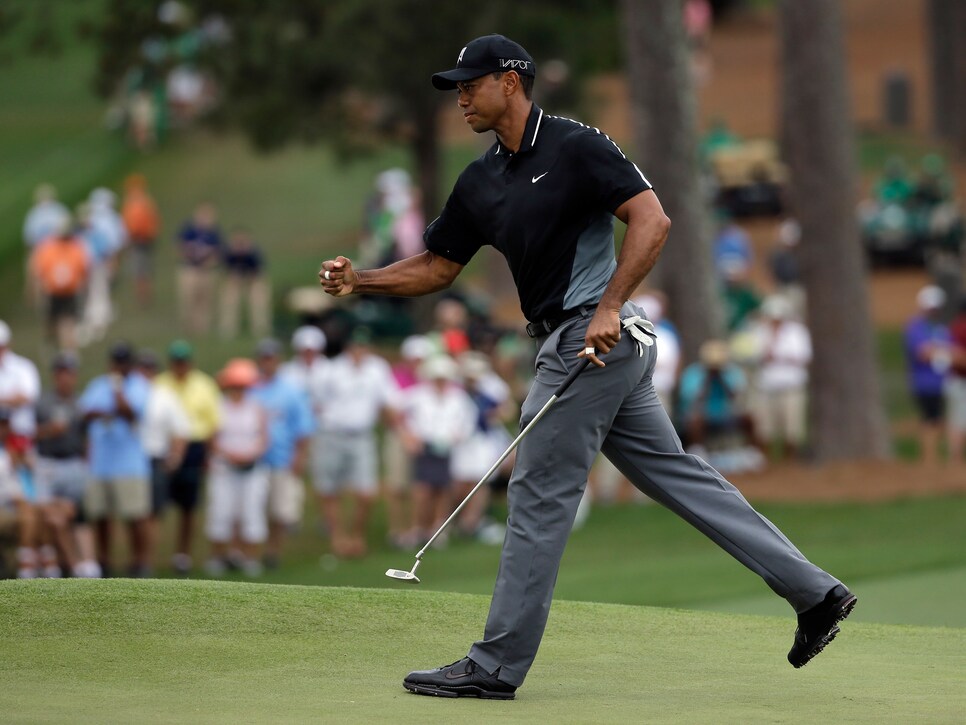 Tiger is too old to make a comeback
Tiger turns 40 later this month. That number is not a death sentence in golf, as plenty of players have enjoyed success after this milestone. Vijay Singh won 22 times in his 40s. Davis Love III grabbed the Wyndham Championship at age 51 this season. Everyone knows Jack Nicklaus was 46 in his historic Masters victory in 1986, but many forget a 58-year-old Golden Bear was damn close to putting on the green jacket a seventh time in 1998. Throw in Tom Watson's near-miss at Turnberry in 2009, and there's enough evidence to suggest Woods has some time to work with.
Tiger is racking up too many injuries
The health front is admittedly more fickle. But Woods isn't the first golfer to suffer injury woes, and others have come back from worse. The aforementioned DL3 underwent spinal-fusion and foot procedures in recent years. Ben Hogan nearly died in a car crash at age 36, suffering a double-fracture of the pelvis, a fractured collar bone, a left ankle fracture, a chipped rib, and near-fatal blood clots. All he did post-crash is become the greatest ball-striker of all-time.
Call me crazy, but I think we've made a few developments in the medical field since Hogan's wreck in 1949. I have faith Woods can return from this back ailment.
Tiger doesn't have the same inner drive
This opinion is derived from the following excerpts:
From the presser, on his career: "I think everything beyond this will be gravy...If that's all it entails, then I've had a pretty good run."
A piece from Hank Haney's The Big Miss, regarding the teacher's issues with Woods' Navy-SEALS training: Haney: "Man, what are you doing? Are you out of your mind? What about Nicklaus' record? Don't you care about that?" Woods: "No. I'm satisfied with what I've done in my career."
People seem to be taking umbrage at this reflection, saying Woods was always focused "in the now" when he was in his prime. Of course he was. Woods was only 30 at the time. How strange would it have been for an athlete to take historical stock of their career halfway through? You don't see Steph Curry doing as such during his current NBA tear.
Woods is almost 40. It's human nature to be reflective with age.
As for the Haney story, that came in 2007. Which was a year before Tiger won the U.S. Open on one freaking leg. He has 11 top-six finishes in majors since that alleged confession. I think the drive is intact.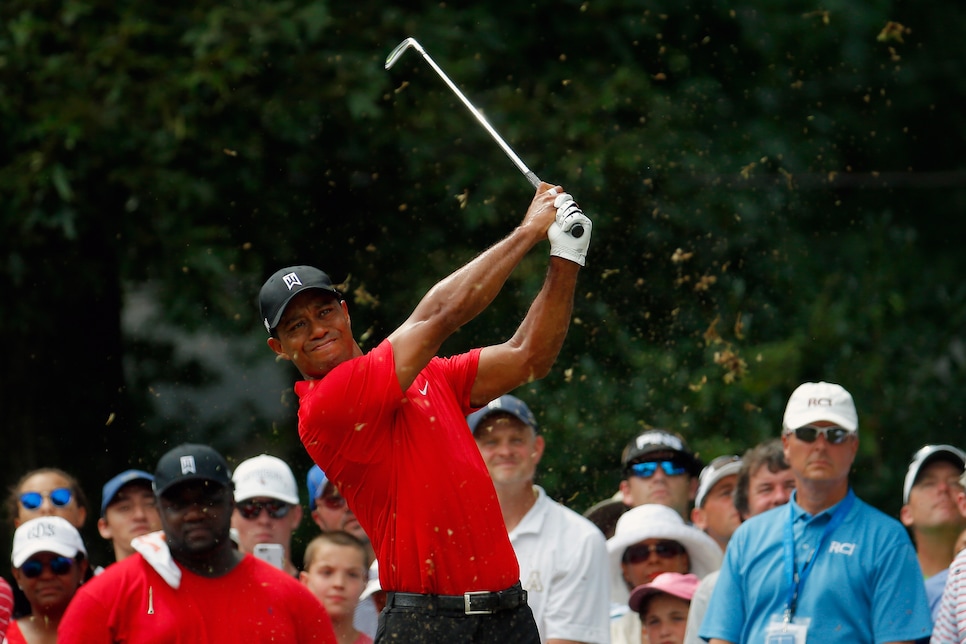 Tiger's kids now take priority over golf
Um, yeah. What psychopath of a father wouldn't put his family first?
Too much has happened -- injuries, aging, persona life drama -- for Woods to recapture his past glory
Yes and no. Yes -- he will never be what he once was.
But even if he stayed healthy and avoided the fallout from his messy divorce, it would be close to impossible to replicate his best golf.
For perspective, Jordan Spieth is 22 years old, has as fundamentally sound a game as anyone in golf, and his future is as vibrant as anyone since Tiger...and there's a good chance he's never going to duplicate his historic 2015 campaign. Because -- SPOILER ALERT -- competitive, sustained golf is really, really hard to do.
HOWEVER, what is attainable for Woods are short bouts of success. He might not be able to compete week-in, week-out, but he's more than capable of holding his own for four days. Darren Clarke came out of nowhere to win the 2011 British Open. Don't you think Tiger could do the same at Augusta or St. Andrews?
So enough with the retirement spiel. Golfers never officially hang 'em up. They simply stop appearing every week. He may only play seven or eight times a year, but don't expect Tiger to vanish.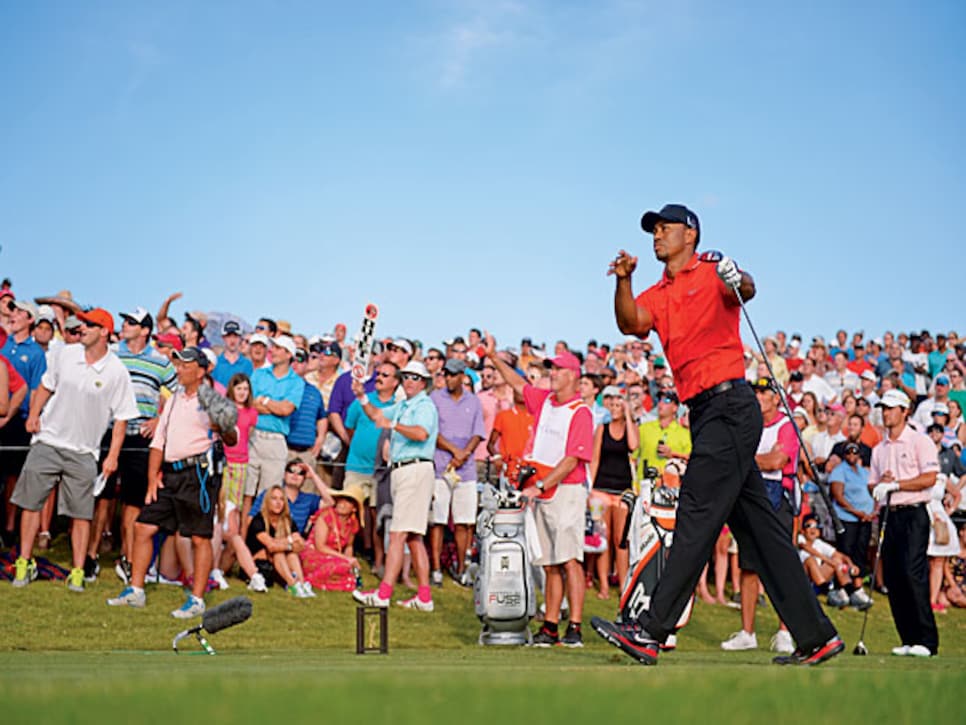 Take the man's word for it:
"I've been written off by a lot of people over a number of different years and, you know, I'll tell you when I'm done," Woods told SiriusXM PGA Tour radio on December 1. "And you'll be one of the first to know because I'll be the first to tell you that, you know what, I can't prepare, I can't do this, there's no reason for me to continue on. And then I'm done, I'll just transition on to something else. And I get that part of it.
"But if I know I can prepare and if I can practice and train then you darn well bet I can win tournaments and win major championships."
In his supposed concessions this week, many noted Woods' openness and candidness. That applies to the above quote.
Tiger Woods is down. But he's nowhere near out.