The Loop
Why the Bryan Bros are breaking up (for now)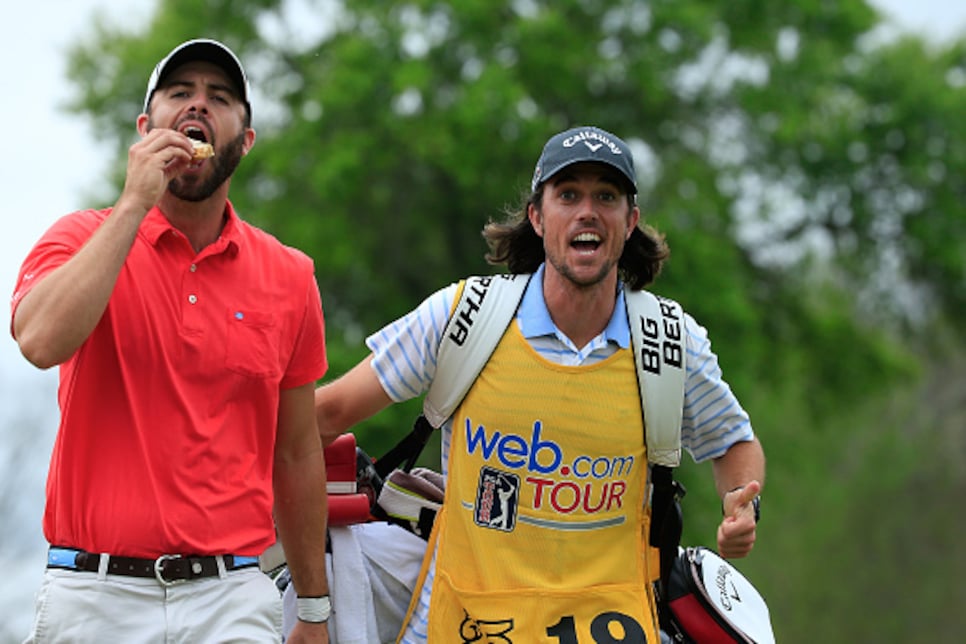 They've wowed us with their trick shots. They've impressed us with a recent win. But when the Bryan Bros take their show on the road next week, they won't be teammates.
No, they didn't have a fight over who gets the window seat or who gets to make dinner plans (both would pick Taco Bell anyway), it's simply an opportunity for both to show off their tournament golf game. Less than three weeks after Wesley won the Chitimacha Louisiana Open, older brother George will tee it up alongside him on the Web.com Tour at the Servientrega Championship in Colombia next week.
Not that this should surprise anyone. Both Wesley, 26, and George, 27, have been trying to make it as tour pros since their time as standouts for the University of South Carolina's golf team. George was a three-time Ping All-American and finished his career with the best scoring average in school history (Wesley wasn't far behind).
When Wesley advanced in Web.com Tour Q School last year and George didn't, George became his caddie for the finals and stayed on the job once Wesley earned his tour card for this season. Wesley's recent victory means he'll have an even better tour card next year. He'd obviously love to have George on the bag for that next adventure, but there's still time for big bro to join him on the big circuit in a different capacity.