The Loop
Why Rory McIlroy's choice to play for Ireland in the 2016 Olympics makes sense
First things first: In deciding to represent Ireland in the 2016 Olympic Games, Rory McIlroy is doing exactly the right thing. While not much in Irish life is ever straightforward, golf is one of the few areas -- along with other sports like rugby -- where things are relatively clear-cut. Unlike, say, soccer, where Northern Ireland and the Republic of Ireland are distinctly separate, in golf, Ireland is one nation and one team.
That fact alone must have made Rory's decision that much easier. As an amateur, the Belfast boy played for Ireland alongside a mixture of players from his native Ulster and others from south of the border. He grew up wearing a green jersey with a shamrock on his chest. So any allegiance he feels will surely be tempered by those shared experiences. In golf, he has always been more Irish than "British."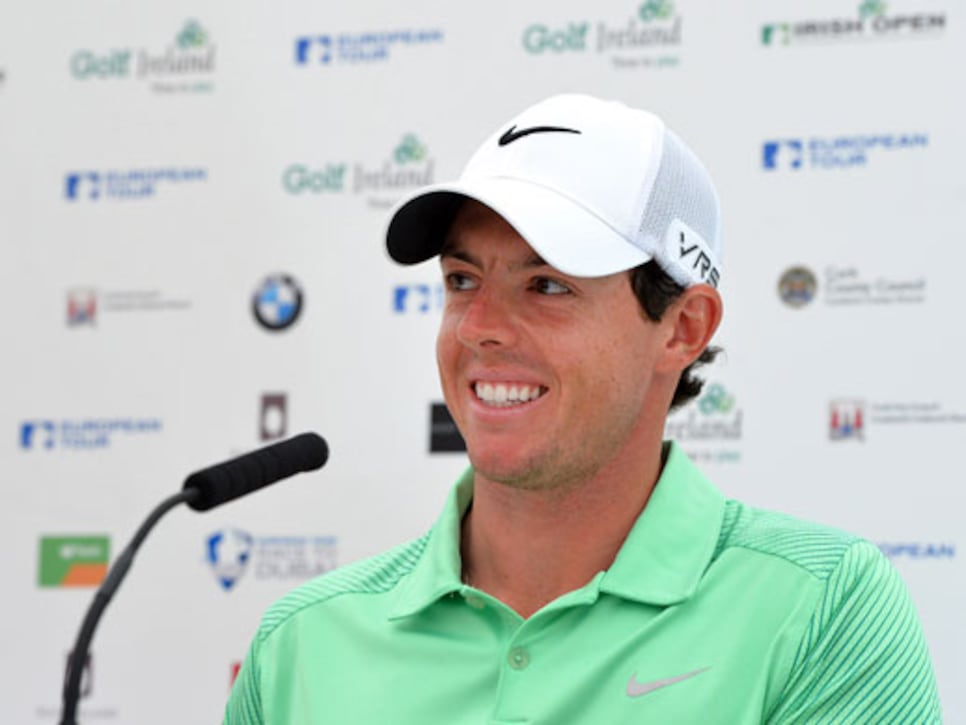 McIlroy announced his decision ahead of playing in the Irish Open.
As far as the Olympics are concerned, however, things are complicated by the fact that McIlroy -- and fellow Northern Irishmen Graeme McDowell and Darren Clarke -- are citizens of the "United Kingdom of Great Britain and Northern Ireland." That's what it says on the front of their passports. So they each have a choice: they can play for either "Great Britain & Northern Ireland" or the Republic of Ireland. On the other hand, someone like the Dublin-born Paul McGinley or Padraig Harrington have no choice in the matter. As citizens of the Irish Republic, their only Olympic recourse is to play for Ireland.
Just to confuse matters further, the GB & NI Olympic team is sloppily known as "Team GB," as if Northern Ireland plays no part. ("Great Britain" is actually the collective term for the island made up of Scotland, England and Wales). Which must come as a surprise to the likes of modern pentathlete Mary Peters. Another native of Belfast, Ms. Peters won a gold medal for GB & NI at the 1972 Olympics.
Throw into the mix the eternal conundrum that is Irish politics -- and, sadly, the on-going sectarian issues that have forever blighted life on the Emerald Isle -- and McIlroy was always going to upset someone, no matter what he decided. There will be those from the North who will see his choice as some sort of betrayal of his roots. But, equally, he would have faced criticism from the South had he gone the other way and declared himself "British" in an Olympic context.
Still, by appearing to arrive at his final decision on purely sporting grounds, McIlroy has done all he can to eliminate as much as possible any political and religious factors. No one, after all, has ever played golf for Northern Ireland or for the Republic -- only for "Ireland."
Let's hope this is the end of the matter. But it probably won't be. Stay tuned.