Instruction
Why playing best ball and alternate shot is good for your game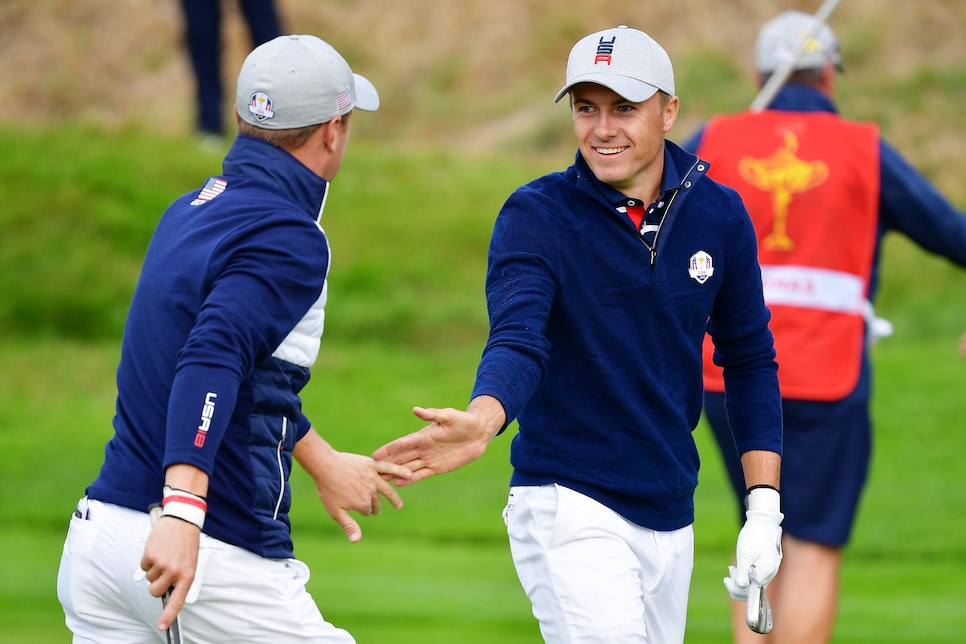 As a golfer in the U.S., you might play stroke play most of the time. But if watching the Ryder Cup has you wanting to try different formats, follow that feeling: Playing different formats can help your game. Even just switching things up and playing match play with your buddies can teach you to think differently on the golf course.
There's an immediacy in match play where you're forced to think about the hole you're on. That mentality of thinking about one shot at a time and being in the moment is something you should be doing in every format, but it can be hard to pull off because it's easy to slip into thinking about holes in the past or future.
"Match play is a hole-by-hole thought process which is a good mentality for stroke play," says Joe Compitello director of instruction at Plainfield C.C. and one of our Golf Digest Best Young Teachers "It's easier to forget about a bad hole because you get somewhat of a clean slate on the next."
Another benefit of match play is that it allows you to take more chances.
"People have a tough time opening it up in stroke play, but in match play you can play more aggressively," says Jason Guss of the Jason Guss Golf Academy in Michigan and one of our Best Young Teachers/ "If you have some success doing that, then you're like, Ok I can step on the gas a bit more in stroke play, too. It can force you to play more aggressive than you normally would. Pulling off a shot you normally would not try is a big confidence booster."
If you want to get a bit more creative with your formats, try alternate shot. There are great lessons to be learned about course management.
"Alternate shot is the ultimate strategy format," says Guss. "You don't want to put your partner in a bad situation. You and your partner have to understand your strengths and weaknesses, and make sure you're honest with where good leaves are on the course. It shows you how to be a better manager of the course"
Playing as a two-man team in alternate shot also adds a lot of pressure to your play. And yes, that's a good thing.
"Alternate shot is a different kind of pressure," says Compitello. "You're playing as a true team. The pressure of letting your partner down is different. Dealing with any type of pressure is good for your game."