The Loop
Why playing golf in Hawaii is about to become historically cheap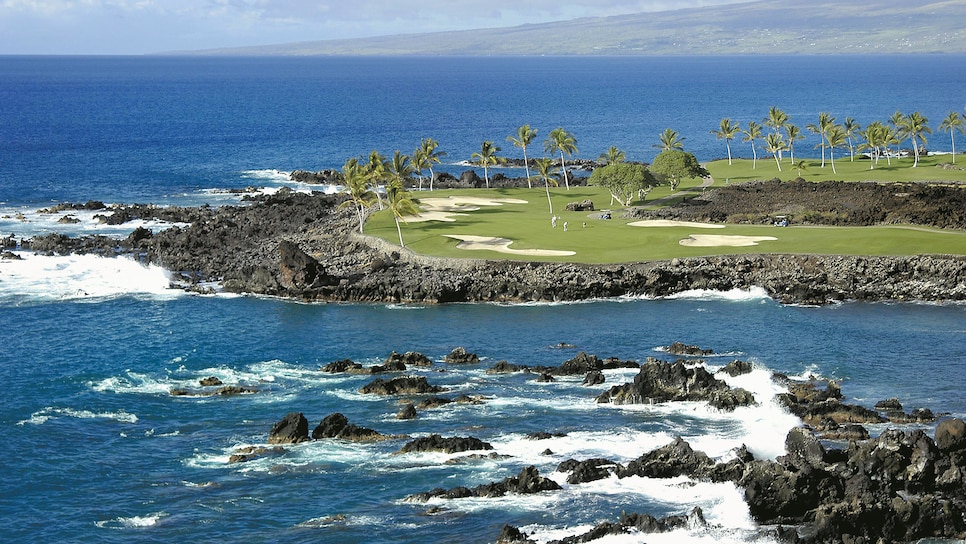 Courtesy of Fairmont Hotels & Resorts
To many golfers on the mainland, Hawaii is more of a fantasy than dream destination. The tropical climate and heterogeneous scenery is picturesque, and with over 100 golf courses scattered throughout the islands -- against a population of 1.4 million (and 50,000 or so tourists at a given time) -- it's everything a hacker could ask. Alas, the steep fiscal restraints of the trip put that heaven out of reach for most. According to BudgetYourTrip.com, it's an estimated $1,880 per week venture for one, and that's not counting golf or airfare, the latter which could hover around $900 for a round-trip flight.
However, it's about to get a helluva lot easier on your wallet to make that Hawaiian wish a reality.
In an article for Thrillist.com, Sam Blum notes that plane tickets to Hawaii could reach historically low figures this year. Many flights from the West Coast have already dipped below $600, and -- spurred by United Airlines' recent announcement to ramp up its service to the Pacific paradise -- analysts predict that a multitude of flights will soon be offered around the mid-$300 range.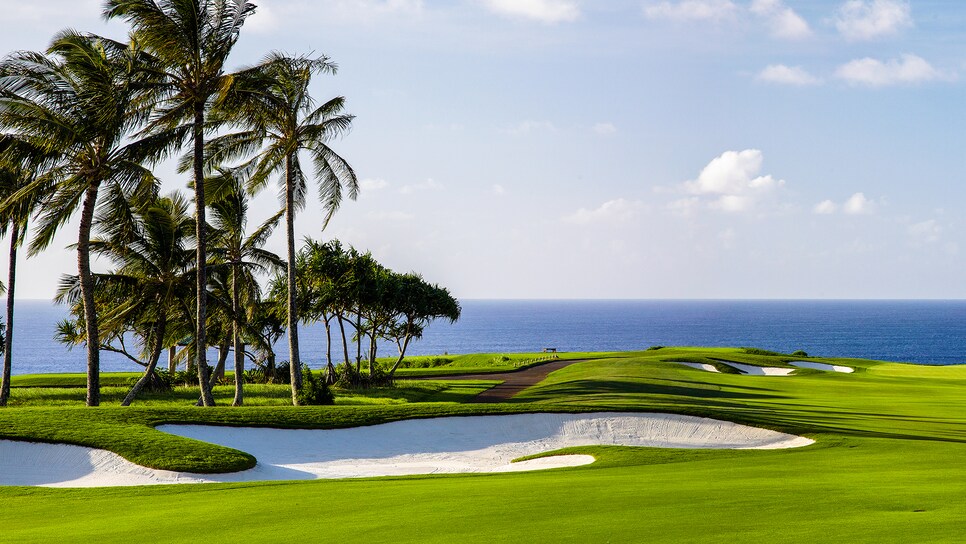 Courtesy of The St. Regis Princeville Resort
Better yet, other airlines are following United's lead, with more scheduled trips to Hawaii than ever before.
"There's not a bad chance, in fact, that we're seeing a potential price war brewing," Blum writes.
Make no mistake, a trip to Hawaii is still going to do a number on your bank account, as lodging, entertainment and food rates have not dropped. But if you've been looking for an excuse to play "the most beautiful hole in the world" at Mauna Kea, step on the grounds of Kapalua (home of the PGA Tour's Tournament of Champions) or tee it up at any of Hawaii's best tracks, your rationale has been served.