The Loop
Why Phil Mickelson likely won't be allowed to execute his own design at Torrey Pines North
The news release cited "a pending ruling" by the California Fair Political Practices Commission for disqualifying it from the bidding process.
There is no ruling, pending or otherwise, according to Jay Alan Wierenga, communications director for the FPPC.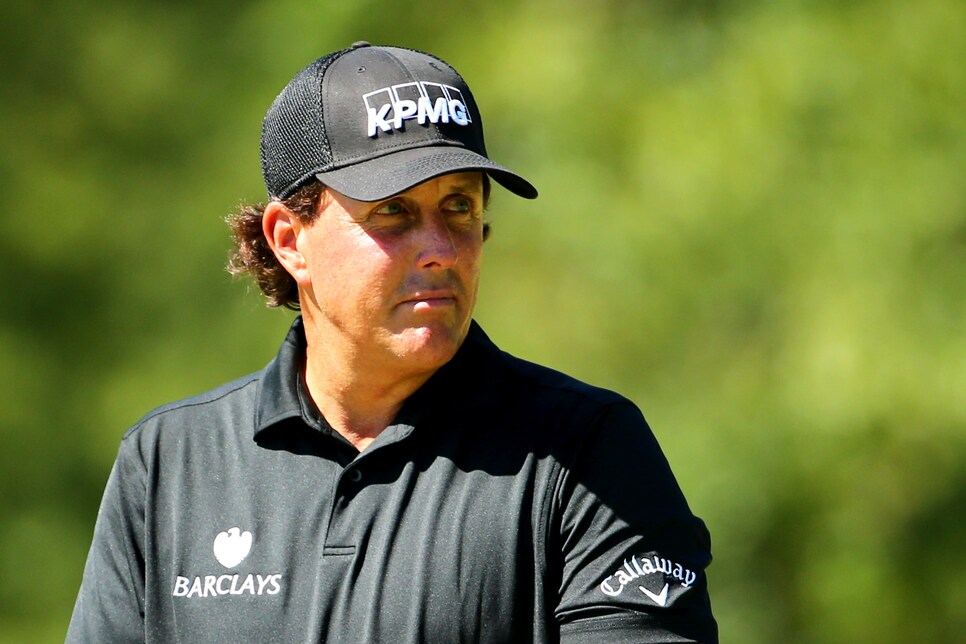 "The facts of the matter are, the city of San Diego did reach out to us to ask us for advice on this issue," Wierenga said Wednesday. He said the commission's legal division was preparing an advice letter to send to city officials.
"An advice letter is basically just that, but it does provide some sort of substance in terms of, this is what our FPPC legal division feels about this particular situation."
The advice letter had not yet gone out at the time that Mickelson Design issued its news release, Wierenga said.
"I understand Mr. Mickelson must have put out a press release," Wierenga said. "Whatever was contained in there, to the best of my knowledge, nothing from that came anywhere from us. Whatever he's speculating or surmising is all on him."
Mickelson, a San Diego native and resident, said in the release, "I'm deeply disappointed with this entire process. We did a lot of good work on this project, we had overwhelming support from the residents of San Diego and now we're disqualified from bidding on it."
Assuming the FPPC's advice to the city aligns with what the Mickelson news release suggests, it's reasonable to assume the city will heed that advice.
Wierenga declined to address whatever reasoning would be behind excluding Mickelson from the bidding process, even though he said he was offering to do the work for less than half the city's $12.6 million budget.
However, contract law contains a "reasonable person standard" that might apply in this case. A reasonable person might conclude that because Mickelson was involved with the design, he would have an unfair advantage in the bidding process on the actual work, based on his familiarity with the project and his having already established a working relationship with the city officials involved.
One source said that had Mickelson and the city had a single agreement that included both design and construction, there would be no issue.