The Loop
Why Phil Mickelson is the unluckiest golfer in history (or at least since 1983)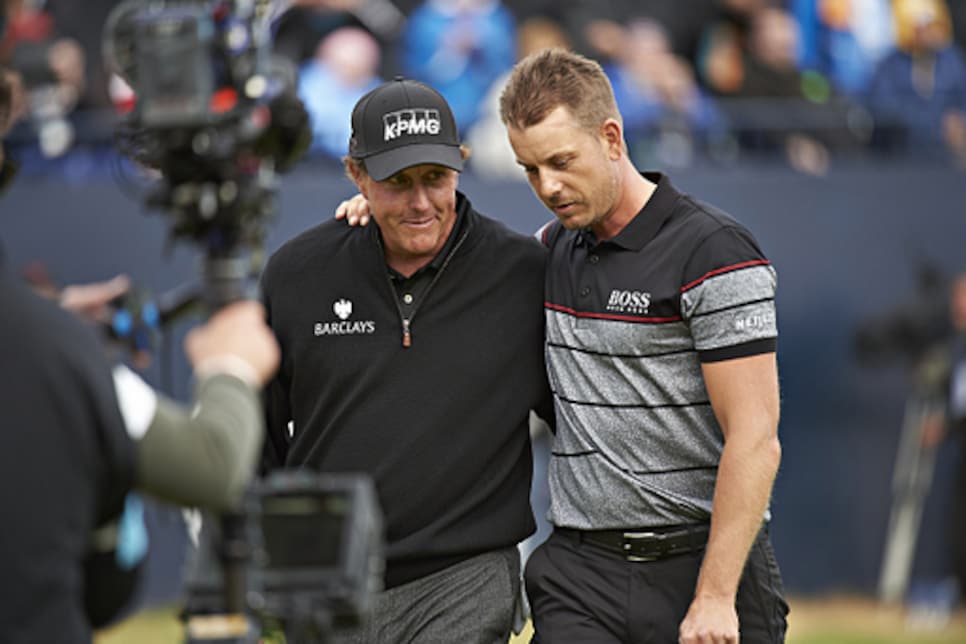 By now you've probably heard that Phil Mickelson's aggregate score of 267 at the 145th Open Championship would have been good enough to win nearly every other major in history. But this wasn't just due to Royal Troon playing easy. And this wasn't the first time Mickelson has shown poor timing while having a great week.
Mark Broadie, a Columbia Business School professor and the father of the strokes gained statistics (how many strokes a player gains on the rest of the field that week), crunched the numbers to put Phil's runner-up to Henrik Stenson -- and his career -- into a bigger context.

That's right. Phil Mickelson has been involved in four of the top 10 major championship duels since 1983 (as far back as strokes gained can be calculated). And he's lost all four times. How's that for bad luck?
In fact, the other chart Broadie posted shows Mickelson's 17 under score at Royal Troon last week was the fourth-best strokes gained performance since 1983. It only trails Tiger Woods' two most dominant victories -- the 1997 Masters and the 2000 U.S. Open -- and, of course, what Stenson did to capture his first major.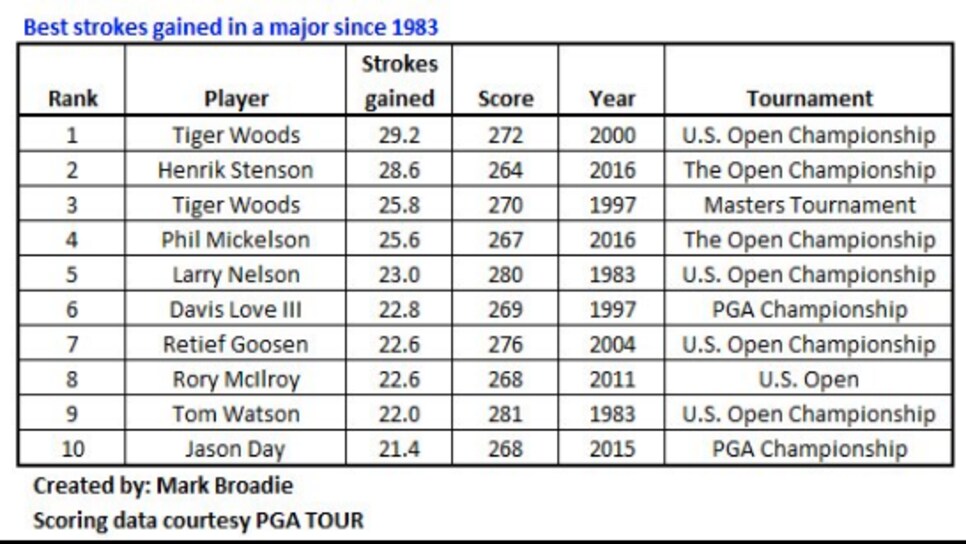 Meanwhile, despite the best week of his career, Mickelson was left with 11 career runner-ups to go with his five major titles. You don't have to be a math wiz to know that's not a great ratio.