The Loop
Why Kapalua climate change could affect your fantasy picks this week (and beyond)
Mentioning the words "climate change" in the notoriously conservative world of golf can turn a conversation sour in a hurry. Yet that's exactly what NBC on-course reporter Mark Rolfing did when previewing how he expects Kapalua resort to play during this week's Hyundai Tournament of Champions.
"The weather patterns have definitely changed here in Hawaii," Rolfing, the longtime resident and one-time TOC tournament director said. "I think climate change is really kicking into effect here, and when this course was designed 25 years ago, it was designed for a trade wind condition that we expected pretty much 300 out of 365 days every year, and that just hasn't been happening."
Rolfing went on to say that course co-architect Ben Crenshaw would be visiting this year's event to survey how the changing winds have impacted the design and to deal with the apparently permanent change in prevailing winds.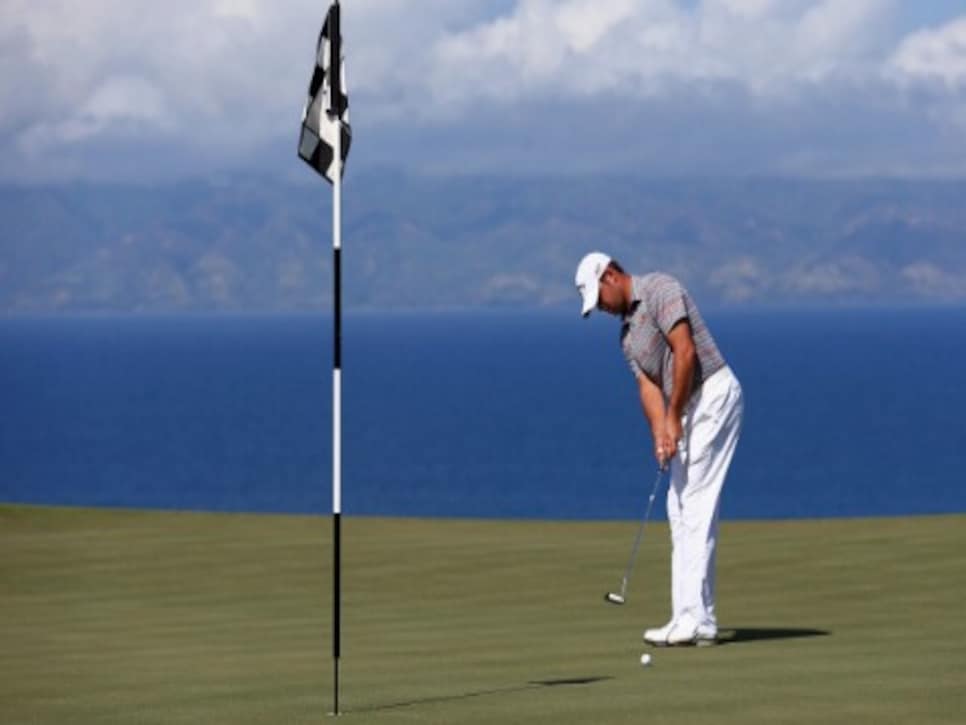 "We haven't really had consistent trade winds in the last month or so, and it looks like we're going to have some opposite winds, some Kona winds later this week for a few days."
Rolfing also noted the course is fairly soft, meaning the combination of more difficult wind directions and less roll on the fairways favors long hitters like Dustin Johnson.
"I will say this: Dustin Johnson, who once again has come in early, if you remember last year he played seven practice rounds. He came in on the Friday before tournament week, and he without a doubt knew the course and understood it better than any other player in the field, and it turned out to really help him. When he got here this past week on Friday, this morning is his practice round out there. He is playing great. I watched him play a number of holes. The course is playing really long right now because it's pretty soft, and to me Dustin Johnson is the favorite once again."