The Loop
Why Jordan Spieth might put his brother to work as his caddie after he graduates college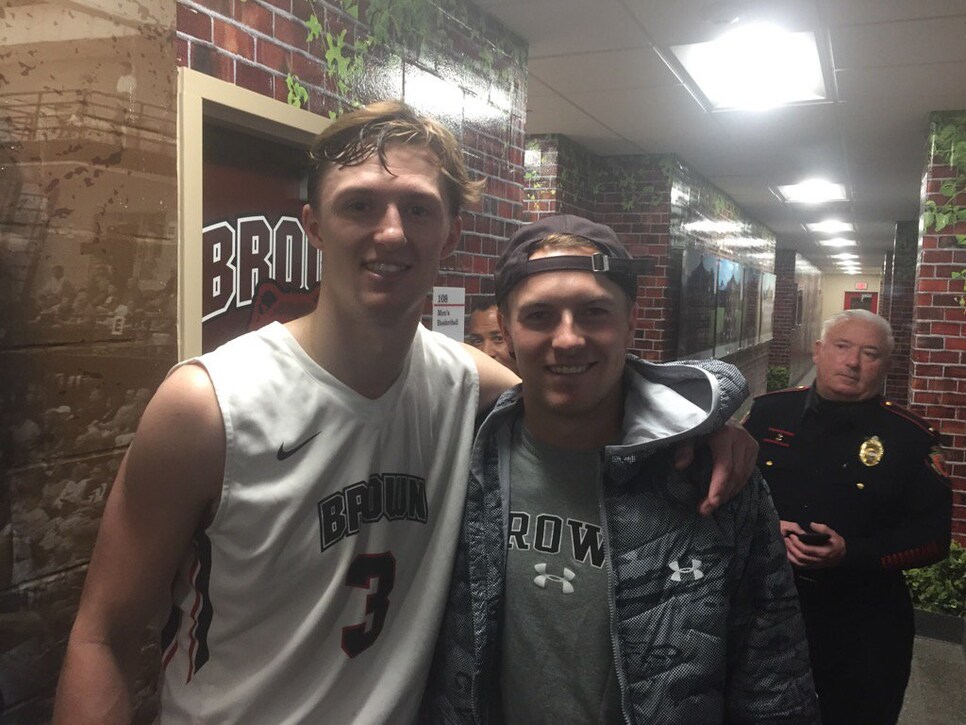 Jordan Spieth's younger brother Steven will be looking for steady employment when he graduates from Brown University this weekend. And it looks like big bro could be his boss. Well, at some point.
No, Spieth isn't remotely entertaining the idea of breaking up one of the most successful caddie-player relationships on the PGA Tour. But could the two-time major champ see Steven filling in for Michael Greller at an occasional tournament?
"Yeah, sure. I think at some point that would be a fun week to have. Michael and Ellie have a baby due in October. You never know what that could entail in the future. May have another one," Spieth said at his Wednesday press conference ahead of the Dean & DeLuca Invitational. "Obviously, family is more important than being there for a certain week at a golf tournament. So I'll bring in my family if that's the case."
By the way, props to Greller and his wife for having their babe in October of a non-Ryder Cup year. That's great timing. Here's more from Spieth on his younger brother, a former star basketball player at Brown who would instantly be one of the most athletic caddies on tour.
"Be a fun experience to see him on the bag," said Spieth, the defending champ at Colonial. "Don't know what his schedule is going to entail. It looks like he's be in Europe playing professional basketball. Maybe on a week off at a European event if I go over there. I would definitely consider it."
Sounds like Steven does have a gig lined up already. Good for him, because it's tough out there. Even with an Ivy League diploma.
Of course, there is a brother tandem -- Dustin and Austin Johnson -- on tour already.
"The ability to communicate and kind of understand each other and when to take chances and when not to, I think Austin (who also played college basketball at Coastal Carolina) and DJ have that down," Spieth said. "They worked on it for a little while. Kind of had a couple tournaments I remember playing with them where it was a little off. I remember being paired with them as a teammate, and they figured out exactly what's going on."
Yeah, those two are doing OK.