The Loop
Why golfers might care about the Scottish independence vote
With the Sept. 18 vote looming and polls tightening, the vote on Scottish independence does have one potentially important, life-changing consequence for golf: making a golf trip to Scotland more affordable!
First Minister Alex Salmond and the pro-independence movement have refused to say what currency an independent Scotland would use. The Pound or the Euro?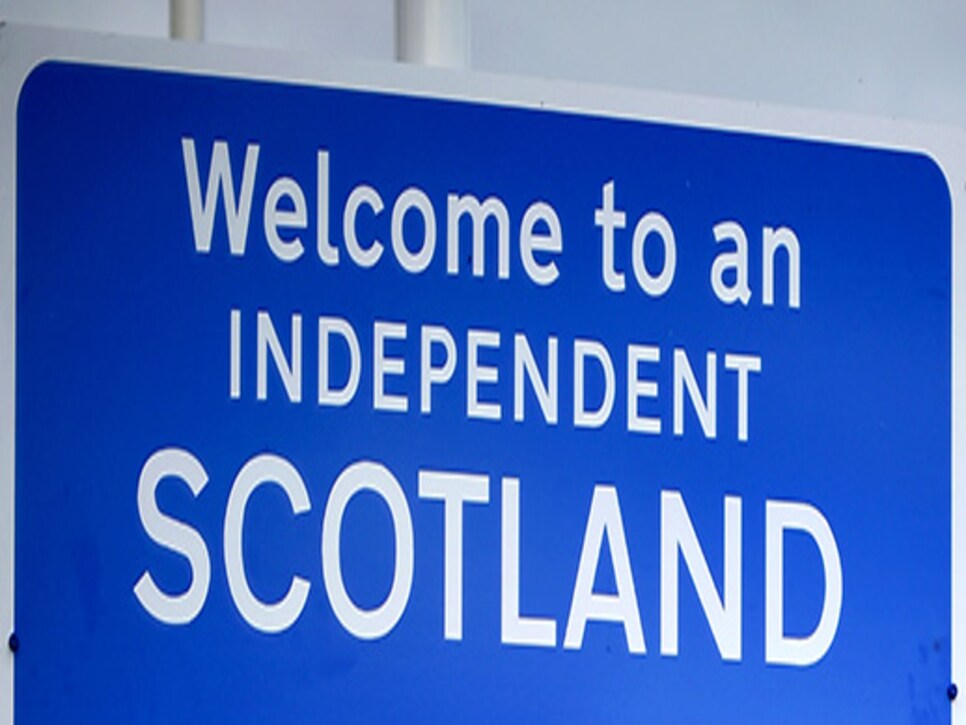 In any case, anyone who has been overseas in the last year knows that the dollar hasn't exactly humming compared to the pound. One British pound currently equals $1.61, which is much better than earlier this summer when the pound was pushing a 1-to-2 ratio and making a Scottish golf trip cost prohibitive.
The Euro, Scotland's option for currency in an independent future, is closer to the dollar, at one Euro equaling $1.29.