The Loop
Why Europe's most successful Ryder Cup captain is worried about Paris hosting the event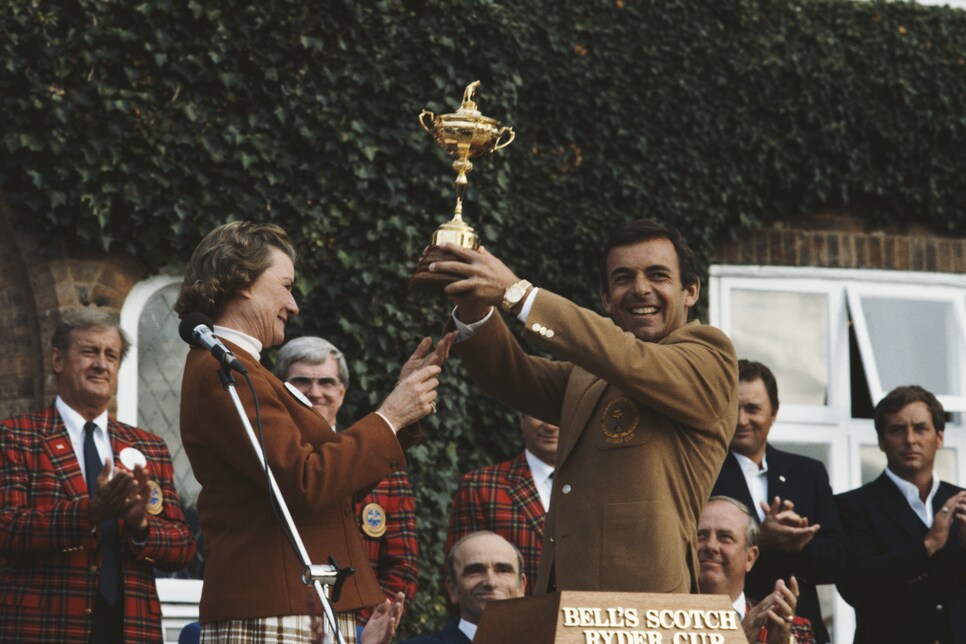 The Ryder Cup will take place in France for the first time in 2018. And Tony Jacklin, Europe's most successful Ryder Cup captain is worried the event's location could have an effect on the outcome.
Speaking to Reuters on Tuesday, Jacklin voiced his support for Europe's next captain, Thomas Bjorn. But he voiced his concerns about the venue. Rather, the potential crowds at the venue.
"I can't imagine anybody thinking he's (Bjorn's) a bad choice. The only reservation I've got is that the matches are going to be in Paris and, relatively speaking, golf is a minority sport in France.
"You like to think your home ground is very much an advantage and I'm not entirely certain that will be the case."
The 2018 Ryder Cup will be played at Le Golf National in Saint-Quentin-en-Yvelines, a suburb of Paris. The event will be played at Whistling Straits in 2020 before heading to Italy, another first-time host, in 2022.
Europe recently lost the Ryder Cup for the first time since 2008. The Americans played better at Hazeltine, but having a rowdy (sometimes, a bit too rowdy) home crowd behind them certainly didn't hurt.
Jacklin captained Europe four times from 1983-1989, winning twice and tying in 1989 to retain the cup for Europe. He was also the first European captain to deliver a win on U.S. soil, leading his squad to a 15-13 win at Muirfield Village in 1987.
"When it's in the U.K. we get tremendous support," he added. "When it was in Valderrama in Spain in 1997 there were a lot of British holidaymakers there who supported it.
"But the French people are not what you would call staunch golf fans. It's a little bit less of a home advantage in my opinion."
An October report from the New York Times says event organizers are expecting even more fans than were at Hazeltine -- an estimated 60,000 to 65,000(!) per day. If that's the case, it seems Jacklin, Bjorn, and whoever makes the squad have nothing to worry about.