The Loop
Why Day 1 losers at the Match Play have less of a chance to advance than you think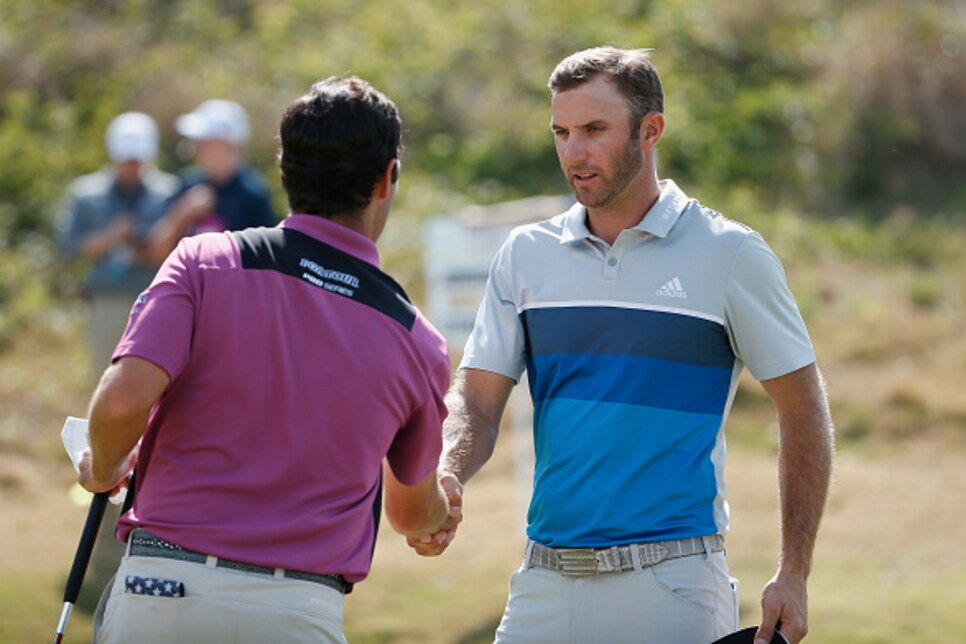 The cry from golfing purists is that the round-robin addition to the WGC Match Play takes away drama from a traditional match-play event. No longer is a player eliminated with a Day 1 loss, instead, that one-and-done mentality only kicking in for the round of 16. Although that is technically true, last year's results proved that losing your first match basically means you're still going to be leaving this big dance early.
In 2015, the first year of the round-robin matches, only three players who lost on Day 1 wound up advancing. That's a paltry nine percent.
Why so few? Well, in 12 of the 16 groups, the player who advanced went a perfect 3-0. In other words, losing any of your round-robin matches severely lessened your chances of making it past pool play.
OK, so one year isn't the largest sample size, but the numbers are pretty telling. The pressure to win should be on from Day 1. And yes, the number of players of winning all three round-robin matches is sure to go down this year with a tweak that now allows these matches to be halved. But that makes losing -- and getting 0 points vs. a half point -- even more crippling to a player's chances of moving on.
Obviously, if you lose your opening match, you need to not only play better, but get help from your opponent. Two of those to pull off the trick last year, won their next two matches, while the opponent they lost to on Day 1 lost his next two. The other, Branden Grace, needed to win a sudden-death playoff when three players in his group tied with a 2-1 record.
So if you're a fan watching this event, there's more at stake these first couple days at Austin Country Club than you realize. And if you're competing, you're probably better off treating each match like it's a win-or-go-home situation. More than likely, it is.