The Loop
Why another U.S. Open at Oakmont will come down to the 17th hole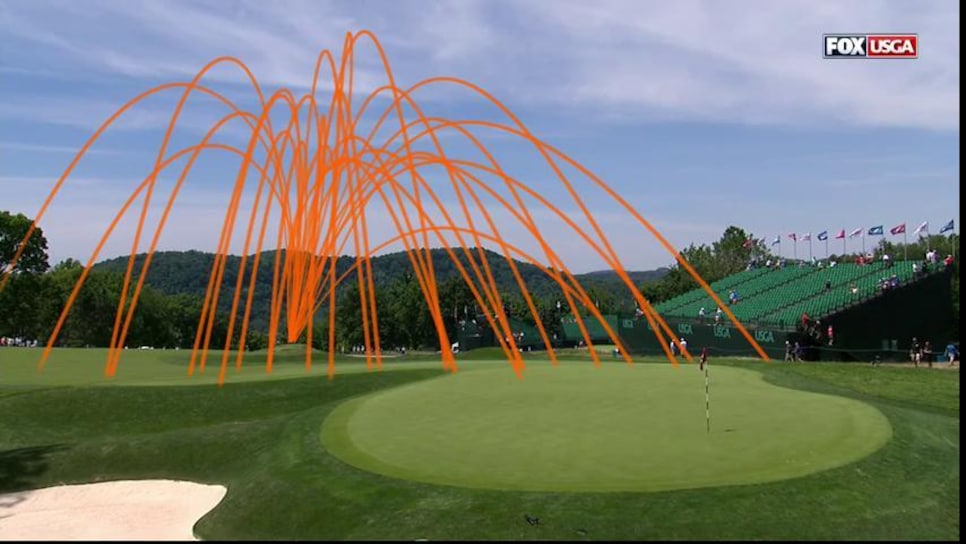 OAKMONT, Pa.— Oakmont's 17th hole will decide the 116th United States Open. Again.
We already know the 2007 U.S. Open narrative: the 313-yard par 4 cost Jim Furyk the trophy after he drove the green and stumbled to a 5. Eventual winner Angel Cabrera also bogeyed the hole, setting up a clutch final tee shot and decisive par.
Fast forward to Oakmont in 2016 and a reading of the data suggests this risk-reward hole is offering infinitely more reward for those taking a crack at a green sitting atop a crest, 39 feet higher than the tee.
In comparison to the 2007 U.S. Open, the USGA has used nearly identical first-, second- and third-round hole locations and yardages, and the fourth-round spot will also be the same as nine years ago. (Only the second-round cup moved two paces.)
There have been two key changes since then: less rough around the greenside bunkers designed to send more balls into the deepened bunkering, and more players able to easily drive the green, including World No. 1,461 Brandon Harkins, who nearly aced it during this third round on Saturday.
The hole is playing noticeably easier and while that may irk the Oakmont membership, the improved reward offerings should entice more players to take a heroic crack at the deep-but-tilted putting surface.
Through three rounds, players going for the green have played it under par and a half-stroke better than those who laid back in the fairway (3.81 vs 4.23 through early in Round 3).
Even more eye-opening are the numerical comparisons between 2007 and 2016, with updated numbers through the end of the third round: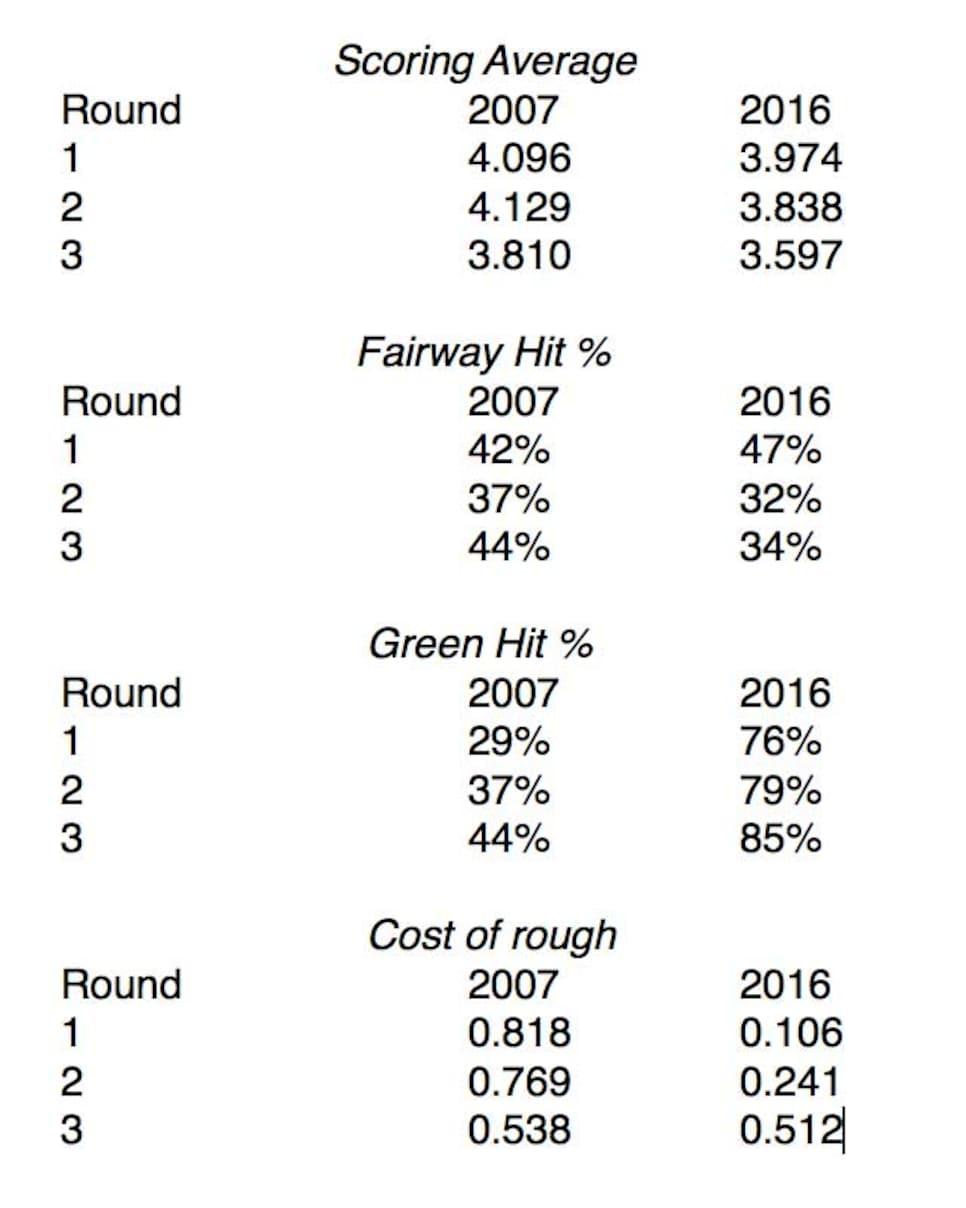 The numbers highlight how players are hitting the green at an amazingly higher clip and finding the rough much less problematic. Those words are undoubtedly music to the more progressive USGA's ears, and a sign of potential fireworks on U.S. Open Sunday.