The Loop
Why a Masters Sunday remains sacred
AUGUSTA, Ga. -- Just before 8 o'clock Sunday morning, along Berckman Road, a man stood near his "Repent, Ye Sinners" sign and shouted at worshipers headed for Augusta National Golf Club's hallowed grounds, "Have you given your soul to Jesus Christ?" Well, we're headed for Amen Corner. Does that count? The second Sunday of April is the best Sunday in sports because it's the day they finish another Masters golf tournament.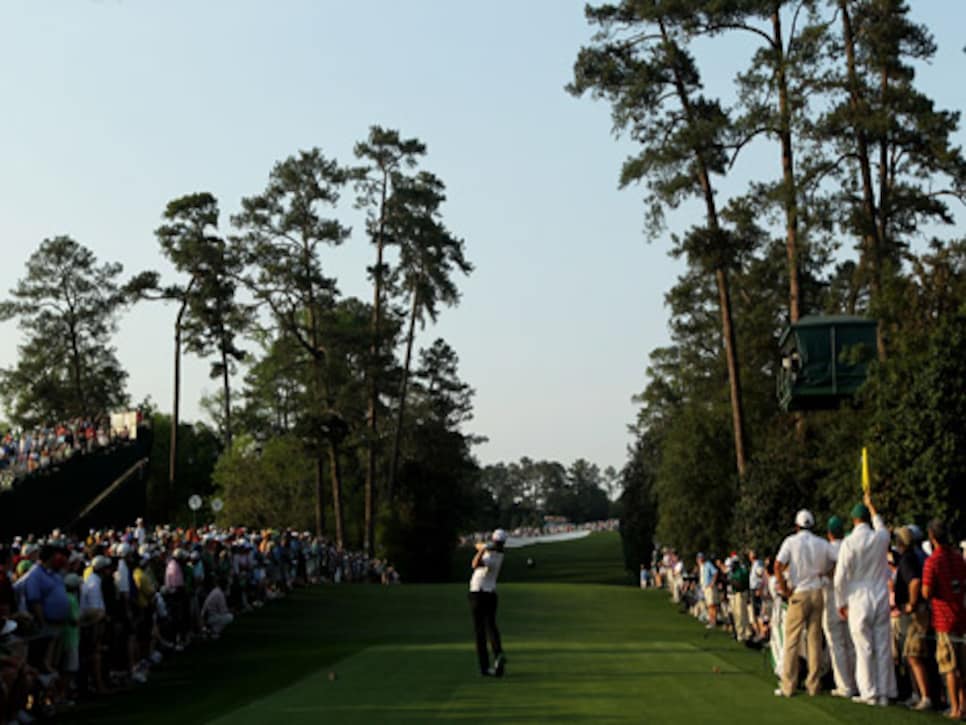 The Masters is the last major sporting event not overrun by commercialism. Photo by Getty Images
It's the best Sunday because of one man's legacy. Bobby Jones's creation of Augusta National Golf Club and the Masters is the greatest gift any athlete ever gave his game. It has preserved forever the game as one of its best players and most brilliant thinkers believed it to be. First, the course rewards a player's skill, imagination, and grace under pressure. Second, in its operations, the tournament is truer to its original concept than any major sports event in the world.
It is still a game, not a spectacle. There is not a commercial sign on the grounds. There is no blimp overhead. The Masters takes less of television's money in exchange for control of what television does with the program. The most important people at the Masters -- as Jones and co-founder Clifford Roberts ordained 75 years ago -- are the players, each one, pro or amateur, American or Chinese, given the week of a golfer's dreams.
By 8 o'clock, almost three hours before a shot would be hit, thousands of customers were lined up at entry points. They would hurry -- walking, no running allowed -- to  their favorite spots on the grounds. Maybe they'd plop down on the hillside along the pond at the 16th. Or they'd go to the notch at Amen Corner, there by the 11th, 12th, and 13th. Maybe by years of habit they settle on the gentle rises around the 18th green, there waiting all day, from sunrise to sunset, waiting to to see the winner walk up that long hill to immortality.