The Loop
Why a little town in Michigan is a secret golf mecca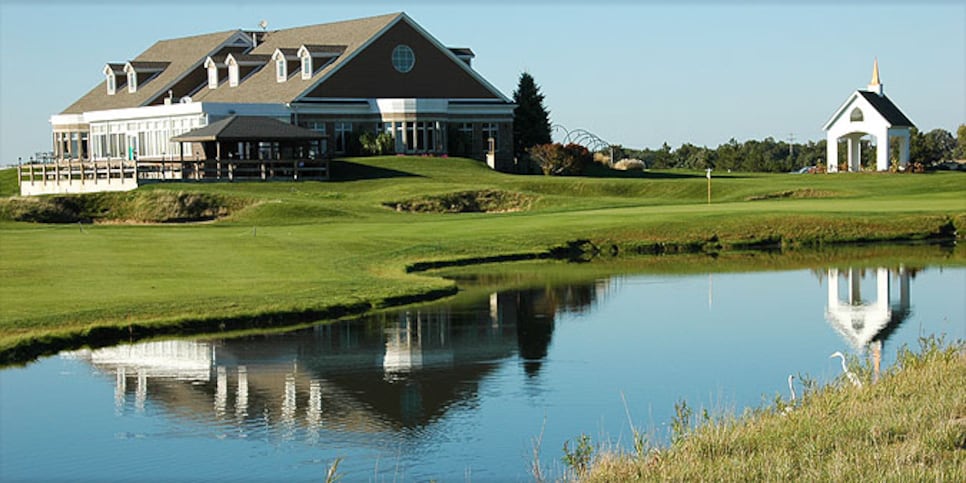 While the National Golf Foundation's annual report on the number of golf facilities in the United States shows another slight decline in 2015, it's important to remember that this drop isn't all bad news.
Especially if you live in Monroe, Mich.
Let us explain. First, 2015 saw a net decline of 148.5 courses, or a 1 percent drop. But more new courses opened in 2015 than in 2014 (17 vs. 11) and a total of 90 golf facilities opened courses in 2015, including those that either reopened after renovation or after a prolonged closure.
Just as exciting, there were 138 courses either proposed, in planning or under construction in 2015.
Finally, let's remember that the drop in golf facilities is about 5 percent since the all-time high in 2006, according to the NGF. In the preceding two decades, during the golf-course construction boom, the number of golf courses increased by 40 percent. That's why an estimated 45 percent of the world's golf supply is in the U.S.
And a healthy bit of that number is tucked away in the environs of Monroe, Mich., which lies hard on the shores of Lake Erie in between Detroit and Toledo. While it is perhaps more famous for being the home of La-Z-Boy's worldwide headquarters and Monroe shock absorbers, or maybe even as the Walleye Capital of the World, it's also got a better share of golf than most other cities in America.
According to the NGF report, Monroe ranks sixth in the country in per capital 18-hole golf. (The NGF ranks 379 Metropolitan Statistical Areas, or MSAs, in its annual study, Golf Facilities in the U.S.) The NGF numbers count 414 holes in the Monroe region, an average of one 18-hole course for every 6,511 residents. That's a better ratio than Phoenix, Orlando, Atlanta and Charleston, S.C. The way these things are measured, technically it's even better than the golf region surrounding Palm Springs.
Sure, it's probably a statistical anomaly that a town that sees about four feet of snow a year and only four months a year where the average temperature is higher than 70 degrees. But there are about 25 courses in the neighboring area. Facilities like Whiteford Valley Golf Club, which has 63 holes, including 18 for Foot Golf. Or the Raisin River Golf Club where you can play all year for $199. The Monroe Golf and Country Club, a 97-year-old Donald Ross design, just opened its doors to the public. Or The Legacy, the Arthur Hills upscale design shown in the photo above that's on the western edge of the county, which includes an island green on the par-3 eighth hole.
John Patterson, president of the Monroe County Visitors Bureau, actually coined the title of Golf Capital of Michigan when he noticed Monroe was the only Michigan town listed in the top 10 for per capita 18-hole golf courses.
"We're pretty proud of it," he said when I called him last night. "We haven't tried to develop a golf market, we just have one. It's just part of the culture here."
But according to the NGF report, a lot of Michigan is like that. In terms of per capita golf, 11 Michigan cities rank in the top 100, including Jackson (12th), Battle Creek (16th), Benton Harbor (29th), Muskegon (38th) and Ann Arbor (40th).
Of course, we realize that some might want to play golf in December, January and February. Much of the rest of the top 10 is in warmer climes, although Barnstable, Mass., on Cape Cod and its 684 holes, checks in at No. 5.
Not surprisingly, Hilton Head Island is No. 1, and for public golf, the Myrtle Beach area takes the top spot with its 1,548 public-accessible golf holes. For what it's worth, the Chicago area has the most public golf holes (4,068), while the New York metro area has the most combined public and private golf with 8,019 holes, a good 2,000 more than any other MSA.
By the way, some of the worst places for golfers based on the NGF's per capita ranking: Houston (354th), San Francisco (368th), Los Angeles (376th) and Vineland, N.J., which is ranked last with just 18 holes for its 156,574 residents.
Here is the top 10 MSAs, based on population per 18 holes: