The Loop
Who we're watching on Masters Saturday
AUGUSTA, Ga. -- Several Golf Digest editors are lucky enough to be at Augusta National this week, and while we're excited about all the action that'll unfold on Masters Saturday, there are certain pairings that really stand out. Here's who five of our editors are most thrilled about:
Sam Weinman, Editor of GolfDigest.com: Rory McIlroy (10:15 a.m.). "I'm curious to see how he fares on Saturday. He's playing with a marker (Augusta National member Jeff Knox) and seemingly out of serious contention, but I wonder if that might free him up to do something special. Plus, he can't possibly have worse luck than he had on Friday."
Molly Baldwin, Director of GolfDigest.com: Ian Poulter and Rickie Fowler (11:55 a.m.). "This pairing stands out the most because of their unique style. Plus, it's fun to see Fowler throw high fives to his young fans as he makes his way from tee to green."
Craig Bestrom, Director of Editorial Development at Golf Digest: Fred Couples and Jimmy Walker (2:15 p.m.). "Without Tiger, this Masters desperately needs a boost. Fred Couples is our best hope today."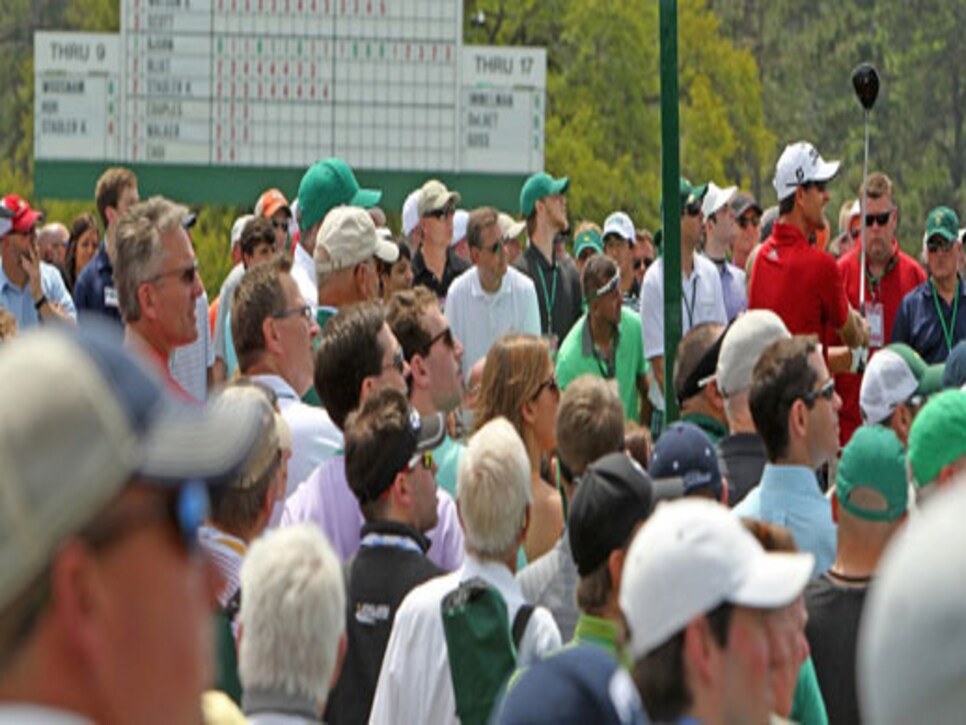 Ashley Mayo, Senior Editor at Golf Digest: Adam Scott and Jordan Spieth (2:25 p.m.). "After losing lots of ground on the front nine on Friday, Scott rebounded on the back nine, proving he's more mature and more patient than ever. Spieth also has a long history of grit and grind. Can't wait to watch these two play together, especially down the stretch."
Ryan Herrington, Deputy Editor of GolfDigest.com: Bubba Watson and John Senden (2:45 p.m.): "Can Bubba keep playing as well as he has the first two days? It's the most captivating question of the afternoon. If he can, this thing could be over by day's end. If he stumbles a bit, we've got a pretty interesting little tournament on our hands. Best part: I have no idea which way he's going to go."