The Loop
Who is Bernd Wiesberger and why is he gate crashing this PGA?
LOUISVILLE, Ky. -- The ancient twitterer (a.k.a. Dan Jenkins) can be counted to closely monitor Low Nightmare on a major championship leader board, a term he affectionately awards to the most unknown player in contention. And for all the drama Saturday at the PGA Championship produced, several players vied for LN before Bernd Wiesberger emerged from the pack with a third-round 65, leaving him one shot off the lead.
It's not that any of these LNs are bad people. Quite the contrary: they're excelling on a major stage. In Wiesberger's case, he comes off as a smart, funny and worldly gentleman. But understand that writers unabashedly root for the best story at majors, and Wiesberger is competing with McIlroy, Fowler and Mickelson, all modern golfing royalty.
Even Bernd understands. Wiesberger admitted to nervousness playing with one of his heroes in Mickelson. "He was really nice with me out there today," Wiesberger said. "We had a good couple of chats and a couple laughs out there, so it was never really an uptight situation. It was really relaxed all the round through."
The Vienna-born Bernd spells his name that way because it's the common diminutive for (mostly) Germans and Austrians of the given name Bernhard. According to the man himself, it's pronounced Behrnt Vees-burger, just in case the 28-year-old comes up in your Sunday morning first-tee banter.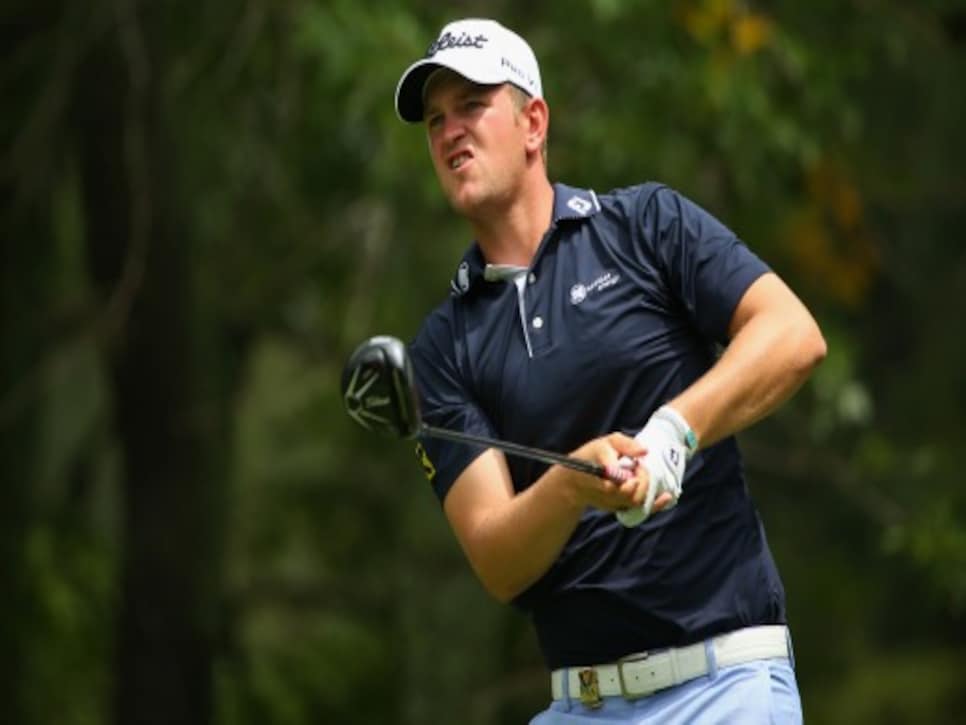 "That kind of made me slow down," he said. "I'm still skiing. I like to ski. I don't have much time because we have quite a tight schedule, but it made me a bit more aware that I have to look around to not hurt myself because skiing is vacation or fun, but my body needs to be fit for the golf.
The 6-foot-2, 190-pounder first won on the European Tour in 2012 and followed up his Ballantine's win with a victory in his native land's Austrian Open, vaulting him into the World Top 100 for the first time where he's stayed since. Bernd's major record was virtually non-existent heading into Sunday's final round, where he'll be paired in the last twosome with 54-hole leader Rory McIlroy. He has missed two PGA Championship cuts, holds one T-64 in the British Open and missed this year's U.S. Open cut where he was the first Austrian ever to play in America's national championship.
He tweets in English, so check him out here. Wiesberger was at 5,180 followers around the end of his 65 Saturday. If he wins Sunday, even the ancient twitterer will have to follow him.