The Loop
'Who doesn't want [Jordan Spieth] to win today? He's won hearts and minds of everyone'
CBS' David Feherty shed his cloak of objectivity Sunday morning and echoed what is likely a consensus opinion heading into the final round of the Masters.
"I've got to be honest with you," he said on Golf Channel's "Live from the Masters" show. "I'm a broadcaster here. I'm supposed to be impartial. But I have never been more nervous about a round of golf in which I'm not actually playing than this one.
"Just watching this kid [Jordan Spieth], knowing him for the last five or six years, knowing who he is, the kind of person that he is, the sort of ambassador he's going to be for our game, who doesn't want him to win today? Really. He's won the hearts and minds of everyone on the grounds here, pretty much, and I imagine everyone who's been watching over the last three days."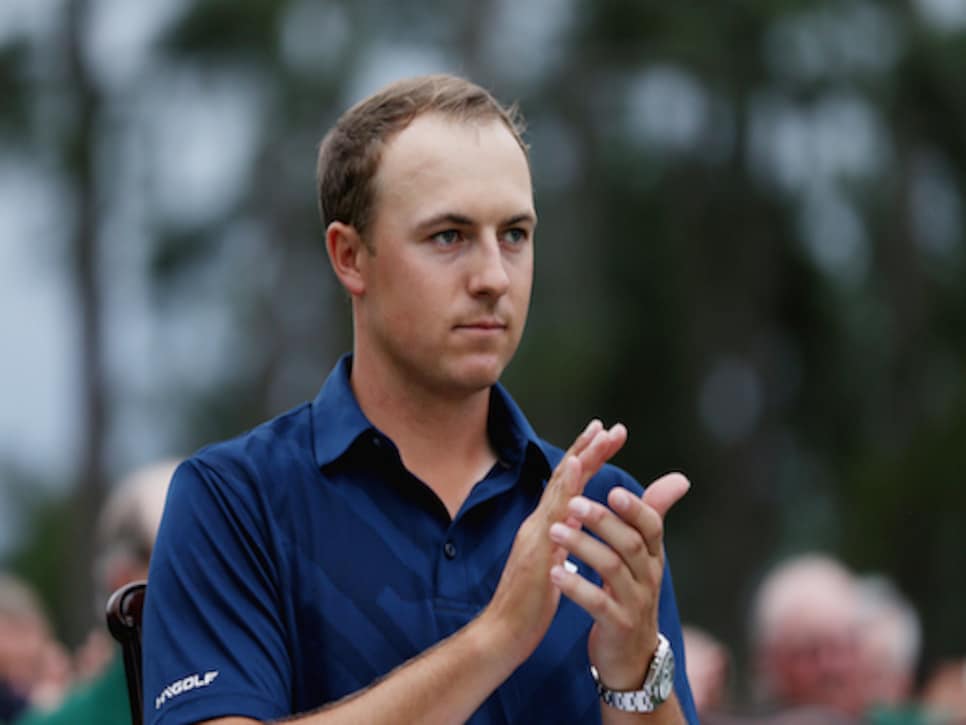 To Feherty's point, Frank Nobilo related his brief conversation with a security guard when he arrived at Augusta National on Sunday morning.
"Masters Sunday," Nobilo said to him.
"Hopefully a Spieth Sunday," the guard replied.
Even the players would not object were Spieth, 21, to win the Masters, Notah Begay III said.
"I don't think there's a player in this field that is going to be disappointed if Jordan Spieth wins the tournament," Notah Begay III said. "That's not the case with everybody in the field. That's a reflection on his impact on the game at such an early age and his garnering the respect of his colleagues at such an early age."