The Loop
Whitten reflects on architect Don Herfort
A few weeks ago I explained that colleague Pete Finch would be a regular contributor to this blog. Starting this week, you'll find his news and perspective on the business of golf here on Wednesdays. Ron Whitten, our architecture editor, will also be a regular contributor, and he'll be filing an item every Monday. I'll post every Friday, and will continue to fill in the gaps.
Thought I'd offer a few words about the late golf architect Don Herfort, who died last month at age 86.
First, here's a brief obituary, provided by the American Society of Golf Course Architects: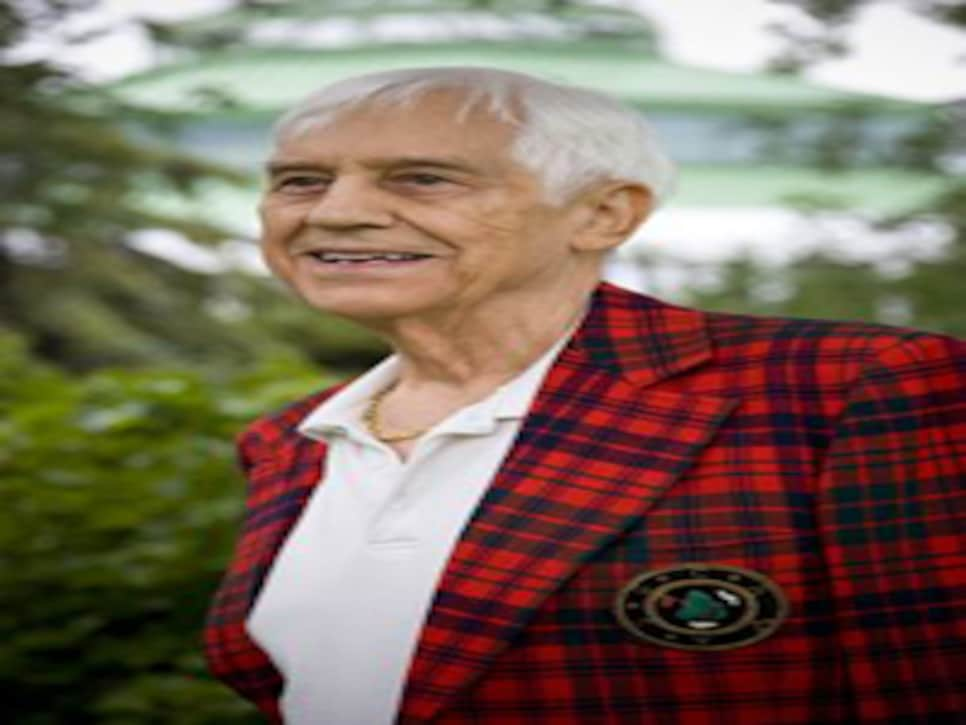 During a career which spanned more than 40 years, Herfort designed courses including Northwood Golf Course, Rhinelander, Wis.; Indian Hills Country Club and Phalen Golf Course in St. Paul, Minn.; Pebble Creek Golf Course, Becker, Minn.; and Oak Glen Country Club in Stillwater, Minn.
*Herfort is survived by his wife Shirley and three children. He was preceded in death by his daughter Karen."
I corresponded with Herfort over the years, but I recall meeting him only once. That was at the 1983 U.S. Senior Open at Hazeltine National. I was writing for the Golf Course Superintendent's magazine at the time, and had gone there to interview Robert Trent Jones, who had remodeled a bunch of holes in advance of that event. As I remember it, Trent cut short the interview because he was concerned over some lost luggage.
Anyway, I then wandered out onto the course (I think it was a practice round) and near the seventh fairway I saw a small group of spectators listening to a good-looking, shaggy-haired guy. I thought it was maybe the club pro, but it turned out to be Herfort, who was critiquing the hole for the benefit of his audience, and pulling no punches in his criticism. The group followed him to the new par-3 eighth hole, where he proceeded to explain how he would have designed that hole differently.
I spoke to him briefly that day (after, I think, we reached the ninth hole) and while I don't remember much of our conversation, I do remember two distinct impressions of the man.  First, he must have big cajones to be criticizing Robert Trent Jones's work while The Man himself was on the property. Second, he had clearly learned from Trent, for he was seizing an opportunity to promote himself and his work.
In retrospect, Herfort didn't seize that many opportunities, for he never became a big-name designer on the national scene. Perhaps he was content to simply work in his own region of Minnesota, Wisconsin and the Dakotas.
I think I've only played two of Herfort's designs, the aforementioned Northwood in Wisconsin and Superior National in Lutsen, Minn. (Golf Digest recently ranked Superior National as the top municipal in that state. The club has added a third nine at Superior since I played it.) Both courses were what I call 1970s-style of architecture, with lots of cloverleaf-shaped bunkers and cloverleaf-shaped greens. Both were well-engineered, with decent drainage and decent turf. Both were carved from rocky, rugged forests, with glacial boulders excavated during construction used as accent bulkheads along water hazards and slopes. Herfort clearly knew his business in that environment.
I recall waterfalls on both courses. At Superior National, the par-3 11th played over a natural, roaring section of cascades. At Northwood, the par-3 11th played to an island green, and to its back right was a pile of boulders from which emerged an manmade waterfall, looking all the more phony when compared to Superior National's honest one.
My conclusion: As an architect, Herfort played to the masses. Nothing wrong with that. But I prefer his natural efforts over his artificial ones.