The Loop
9 whiskeys to gift the golfer who has every (golf) thing this holiday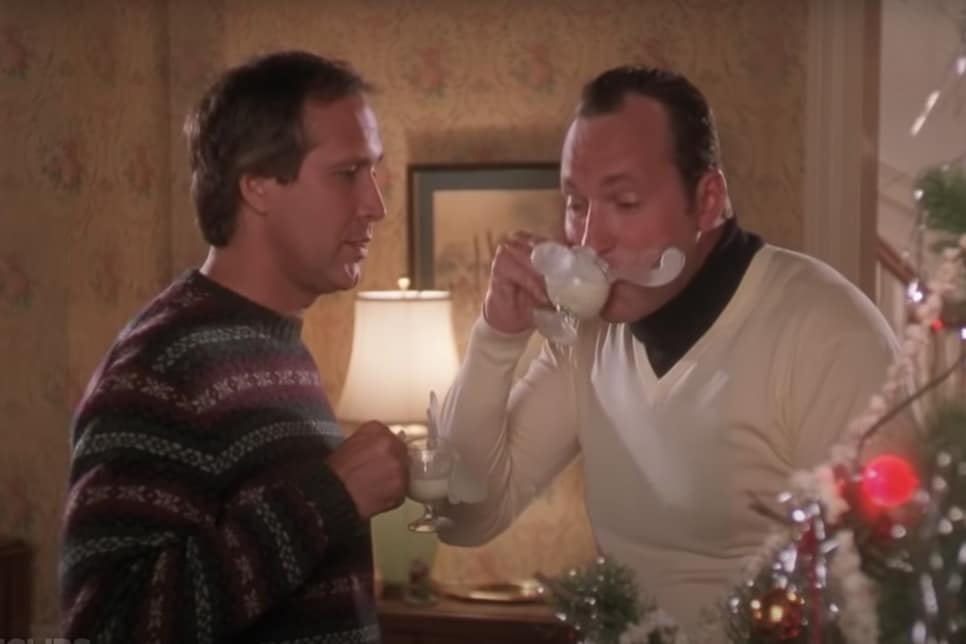 Each and every holiday season, you ask yourself the same question: What do I get the golfer who has every (golf) thing? Every novelty ball marker. Every quick-fix swing aid. Every logoed golf shirt from Torrey Pines to Pinehurst. You can't afford that Tiger Woods rookie card, so what do you do? Well, you buy them whiskey, duh. But the liquor store can be just as intimidating as the pro shop and just as apocalyptic as Dick's Sporting Goods this time of the year, so we're here to help with nine bourbons, scotches, blends, and, um, "others" that we guarantee will find their way into your significant so and so's limited edition vegan-leather Jones bag come spring. Bottoms up, weary gifter.
Little Book Chapter 4: Lessons Honored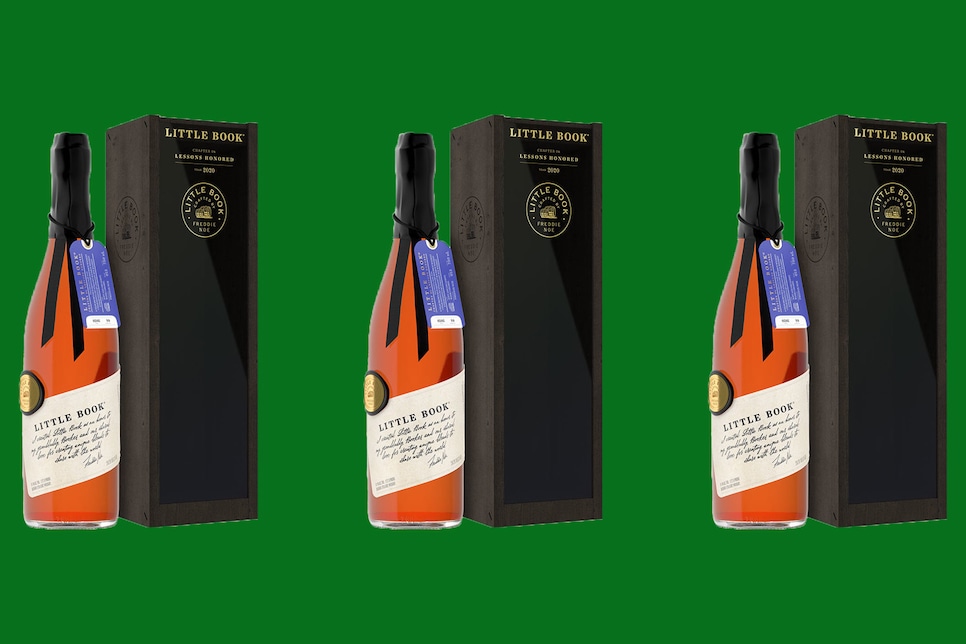 Arguably the most essential edition to the Beam empire in the last five years, the Little Book series routinely pumps out Freddie Noe and co.'s most experimental creations, and Chapter 4: Lessons Honored is no different. Like all Little Books, Chapter 4 is a blend, this time featuring an expert melange of 4-year-old Kentucky Straight Brown Rice Bourbon, 8-year-old Kentucky Straight "high rye" Rye Whiskey, and a 7-year-old Kentucky Straight Bourbon Whiskey. The final result retains the rich oaky, fruity character of beloved Beam bourbons with a warming rye spice across the palate spectrum—a fitting tribute to the lessons Freddie learned from his legendary father.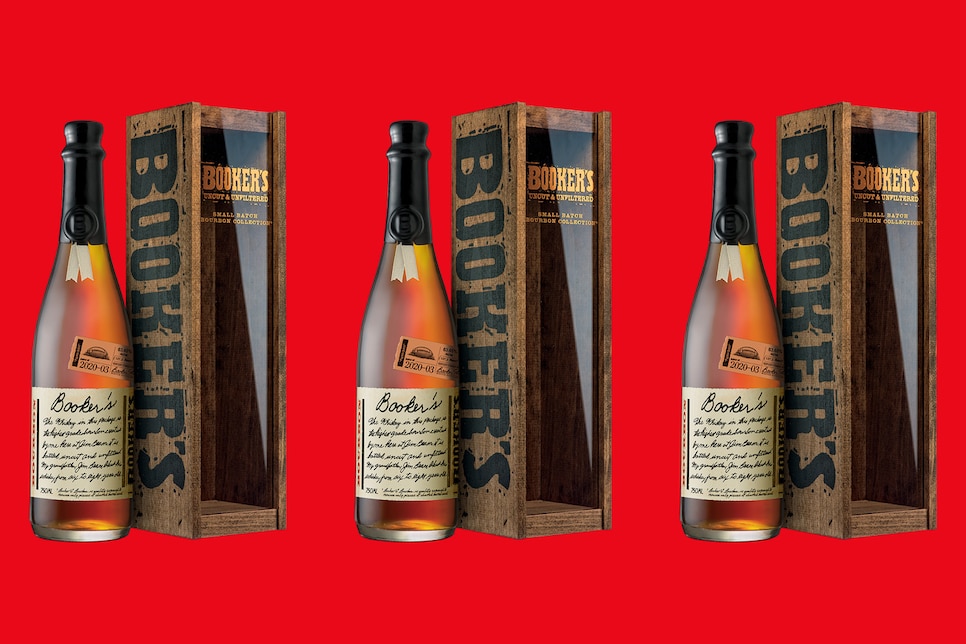 Like the Little Book, Booker's is another compelling serialization from the minds at Jim Beam, and the third of this year's releases, the so-called Pigskin Batch, tips its hat to the greatest holiday tradition of them all: Football. Hand-selected by Beam 7th-generation master distiller Fred Noe (the father of the aforementioned Freddie and son of Booker himself, if you're keeping this straight), the Pigskin Batch captures Booker's love of American football in a bottle. Aged over six and a half years, the Pigskin Batch is surprisingly smooth, but still hits like a middle linebacker thanks to a bold barrel proof of 127.3.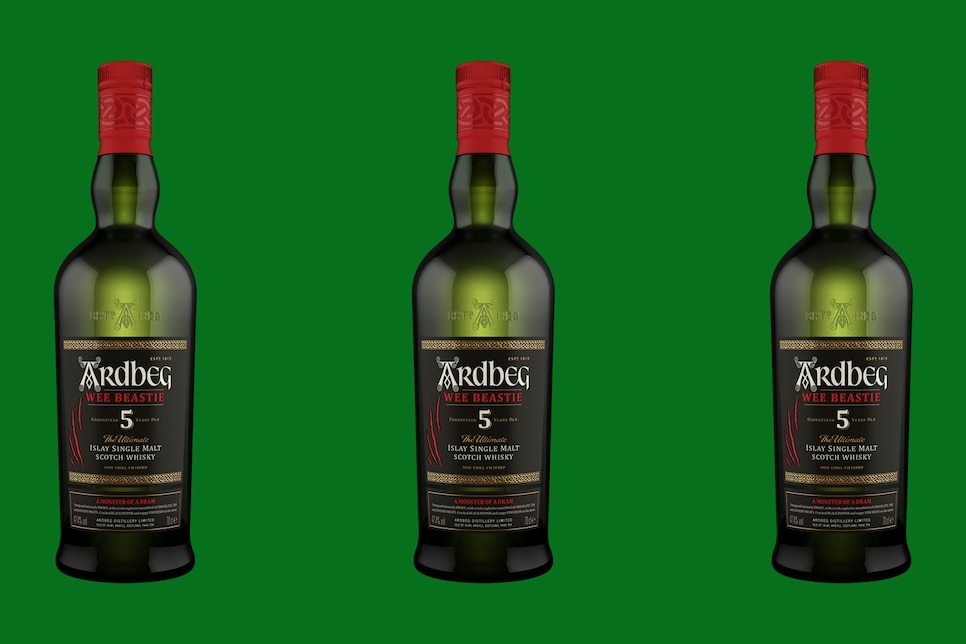 Ardbeg have long been one of the most infamous names in Islay scotch, and now, with the addition of the Wee Beastie, they're about to become the most accessible too. Wafting with aromas of pine resin, black pepper, and campfire smoke, the only thing bolder than the Wee Beastie's bark is its bite, a trademark Ardbeg profile of creosote and chocolate-y tar. That may not scream "approachable" to you, but you get all this palate punishment for just about $50. If you've got guts, you won't find a better bang for your peat buck this holiday season.
Virginia Distillery Co. Courage & Conviction: Dr. Jim Swan Batch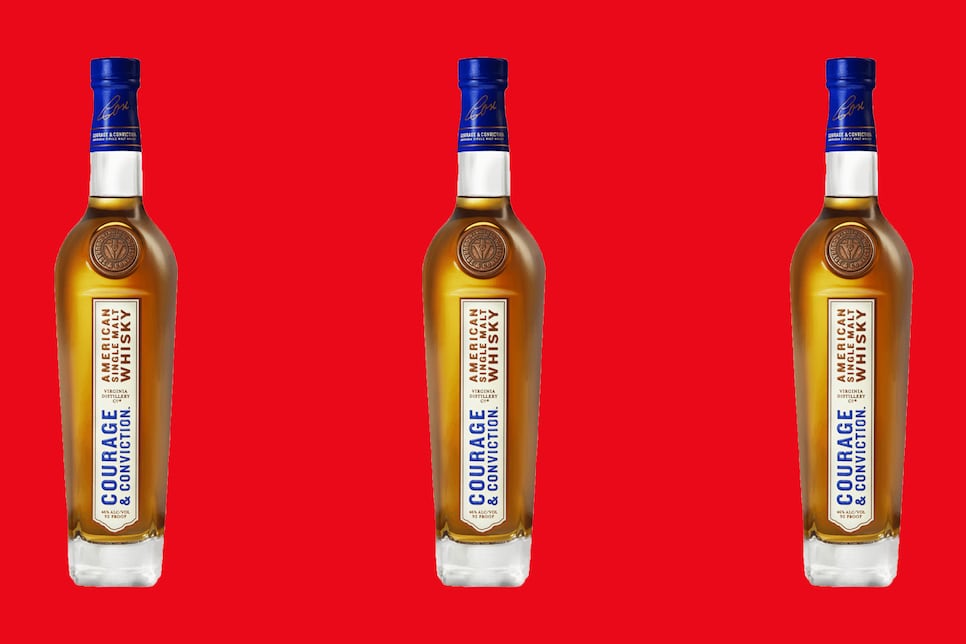 A single-malt whiskey from Virginia? You betcha. The holidays are literally drowning in run-of-the-mill single malts, but Virginia Distillery Co. offers up the perfect tonic with their second-ever Courage & Conviction release, the Dr. Jim Swan batch. Aged a minimum of three years in a trio of casks (bourbon, sherry, and the less-seen Cuvee wine cask) and aided by the varied climate of its native Commonwealth, the Courage & Conviction is round and decadent, with flavors of Werther's Original and ripe red berries rounding out a whiskey that's helped put American single malt on the map.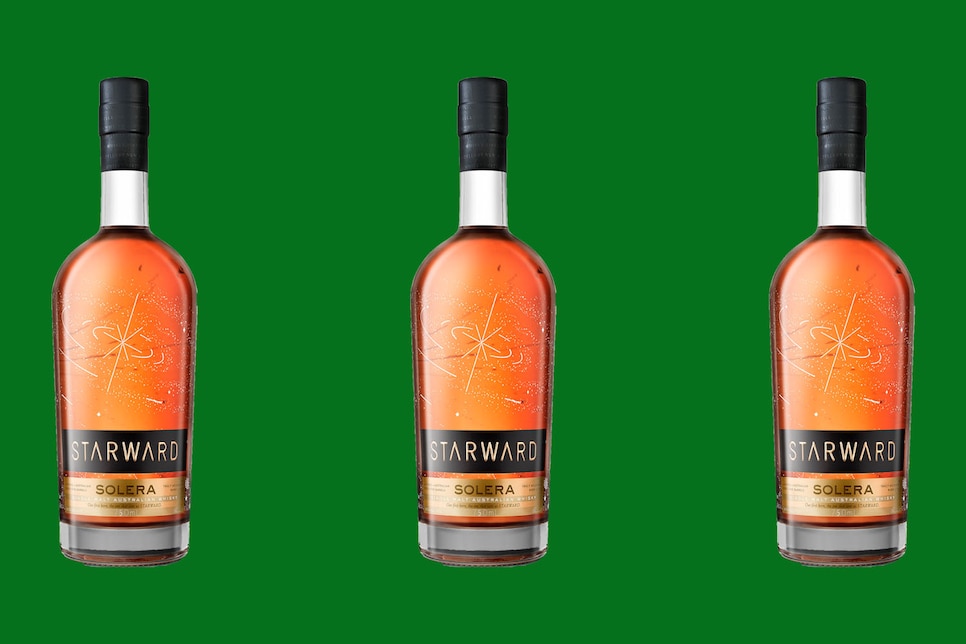 If you thought single malt from Virginia was odd, just wait till get a sip of Starward Solera, a new twice-distilled whiskey from The Land Down Under. The Solera gets a very Aussie kick thanks to its maturation in Apera casks—a Sherry-like fortified wine from Australia—but the result is less of a total overhaul and more of subtle tweak. Notes of creme brulee and banana collide with fig and baking spice, offering something familiar, while sub-equatorial terroir and the Solera aging process help to create a whiskey unlike any other . . . well, at least in this hemisphere.
Heaven's Door Bootleg Vol. II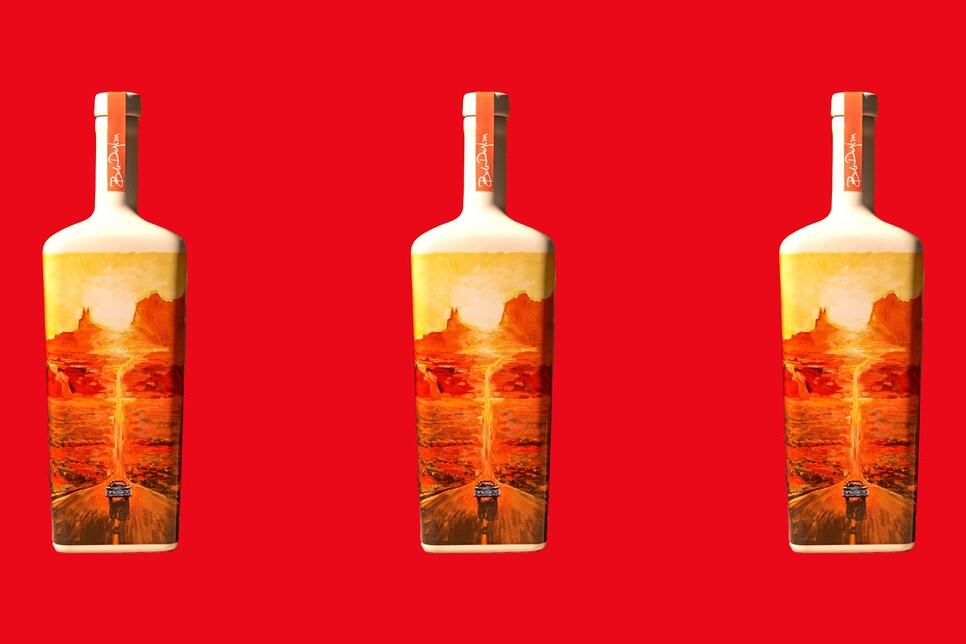 The celebrity spirits game has spiraled out of control in recent years, but there is still one brand doing it the right way: Heaven's Door Whiskey. Then again, what else would you expect from the one and only Bob Dylan? Dylan's fingerprints are all over each and every Heaven's Door expression, but literally in the case of the Bootleg Vol. II, an annual release featuring Dylan's own paintings on the bottles themselves. The 2020 edition is a mature 15-year-old straight bourbon finished in Jamaican pot still rum casks—a sippable, subtly tropical treat with notes of dried apricot and toasted coconut. But it's also more than just a whiskey. Adorned in the hues Dylan's 'Sunset, Monument Valley' and packaged in a bookshelf-ready tome, the Bootleg Vol II serves as its very own piece of "folk" lore.
Woodford Reserve Very Fine Rare Bourbon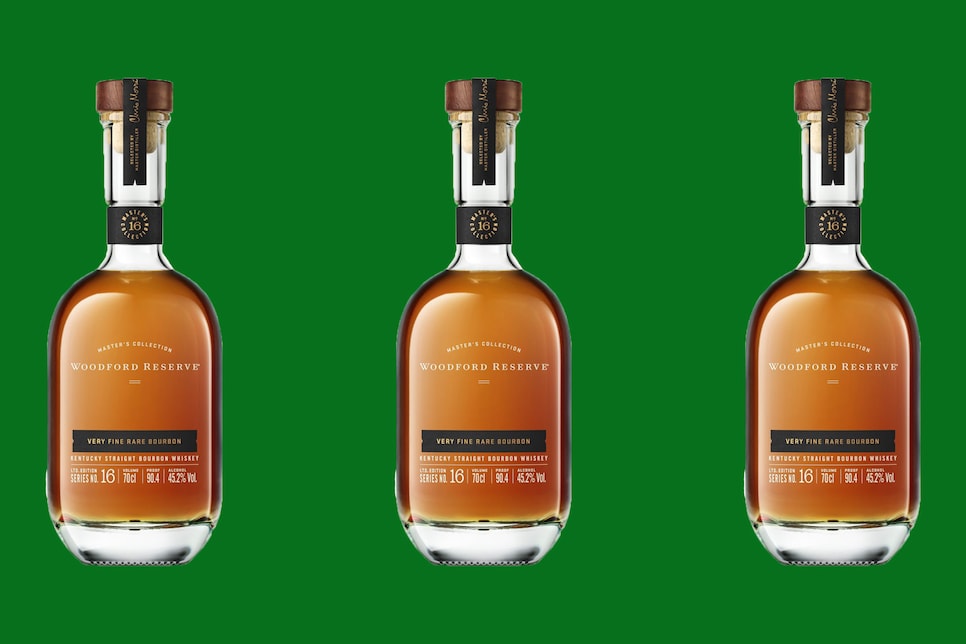 Like Maker's Mark and Bulleit before it, Woodford Reserve has become a household name in the world of bourbon. Dependable and consistent. Not too cheap and not too fancy. That said, the Versailles' distillery Very Fine Rare Bourbon—perhaps Woodford's finest and rarest bourbon ever released to public—looks to catapult Woodford Reserve into the category's upper echelon. Featuring liquid dating all the way back to 2003, when bourbon was barely a blip on the spirit-industry radar, the Very Fine Rare bourbon lives up to its namesake with an elegant new bottle design and ancient, at least by bourbon standards, notes of honey, apple, and clove.
Bruichladdich Octomore Ten Years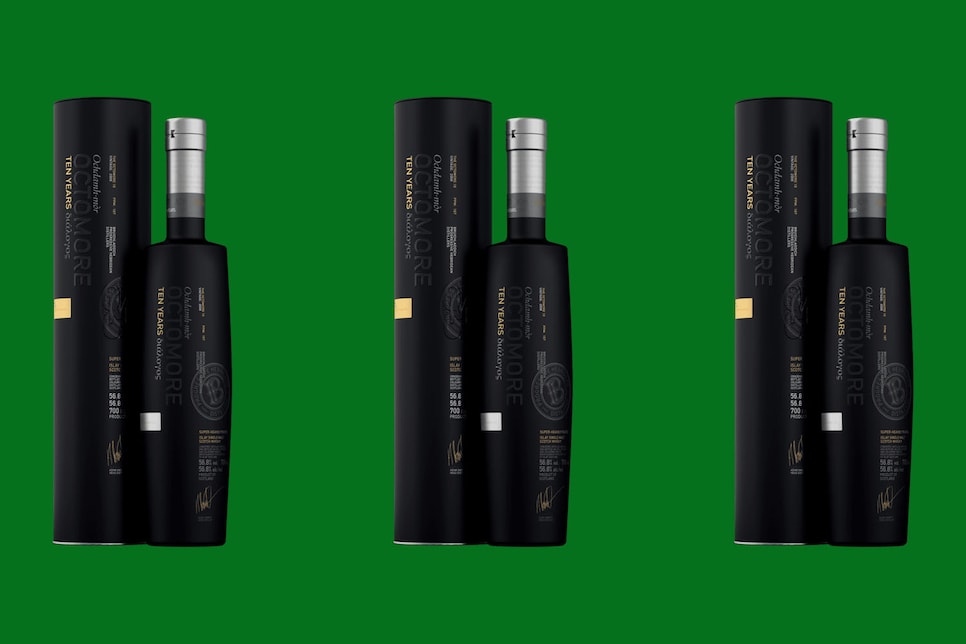 Remember "Some Like it Hot" by The Power Station? Well, replace "hot" with "smokey" and you have the premise for Bruichladdich Octomore Ten Years, the new elder statesman of Brucihladdich's almost impossibly peated Octomore line. But while the Ten Years clocks in at an eye-popping 208 PPM, it stays buttoned up and refined (at least for the first dram or two) by out-aging its Octomore siblings by nearly five years. The result is a more viscous, honey-like mouthfeel with notes of tropical fruit sweetening its salty, smokey Islay kiss. We guess Power Station were right all along: Some like smokey, but you can't tell how smokey 'til you try.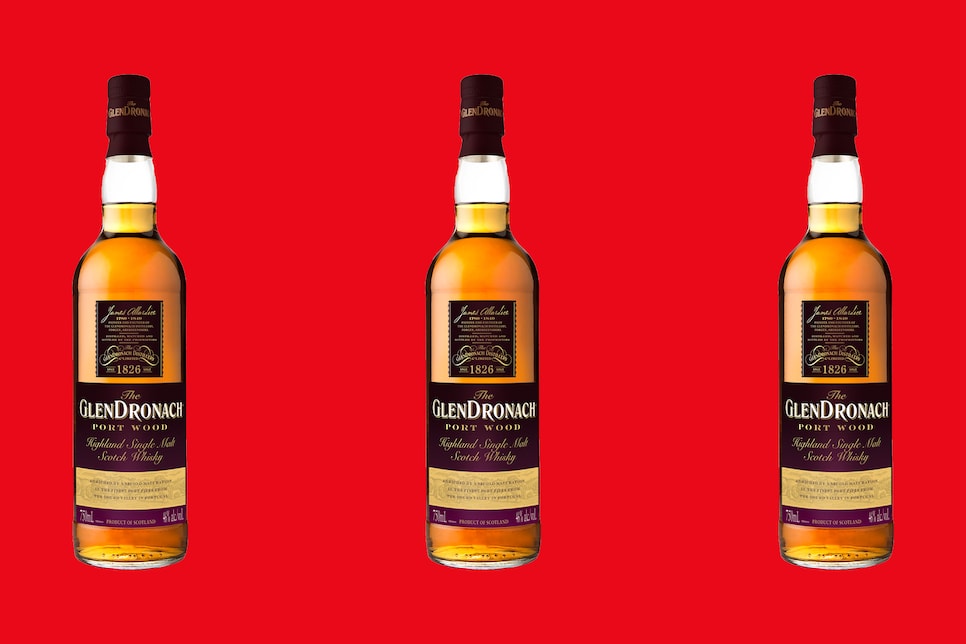 On the other end of the single-malt slider is the GlenDronach Port Wood. A deep cherry-hued elixir from one of the Scottish Highland's best kept whiskey secrets, the Port Wood finds GlenDronach master distillers utilizing a combination of Sherry casks and port pipes imported from Portugal's renowned Douro Valley for maturation and finishing. The resulting liquid intoxicates the senses with holiday-ready notes of plum, heather, bramble, and strawberry jam, before giving way to a palate of apple crumble and gingerbread. Sorry mom, we won't be needing dessert this year.