Play
Where To Eat In San Diego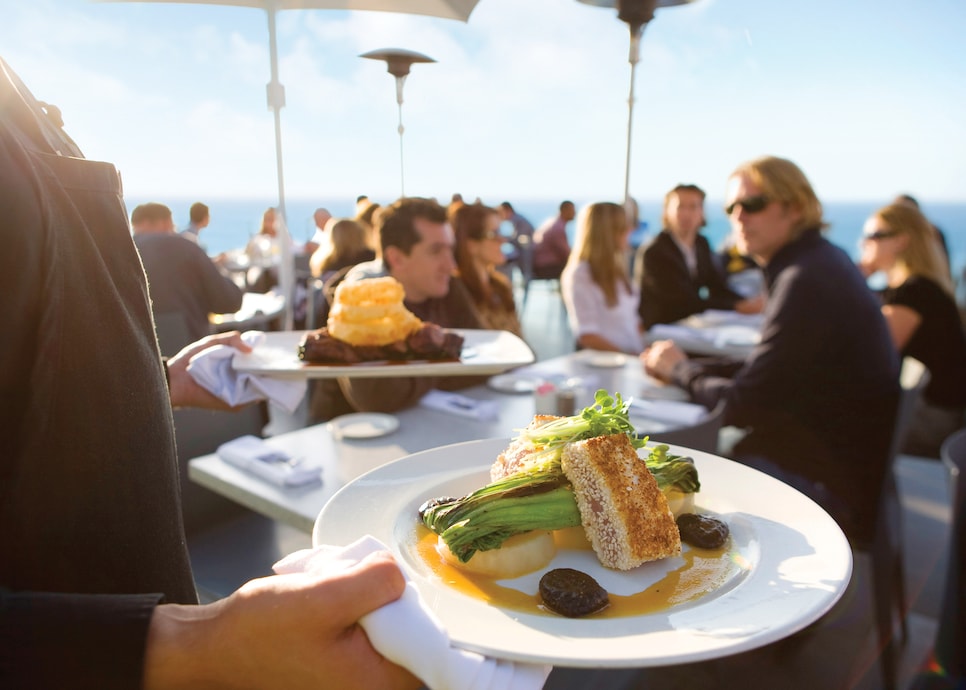 The San Diego culinary scene has plenty to offer, from high-end eateries with nationally recognized chefs to low-key seafood shacks and taquerias.
The new Liberty Public Market, a hub for foodies, is a great spot to grab a quick bite and sample the impressive variety that defines San Diego's food scene (pictured below). The former home of the Naval Training Center, it's a 25,000-square-foot marketplace stuffed with local vendors. You'll find almost anything local, artisanal and seasonal. Try the burger filled with macaroni and cheese at Stuffed!; the fried oyster po' boy at Care Patch Kitchen; the lobster roll at Wicked Maine Lobster; ceviche Baja style at FishBone Kitchen, which also has a 12-seat rawbar; or the fish tacos at Cecilia's Tacqueria. Bottlecraft Beer shop has 24 brews on tap and a tasting bar. Once you have your food in hand, head out to the patio to eat. Mess Hall is the only full-service restaurant in the market and so popular that it's sometimes hard to find a seat at peak times.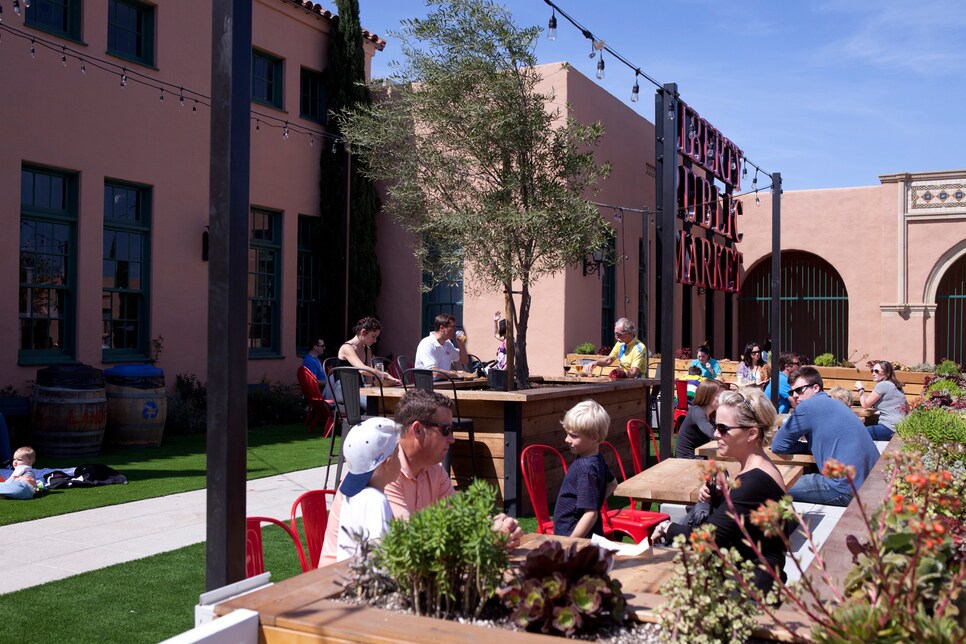 ©MIke Pawlenty/Chefs Press www.chefspress.com
San Diego is well-known as a hub for craft beer, with more than 100 breweries and brewpubs. It's home to the Stone Brewing Company (below), which is making its mark internationally and has a huge restaurant called World Bistro & Gardens at Liberty Station, as well as to hyper-local spots like Belching Beaver Brewery. The safest way to experience the local craft beer scene is through a guided tour. Brew Hop offers customized, small-group tours with local beer experts.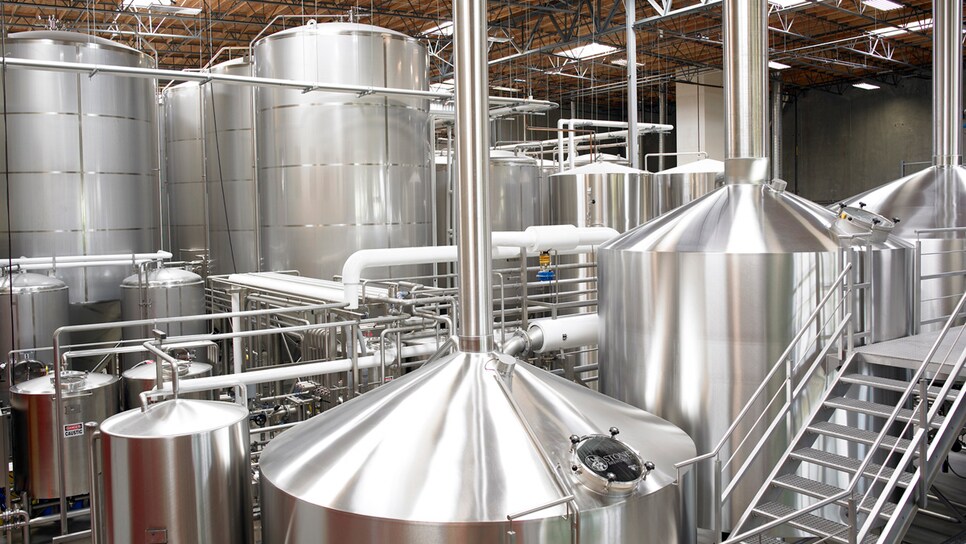 San Diego's steakhouses are as different as the neighborhoods in which they reside. On Coronado, Stake Chophouse & Bar serves Japanese wagyu beef and allows diners to choose their own knives. Greystone, in the Victorian-era Gaslamp District, serves traditional steaks and exotic meats like buffalo, elk, and wild boar sausage. And if you're playing golf in Carlsbad, the Park Hyatt Aviara's Argyle Steakhouse overlooks the 18th hole of the Aviara golf course and has a significant wine list. For prime steaks with a prime ocean view, Donovan's La Jolla by the Cove is tough to beat. (Donovan's also has a restaurant in the Gaslamp Quarter, which offers a clubbier classic steakhouse feel.)
For more restaurants with ocean views, try Catania, a rooftop Italian joint in La Jolla, or George's on the Cove, also in La Jolla. It takes some planning to get a window seat at George's and the website even offers tips on how to secure one. Altitude Sky Lounge in the Gaslamp Quarter has an open-air rooftop bar with clear views of Petco Field, where the San Diego Padres play.